Saturday Night @ The Coach
Sunday February 13th, 2011, 2:30pm
Hello time traveller!!
This article is 4494 days old.
The information listed below is likely outdated and has been preserved for archival purposes.
This weekend at The Coach the beats were fast and the guitars were heavy as patrons experienced music that is a step below even the underground music scene.
Due to an unfortunate work schedule, I was unable to attend for Windsor's opening acts Suppressulant and London's The Syndrome. I have it on good authority, however, that their performances  were everything to be expected from dirty hardcore punk bands – loud, heavy, and angry. Although with a distinct lack of moshing, at the request of the venue.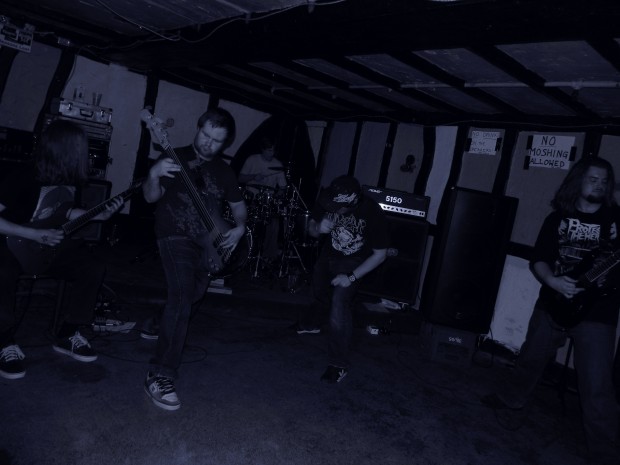 For me, Cadmium was the first band of the night, and they were definitely not what I expected. Familiar enough with the other acts to be expecting a brutal barrage of tunes, these guys were a surprise.  Some of their riffs were reminiscent of 'Peace Sells…But Who's Buying?' era Megadeth, I often expected to hear some A Day To Remember style harmonies with the screaming, and as a whole they were a solid wall of low-end punctuated by some technical guitar solos. I did enjoy their set though, and for a first show the guys did a good job. But I wasn't surprised to hear that they were booked at the request of the headliner.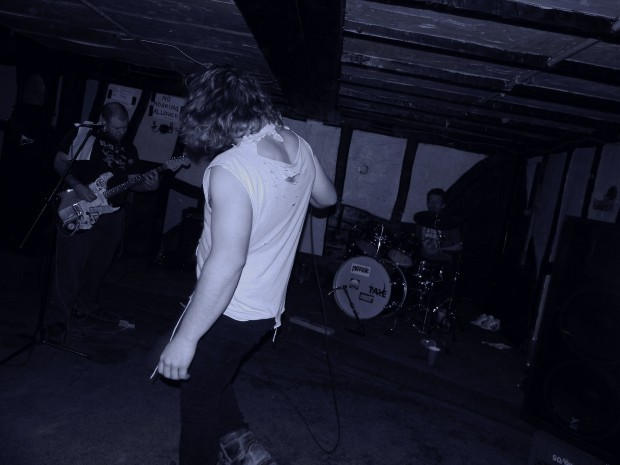 Which brings us to Disleksick.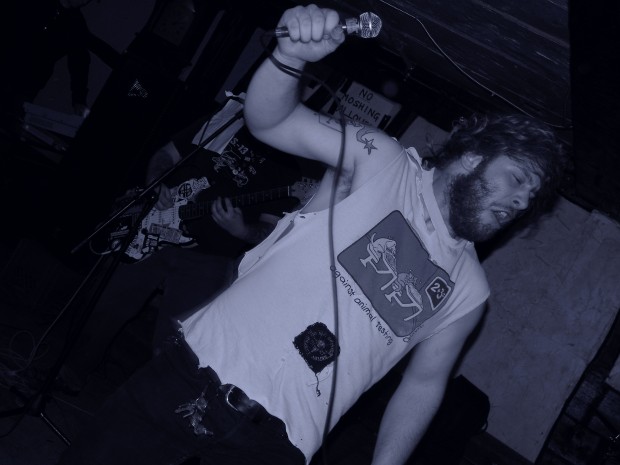 Just like headcheese isn't for everyone, neither is Disleksick. But those who like it, like it a whole lot. A noisecore three-piece out of London with tinnitus-inducing guitars and monotone, mostly unintelligible vocals, there was something about these guys that just drew me in and held my attention. Songs were short and fast, with 23 of them fitting into roughly half an hour. The vocalist was like no one I've seen before in his stage presence, avoiding the cliché foot-on-monitor-hand-behind-the-back routine, and instead opted for a variety of facial expressions while stomping and dancing about the floor, getting right into the audiences faces. And his eyes. There was just something about the eyes.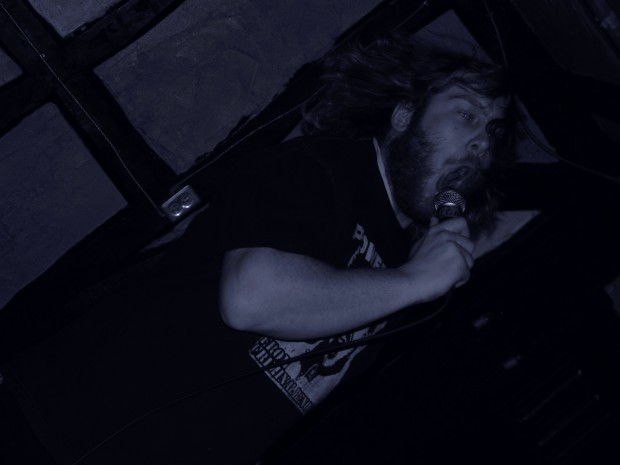 When talking to the drummer beforehand, he mentioned how much he dislikes headlining – too many expectations, people expecting miracles, and altogether too much pressure. But I don't think this was a problem he needed worry about last night, as all in attendance seemed to know what was coming and basked in it.
Content Continues Below Local Sponsor Message
Content Continues Below Local Sponsor Message
Content Continues Below Local Sponsor Message