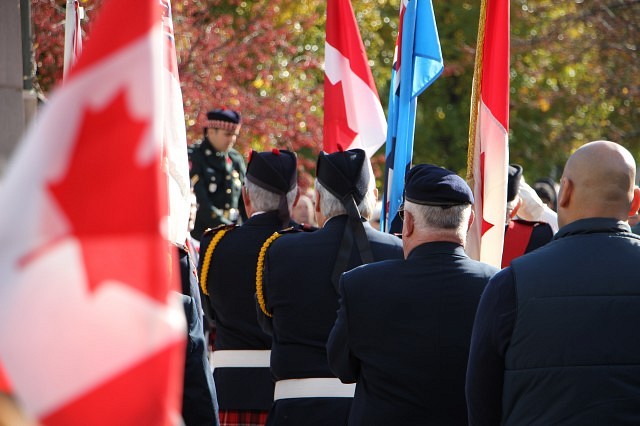 Residents joined together this morning at Windsor's Cenotaph in remembrance.
More than 200 people were present for Remembrance Day at Windsor's City Hall Square.
There was a heightened police presence due to the resent attacks in Ottawa and Montreal.
Police were positioned through out the crowd and spotted on top of roofs, watching over those present in remembrance.