The CG Realm Offers New View Of Same Beloved Hobbies
Saturday March 13th, 2021, 12:25pm
Hello time traveller!!
This profile is 814 days old.
The information listed below is likely outdated and has been preserved for archival purposes.
Like many local businesses during this past year, a lot of change has occurred at The CG Realm: moving locations and launching an entirely new website all within a few months in 2020 while navigating through a changed world in the pandemic.
It has kept business owner Jeremy Richard, a Harrow native, and his team busy while continuing to bring joy to the local community.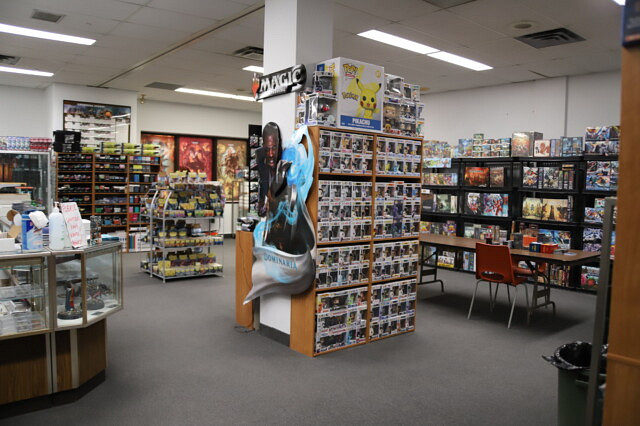 The hobby store's new location, in the heart of the Ottawa Street area, has been enjoyed by the staff and customers alike. They made the move over from Tecumseh Road East. The new location offers a fresh look for the store, inside and out, and offers a walkable and convenient place to visit with all the gaming goods one would seek from The CG Realm previously in a new setting.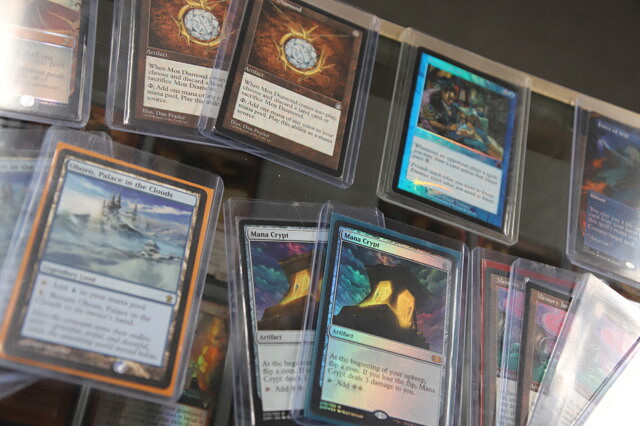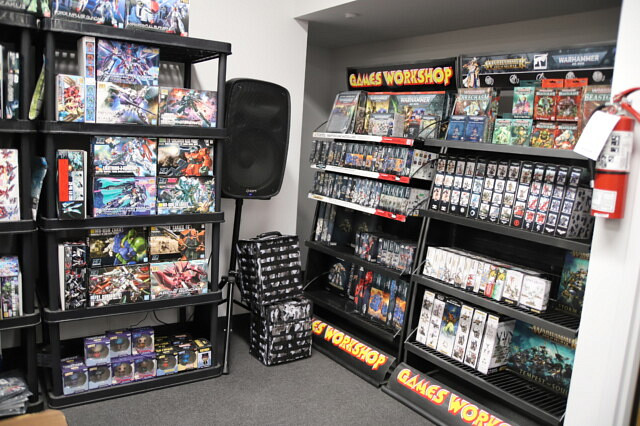 "We like the culture that being on Ottawa brings," Richard explains. "It gives a very boutique feel–which we created for our business [at this new location]. This is not a normal everyday shop — customers always compare us to upscale boutiques in bigger cities."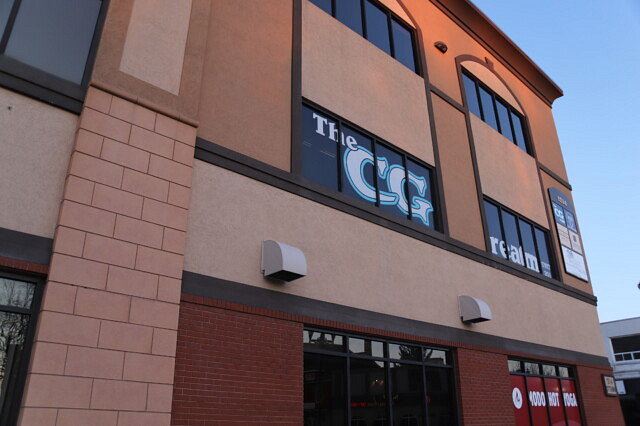 We even have a buzzer on the weekends, since we are the only business open during those times," Richard notes, which he finds adds to the 'boutique' feel they are cultivating at their new spot.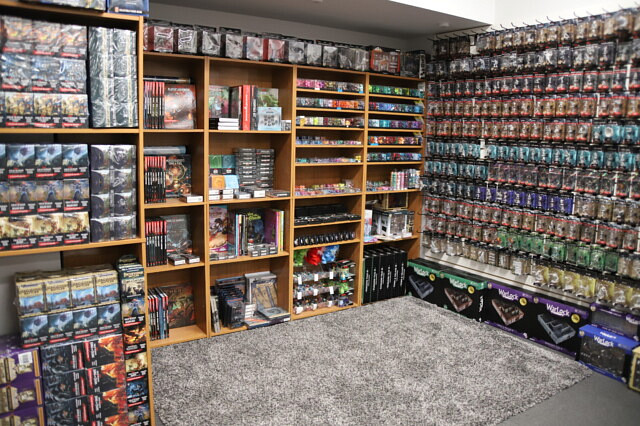 "We basically took our business to the next level," Richard explains, reflecting on the move that was made in October 2020, shortly following their website launch in August 2020. Richard and the team have years upon years of experience in both business and personally with all that is offered in the store, bringing a wealth of knowledge to those who would come by seeking out their goods.
Both the store and the website continue to carry the staple items that The CG Realm has always provided to local seasoned and new hobbyists: a variety of trading card games such as Yu-Gi-Oh, Pokémon, and Magic the Gathering, Legions, Crisis Protocol, as well as Funko Pops and other figures, board games, Warhammer, Games Workshop, Gundam figures, various collectibles, Dungeons and Dragons components, as well as some newer goods such as the trading card game Flesh and Blood.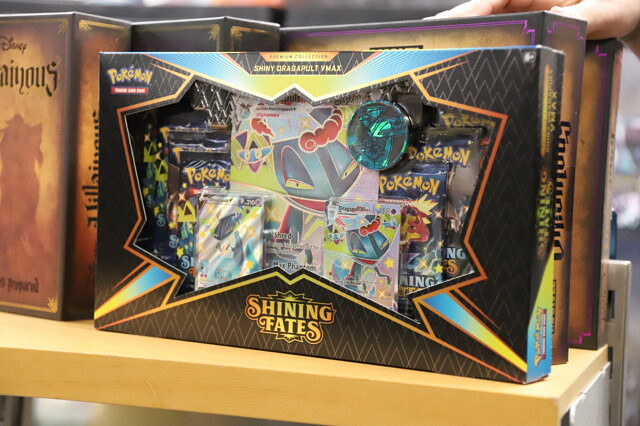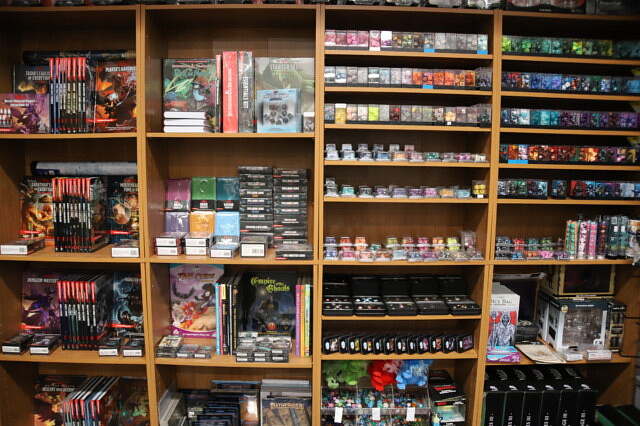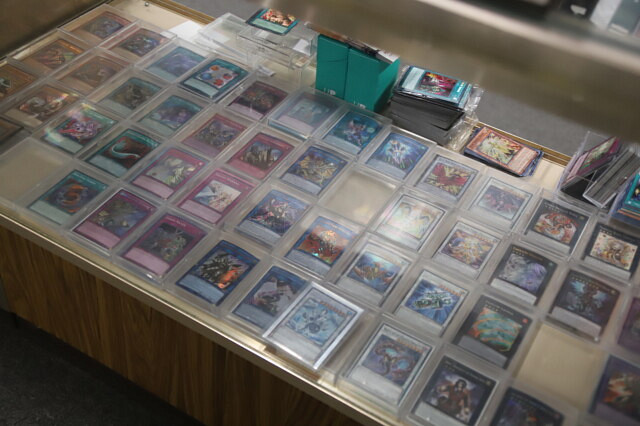 Early on when things started to shut down due to the pandemic, Richard and his team knew they needed to evolve with the times. They learned to adapt, and at first started selling items online through eBay and like services while immediately deciding to offer curbside and delivery a few days a week during the spring and summer of 2020.
"We had a brainstorm to make a website for quite a while–honestly I am unsure if the website would have happened if the pandemic didn't happen. We wouldn't have had the time to put everything online," Richard recalls.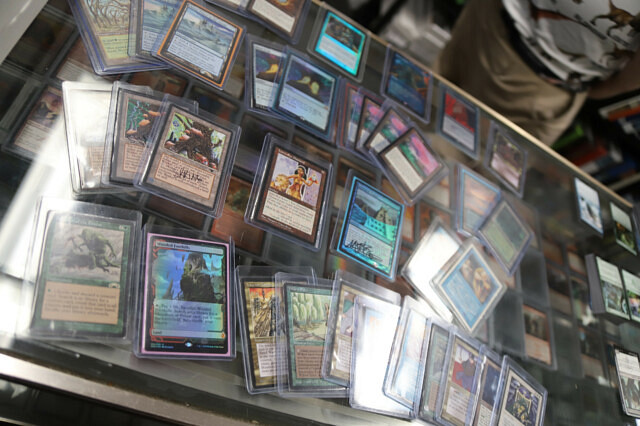 "We had a chance to go through stuff that we had condemned to the basement," he mentions. "After the first lockdown happened we sat back and we were like…we don't have a website. This is going to be tough. So we started pulling things together and launched."
The team was unsure what to think of the move to digital — but were pleasantly surprised by the online demand of the hobby items they supply.
"In the first week, we were pulling numbers that were exceeding what we thought we would be having. We were very surprised. We committed when launching the website right away, and were going all in," Richard notes. All items such as collectibles, figures, and games are all 100% online, while singles of trading card games are about 1/3 up on the website–so there is still lots to see in-store that cannot be found online yet.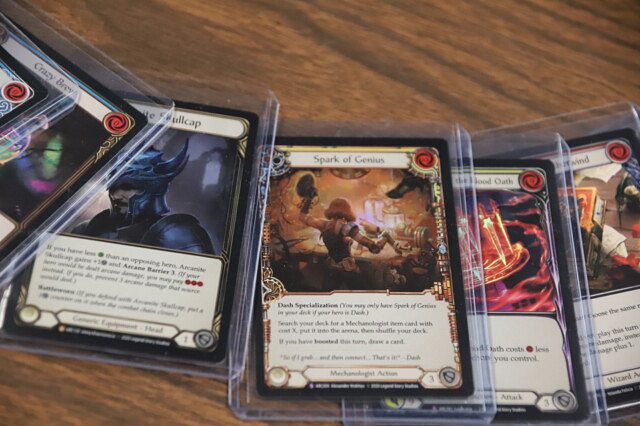 "We have about 1.6 million Magic the Gathering cards alone," Richard mentions, which are being chipped away at to add to the website along with other trading card game singles.
"The website has been going fantastic," Richard happily mentions, as things have been picking up in the store as well since moving in to in-store shopping once again at the new location.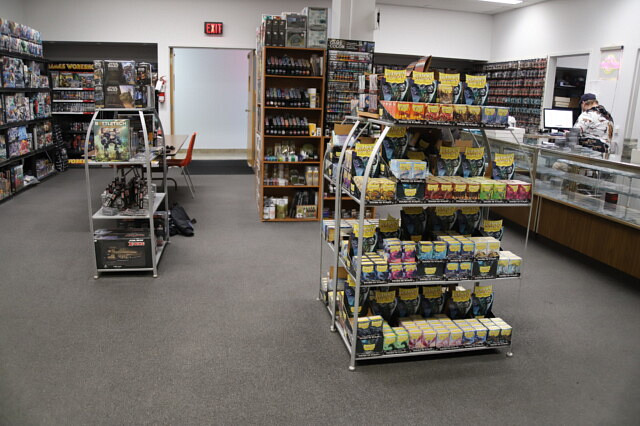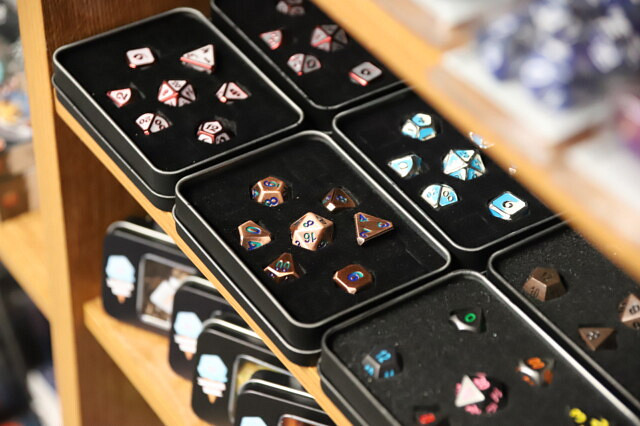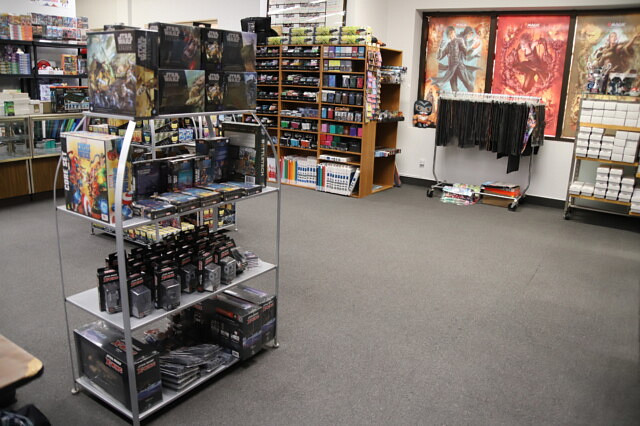 "The pandemic has made collectibles and game prices go through the roof," Richard explains.
Regular customers have been supporting the business throughout the pandemic, and a lot of new faces have also been popping in looking for something new to do with the new-found extra time on their hands.
Richard mentions how "people are coming in looking for board games, building kits, trading cards…" in order to find something new to do and keep occupied while also having a good time.
"In terms of the website, we still make sure we are still one of the most competitive in our marketplace," Richard emphasizes. "Our prices continue to stay more reasonable than most of Canada; we have always strived to be affordable."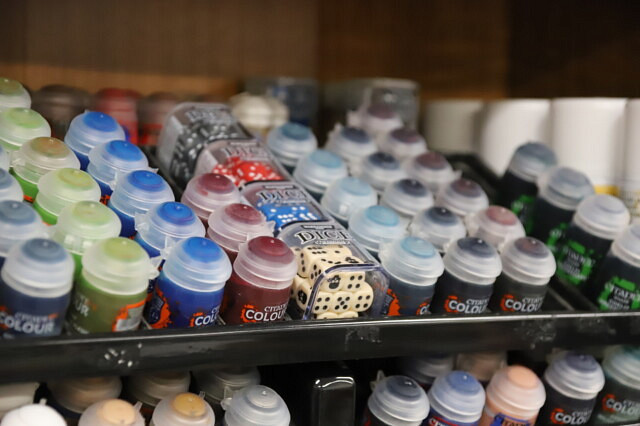 "This business–at its core it was built off of a me and a group of friends wanting to play trading card games together, and we built this place to make a place for tournament players such as ourselves when it was getting too expensive elsewhere. So, we built a place for players, where they can get things that are affordable to enjoy playing."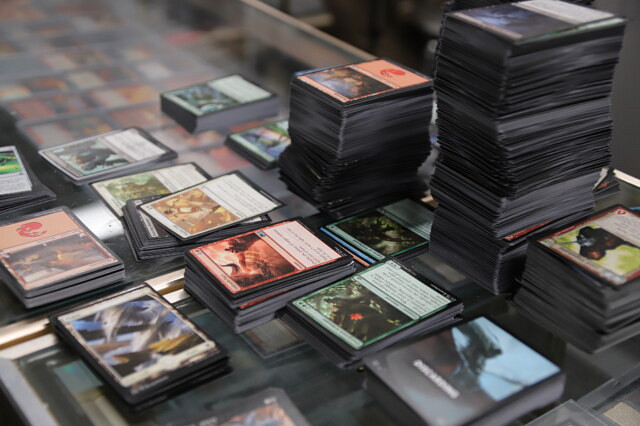 The website has allowed for the local business to be able to branch out world wide–selling from British Columbia to Australia. While missing staple items throughout the year, such as comic conventions, the team has managed to pivot and continue to enjoy and allow others to enjoy well-priced games, cards, and collectibles throughout these tough times.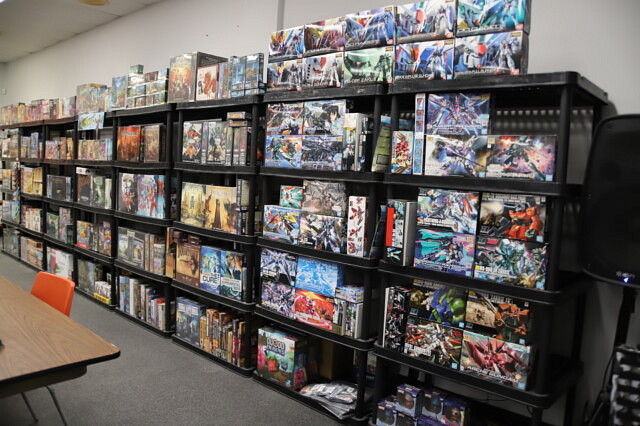 Despite the uncertainty of this past year, The CG Realm team has been able to grow the website and find a fresh joy out of it, with the new-found excitement of being able to be open 24-hours essentially.
Richard and the others at The CG Realm have been enjoying the "great and welcoming neighbourhood" that Ottawa street brings, and they are looking forward to bring in new ideas and perhaps new partnerships. "More things are coming," Richard teases.
The new shop not only features a decked-out boutique shopping area, but will be able to host tournaments and players when they are allowed to.
Check out The CG Realm's website here, and Facebook page here for updates and more information on goods offered. Visit their new location and find your new obsession and collection at 1214 Ottawa Street, unit 201, under proper health guidelines and protocols.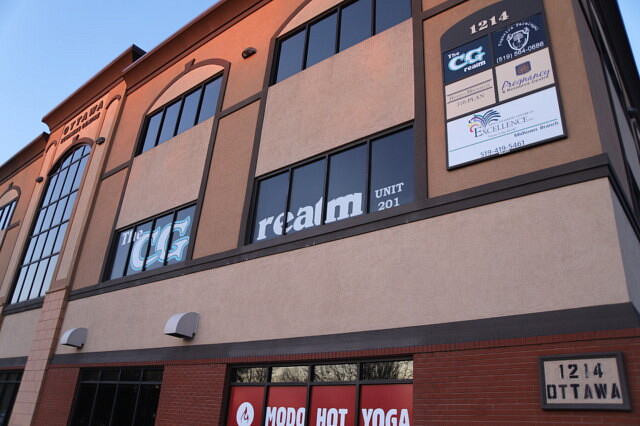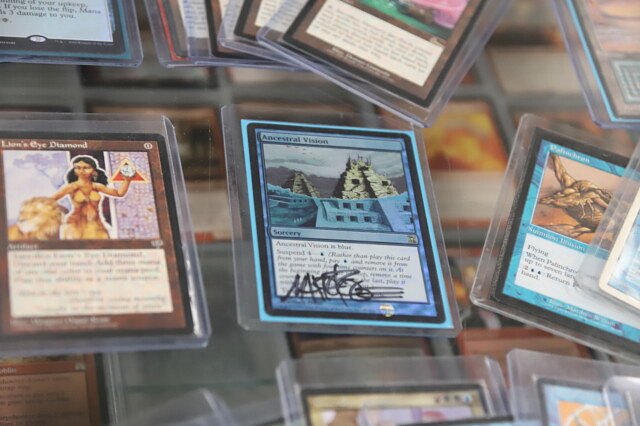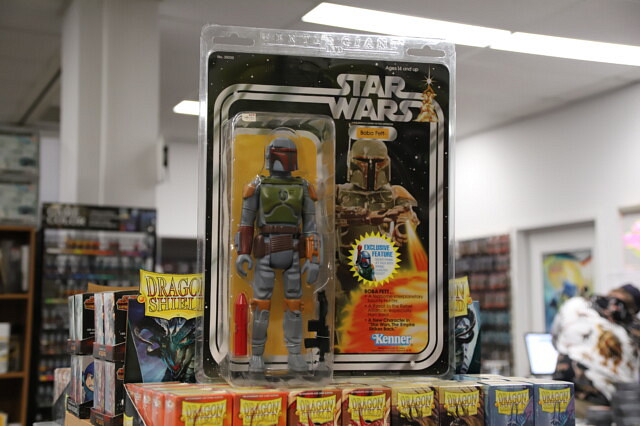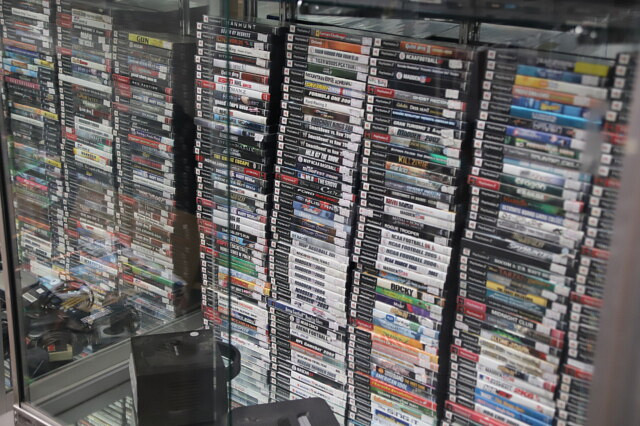 Content Continues Below Local Sponsor Message
Content Continues Below Local Sponsor Message
Content Continues Below Local Sponsor Message