Saturday March 19th, 2016
Posted at 10:59am
Hello time traveller!!

This profile is 2381 days old.

The information listed below is likely outdated and has been preserved for archival purposes.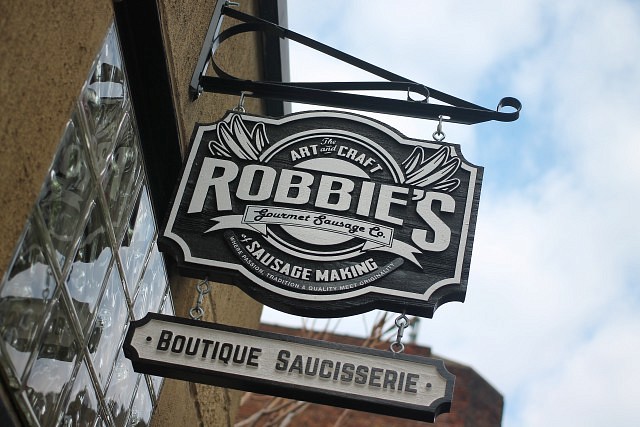 One of the first questions when interviewing an entrepreneur is "what was your inspiration?" When the response is "The inspiration? Can we call it an obsession?" we can pretty well guarantee we're going to be learning about a business engraved with passion.
Robbie's Gourmet Sausage Co. was begun by Rob Bornais and his increasing interest in sausage. He said it began as a hobby 10 years ago, evolved into a passion and then broke into an absolute obsession.
"Once it hit obsession and the wife was tired of the mess in the kitchen, she said we have to stop with the mess. It was just too much, all the time with the sausages hanging everywhere," said Bornais. "I looked up a competition, which was the Great Canadian Sausage Making Competition in British Columbia. I entered the amateur category in five categories and I told her if I win all categories and get named best sausage in Canada I'm going to start my own business … I went, I entered all five categories, won five gold's and then our sausage was named Best in Canada, and that's the Chorizo."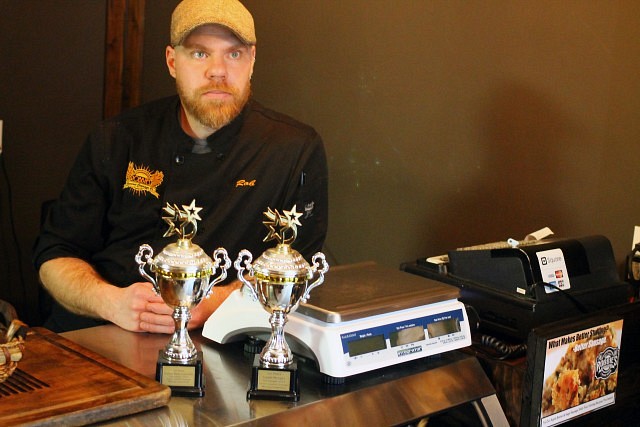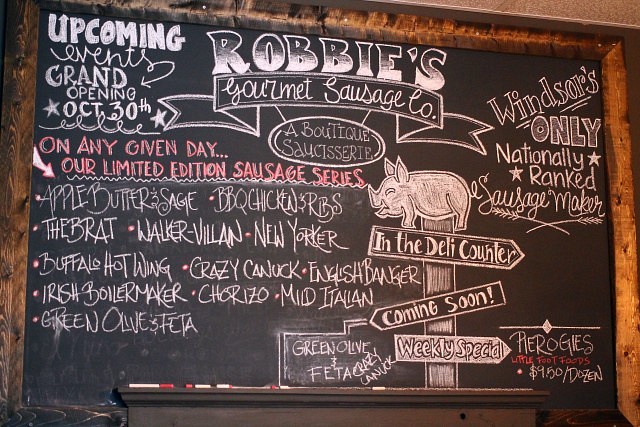 After he brought home is awards, he got together with Brad March from Primo's Deli who gave him a space to make sausages after Bornais finished his shift at a local golf course, which he would then sell at the Downtown Windsor Farmer's Market. He said he wanted to build his client base and expand upon his recipes to attract a wide range of patrons before opening a storefront, which came in October of 2015. But he didn't just open the storefront for himself, he also sells products from other Farmer's Market entrepreneurs such as Dressed by an Olive, Little Foot Foods and more.
"The whole idea behind my business is to be cooperative," said Bornais. "I can help them out and they can help me out, because the biggest problem with starting your own business is, how do you take that step going from a farmer's market to your own building? So if I can help them out, because that was a big step for me to take, then they can do that and help someone else out and just pay it forward. You can build a pretty sweet community."
Today, Bornais has 32 different kinds of fresh, handmade sausage and his goal is to eventually get to 100. The flavors range from a Mexican style chorizo, Bacon Cheeseburger, BBQ chicken and ribs, apple butter and sage – you name it, he has it, something for every pallet.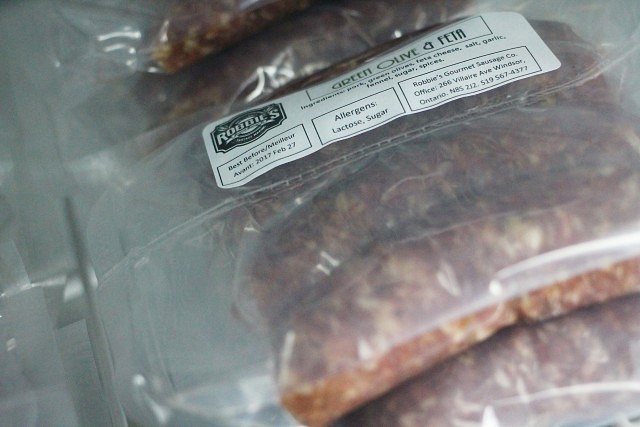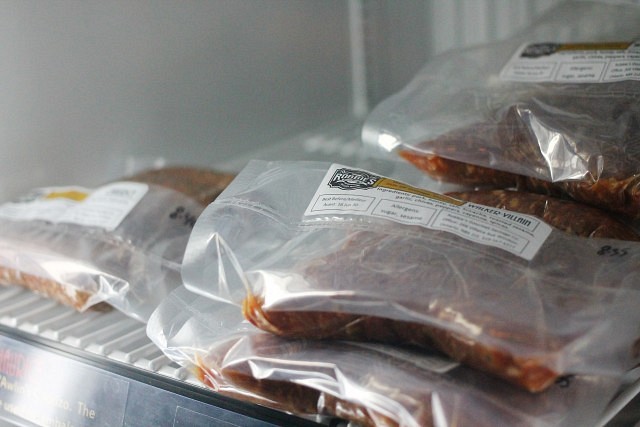 "The recipes just come from things that inspire me," said Bornais. "It could be the middle of the night when all of a sudden the light kicks on. Like I said I really am obsessed, it's all I think about. Or I'm watching TV … I'm just constantly thinking of them."
Robbie's Gourmet Sausage Co. is currently open at 1506-1512 Wyandotte Street East in Walkerville, Tuesdays through Fridays, 10am to 6pm, and Saturdays 9am to 4pm, though Bornais said he will soon be able to expand on those hours and open seven days a week.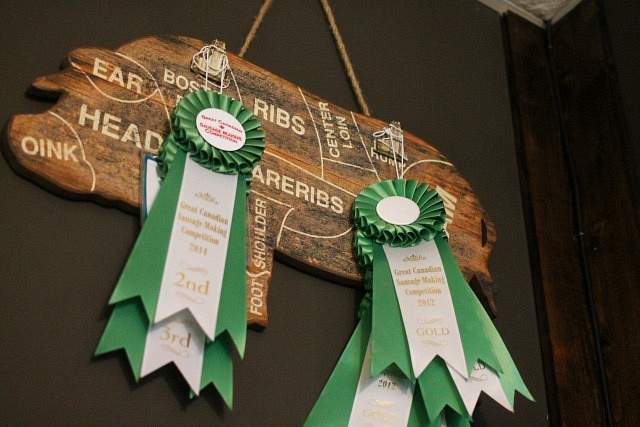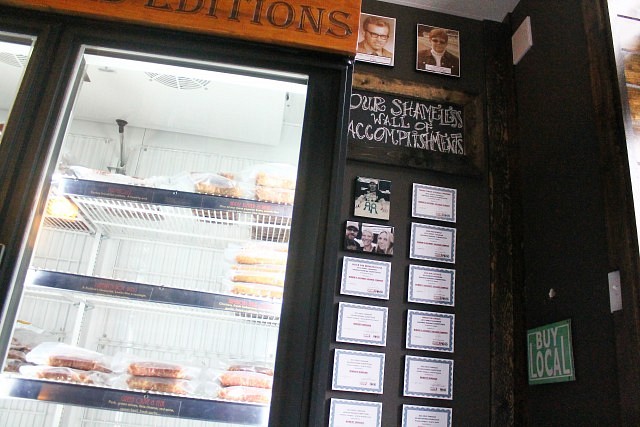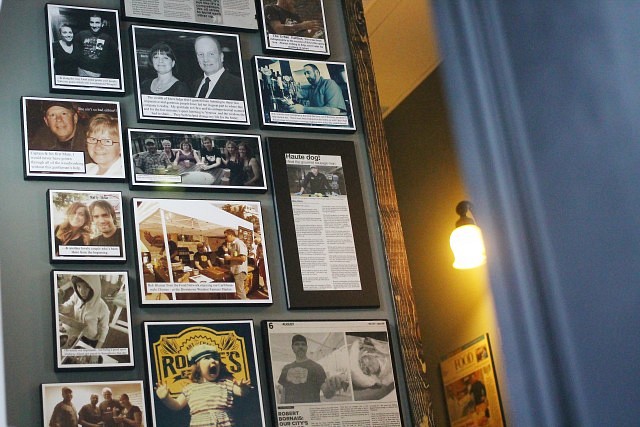 "I just turned 40 this year and to be able to do something you truly love … between a Tuesday and a Sunday, there's no difference for me. There's no difference between a Saturday and a Wednesday for me. They're all excellent days," said Bornais. "It's not like I'm in the middle of the week saying I have three more days until the weekend. It's always the weekend, I'm always having fun, so the goal with these sausages is to just keep having fun."