Little Foot Foods Pierogi
Saturday March 12th, 2016, 12:28pm
Hello time traveller!!
This profile is 2633 days old.
The information listed below is likely outdated and has been preserved for archival purposes.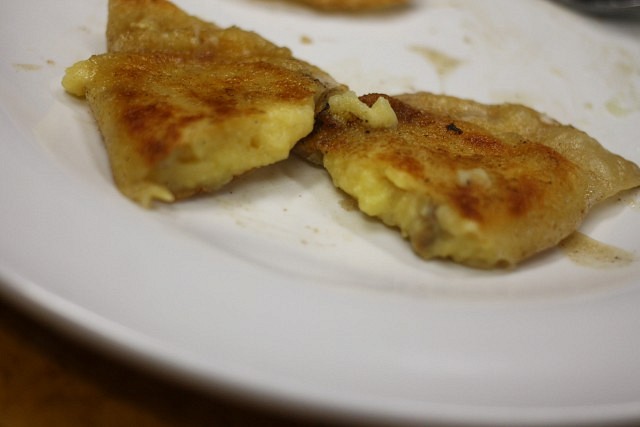 "One of the things that makes us stand out, or why our customers say they keep coming back, aside from the pierogi being delicious, is that we have so many different flavors. We're not just stuck with the cheese one."
Rob Myers and his wife Rachael nearly sold 50,000 pierogi last year, in comparison to about 7,000 in the year prior. So how do you take a business like Little Foot Foods mainly focused on pierogi and make it such an amazing success story?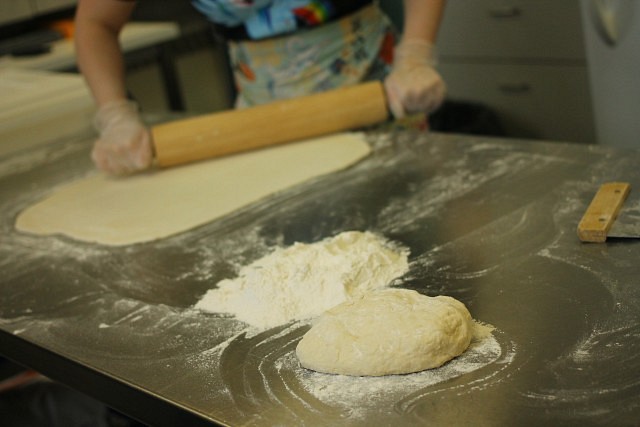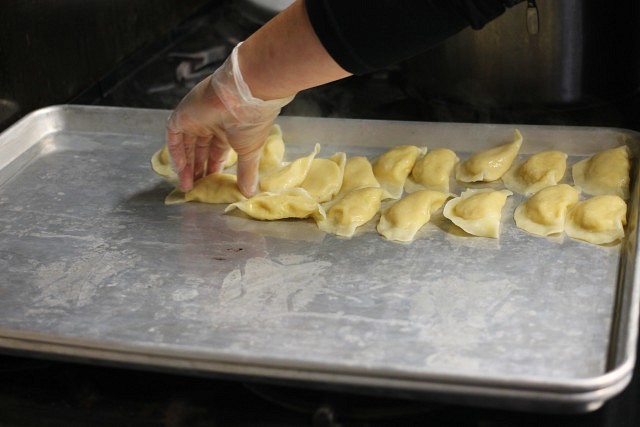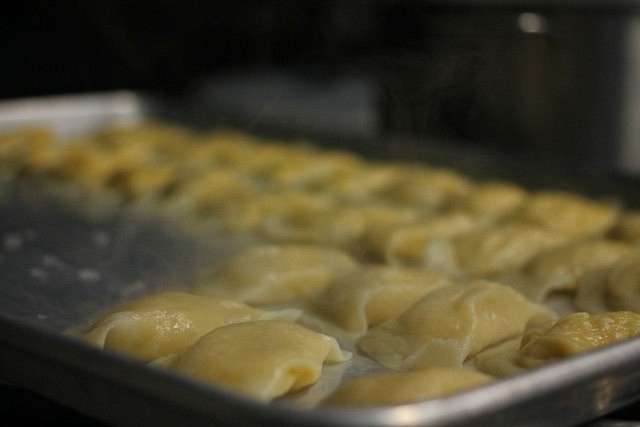 There are a couple components to their business which make it run so well. First, they operate mainly as a meal on wheels. You order, they deliver the fresh frozen pierogi to your door anywhere in Windsor.
"One of the things that we really care about in our life is stability," said Rob. "She had just finished school … we didn't have much debt and didn't want to take on debt. We had just bought a house that, obviously, we had a mortgage on and we didn't want to throw ourselves full on into this brand new business while living with a bunch of new expenses."
When the team began their business, it started with just delivering once a week on Wednesdays which allowed them to section off their lives and the business, create a schedule and still work their original jobs and maintain their commitments.
Just recently, they have been growing so quickly they've even been able to bring in some part time help.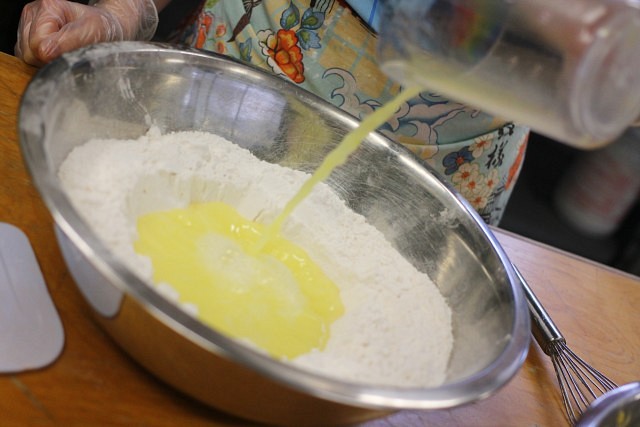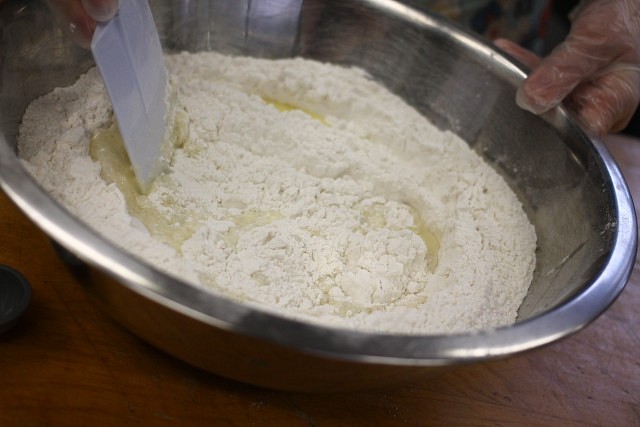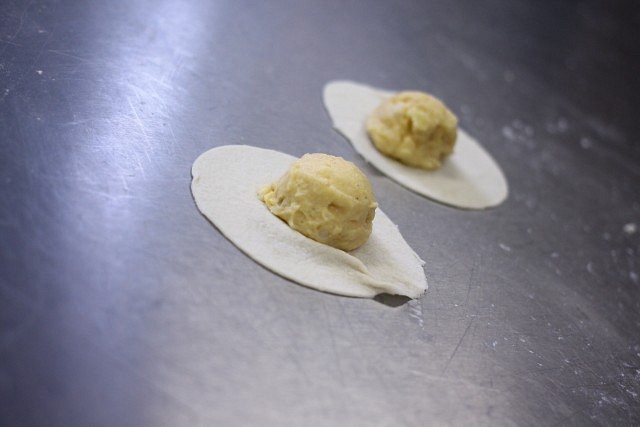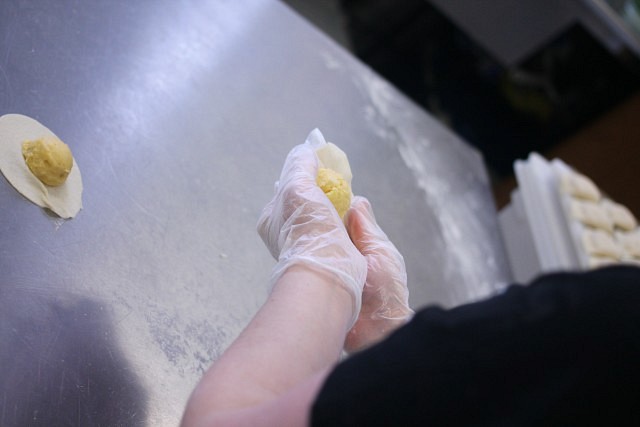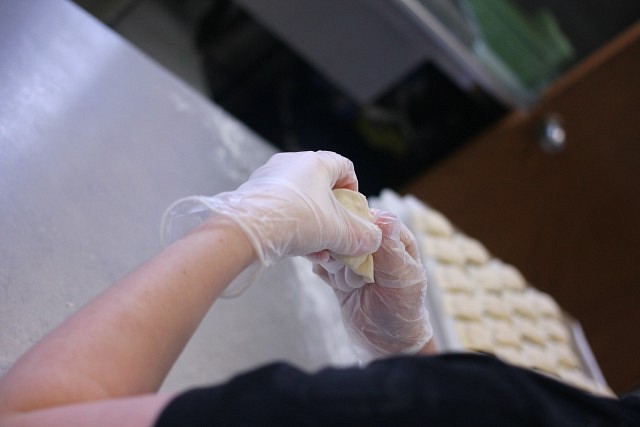 The second area that has made their business so strong, is they've taken the time to go to markets, which is Rachael's favorite part of the year.
"Rachael likes the markets because of the direct feedback," said Rob. "Someone eats it and then they say 'oh this is good!' and then they buy the food. When people order, we don't know. We know if people like our food when they re-order. Or when they re-order twice a month."
Rob explained, they use word of mouth as their primary form of advertising, and being out in the face of the public and giving out samples allowed them to grow their client base.
Being at the markets has also allowed the team to network with local businesses and get their pierogi into retail locations such as Robbie's Gourmet Saugage Co. and Dressed by and Olive. They've even been able to use the foods and ingredients those businesses offer to create special pierogi.
Perhaps the most important part that makes their business so lively – their pierogi, and the many flavors of pierogi at that.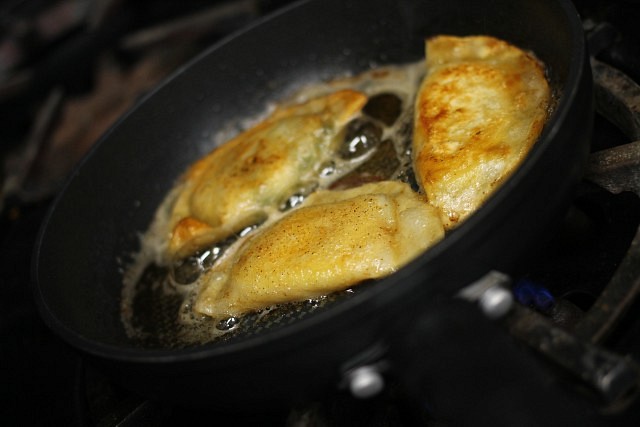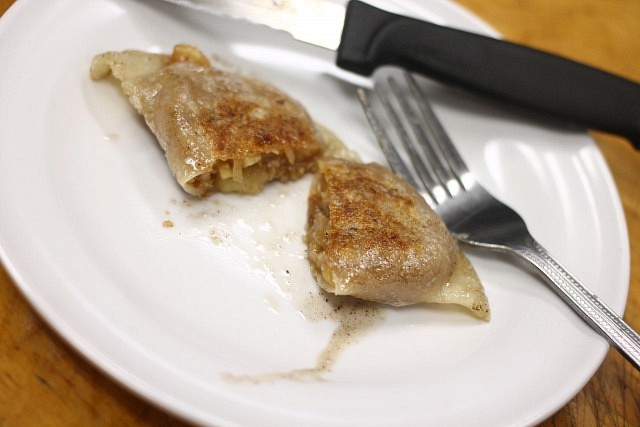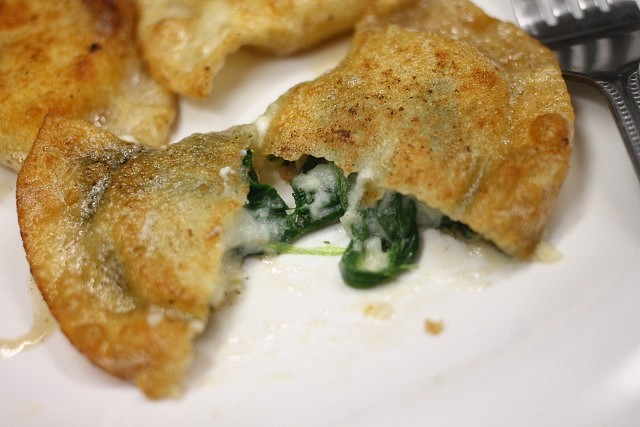 "Up until September we were also doing lasagna's twice a week. Everybody wants me to keep doing lasagnas, but it's so much better for the business to not do them," said Rachael. "We are doing them once a year, so we'll have them for Christmas, and maybe we'll bring them back in a quarterly fashion, but that has definitely allowed our pierogi side to grow, focusing on pierogi."
Being able to focus on mainly pierogi has expanded their line to include 15 different flavors, including Jalapeno Cheddar, Habanero Cheddar, Sweet Potato, Spinach Ricotta and Feta, Cottage Cheese, Sweet Potato, a Sunrise Pierogi, and even dessert pierogi.
"The dessert pierogi fill a niche," said Rob. "You don't want to go to the store necessarily and buy an apple pie when you want a slice of pie. Then you eat your slice of pie, and then the pie sits in the fridge looking at you all week long and all of a sudden there's not a pie anymore. With the apple pie-rogi they sit in the freezer and if you want a slice you just fry up two or three of them, put a little whipped cream on top and there's your slice of pie."
Rachael said it's always a good day in the kitchen then the team tries out a new flavor of pierogi, and there is always so much to learn. One of the main challenges of creating the dessert pierogi was how wet they were. It was a lot of trial and error to make sure the product was perfect.
"It's always a challenge to figure out how to get the concept into the pierogi," said Rachael. "I was thinking of a pizza pierogi or a taco pierogi, and it's trying to get all of the flavors that you would expect from a pizza, and then be able to make them into a pierogi and it be practical to put together. I like the challenge."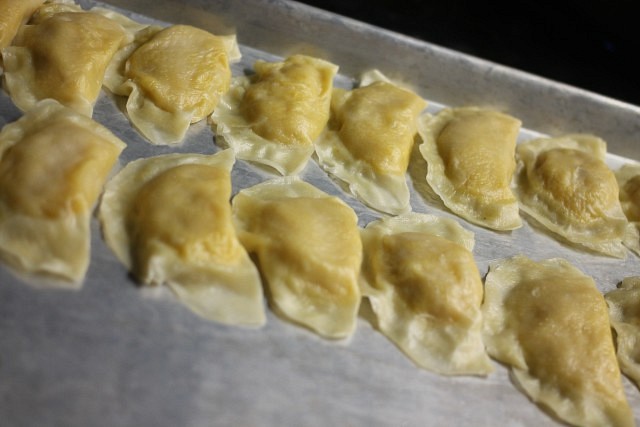 With the business progressing from it's infancy stages, now into what could be considered it's toddler stage, the duo is looking forward to continuing to expand their pierogi flavors and team up with more retail locations to build their business and expand their clientele.
For more information, or to place an order, visit Little Foot Foods online or give them a call at 226-246-2382.
Content Continues Below Local Sponsor Message
Content Continues Below Local Sponsor Message
Content Continues Below Local Sponsor Message