Tuesday December 23rd, 2014
Posted at 3:41pm
Hello time traveller!!

This profile is 2834 days old.

The information listed below is likely outdated and has been preserved for archival purposes.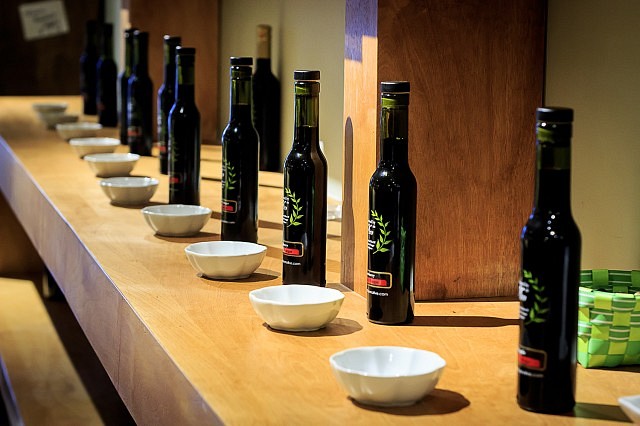 Dressed By An Olive's second location opened in June 2014 and the store has been a hit for Windsorites.
Owner Daniel Avena first discovered his love of olive juice (or more commonly more known as oil) when travelling to Palm Springs in California.
While walking down the street, Avena and his wife came across a store specifically for oils and balsamics, Avena laughed as he stated "she tried to bring me in, but I didn't want to go check out olive oils, I was on my holiday!"
With his Sicilian heritage, and his new-found knowledge for olive oil, Avena knew he had to bring it back home with him. Once moving back from Vancouver to Windsor, he made sure he was the only standing territory of oil and balsamics.
When asked where the name originated, Avena told a story of how he and his wife dressed up their nephew as an olive and let him walk down the street holding a sign – much like you see for Little Caesars.
"We just thought, well, what do people do with salads? They dress them. So that's how we came about," he said.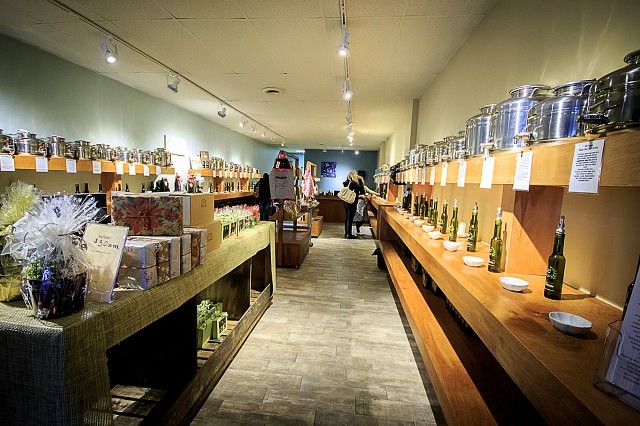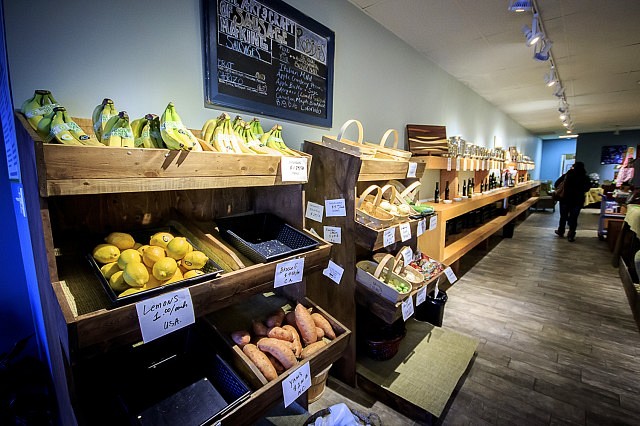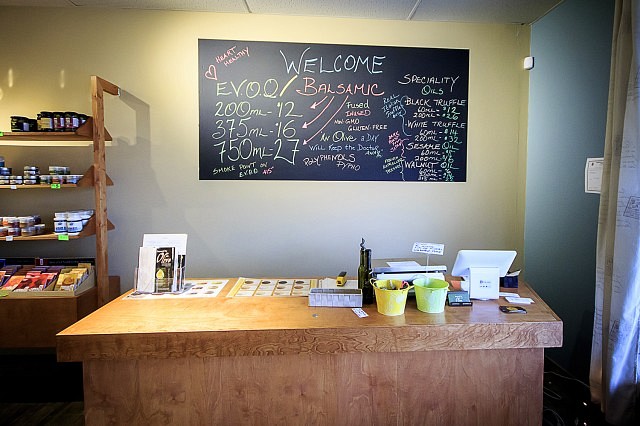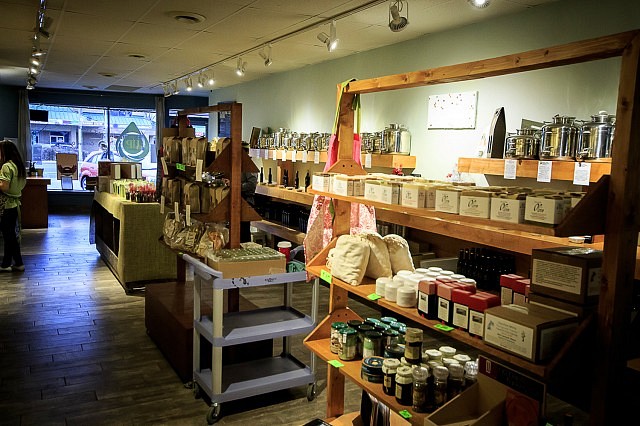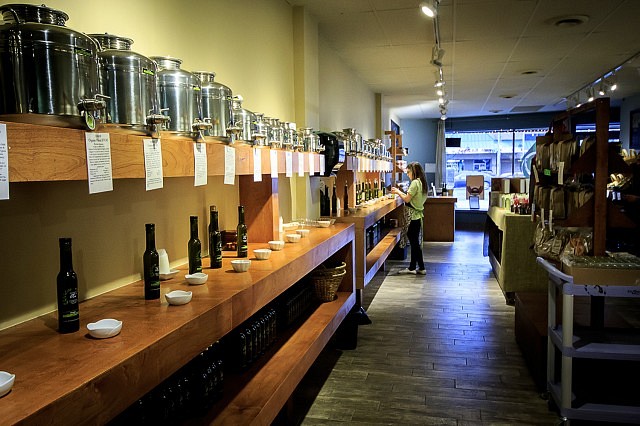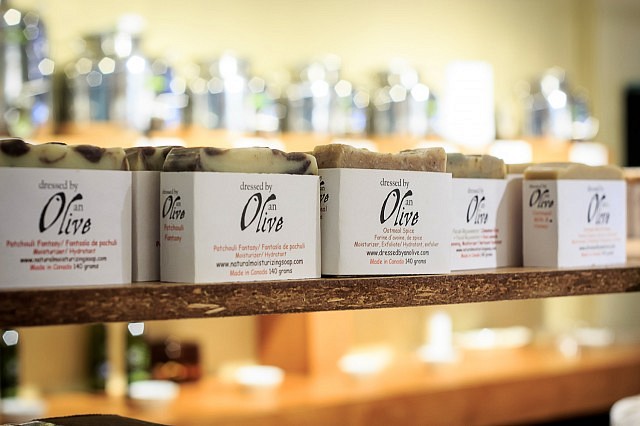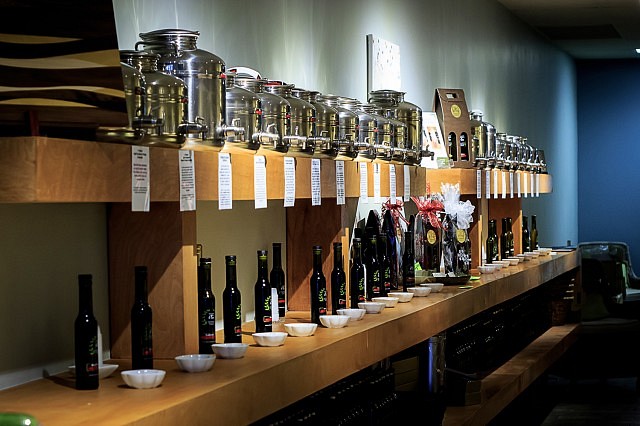 Avena has kept his business for local customers only, and has not expanded to restaurants or other business owners. Instead, Dressed By An Olive will become not only a grocer, oil supplier and shop, but will eventually be renovated with a kitchen to host tastings, private events, even cooking classes.
Dressed By An Olive sells traditional oils and balsamics that are not only all-natural, but are gluten-free, sugar-free, and have no added preservatives. The store also sells unique items like Metropolitan Chef (from Vancouver), Salt Works (from Washington, DC), organic fair trade coffee (from Vancouver), Robbie's Gourmet Sausages, chemical-free soaps and detergents, as well as organic produce.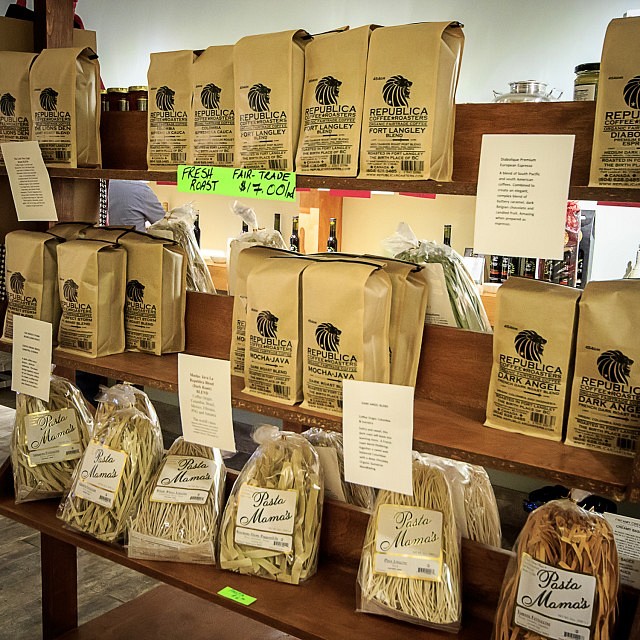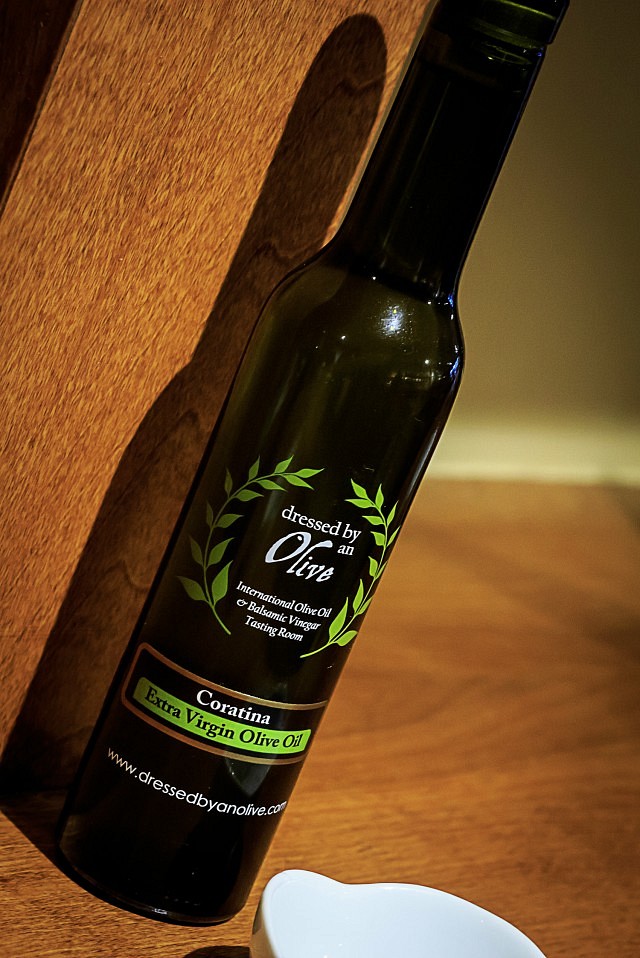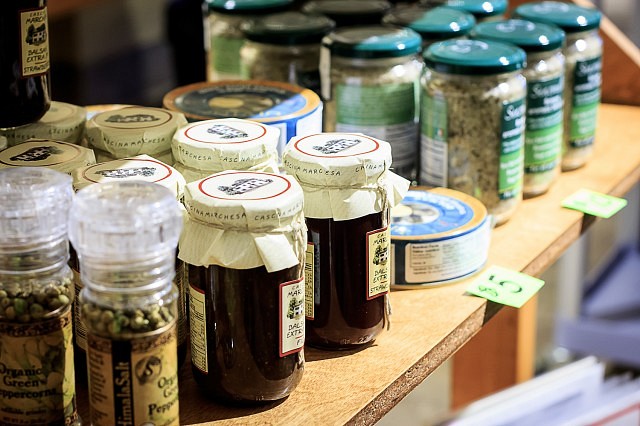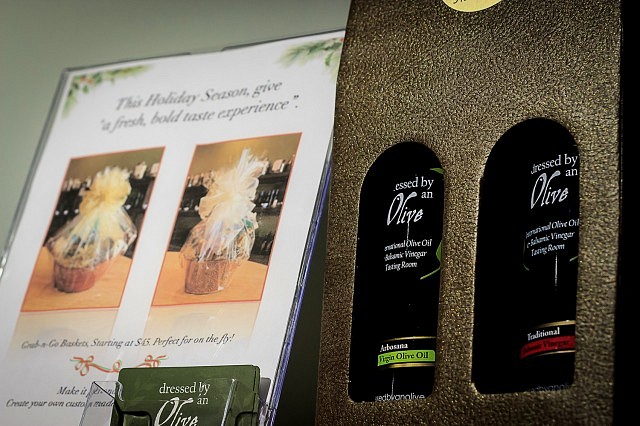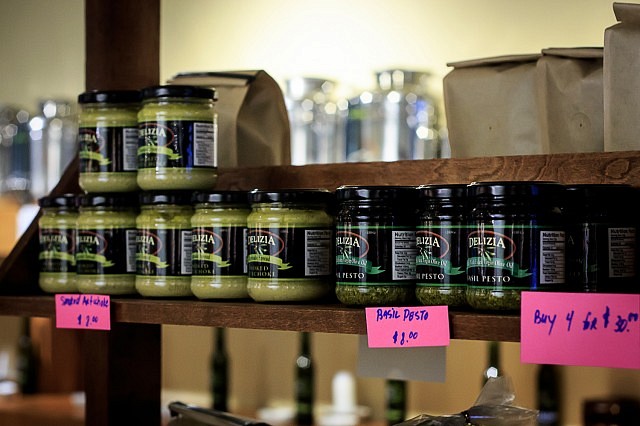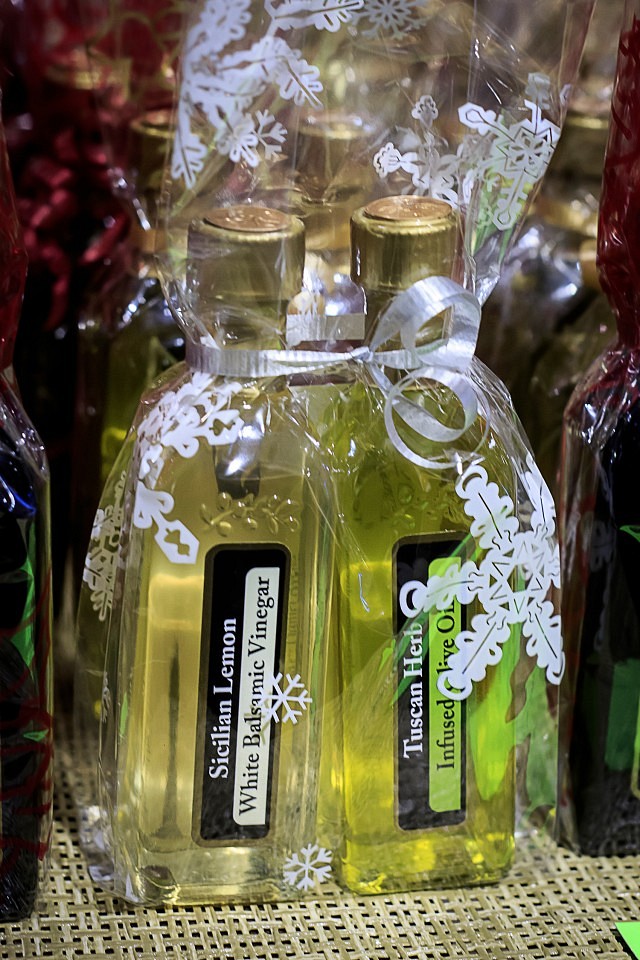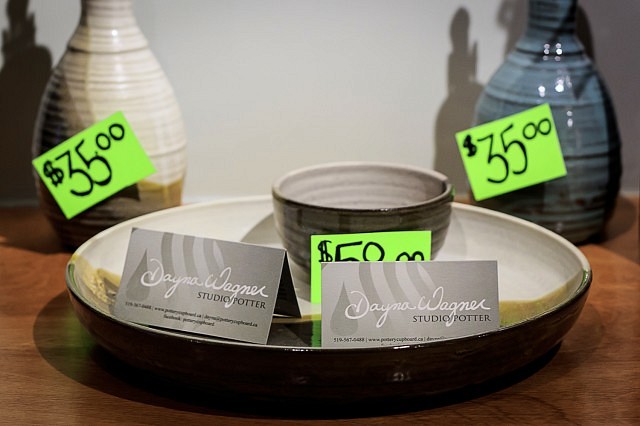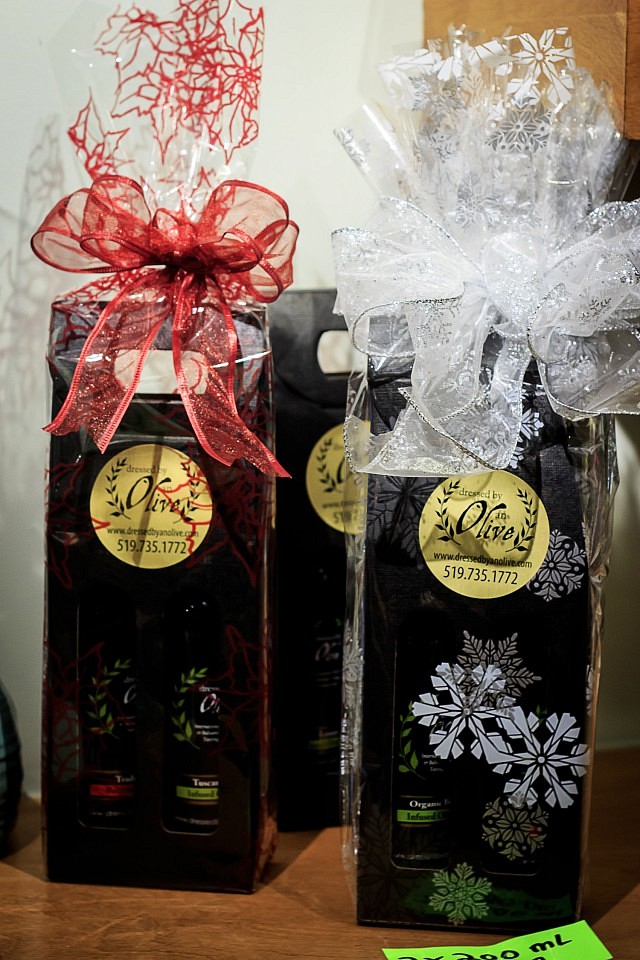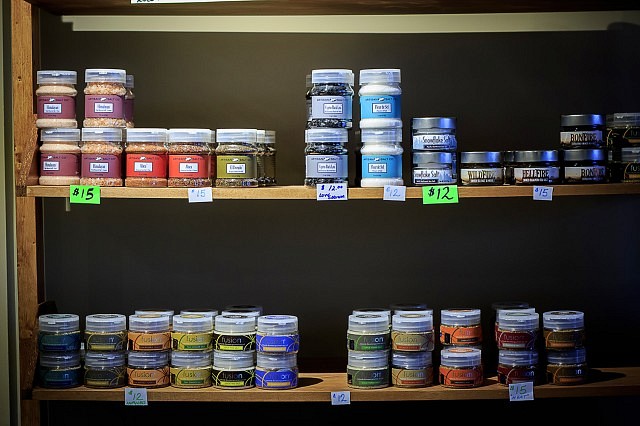 Dressed By An Olive's original location can be found on Manning Road in the Village Grove Plaza.
You can visit the shop at either location, including the newer 3863 Dougall Ave, Monday to Friday from 10am until 6pm, Saturdays from 9:30am until 5pm, and Sundays from 11am until 4pm.