Toasty's Gourmet Grilled Cheese
Sunday April 10th, 2016, 11:55am
Hello time traveller!!
This profile is 2537 days old.
The information listed below is likely outdated and has been preserved for archival purposes.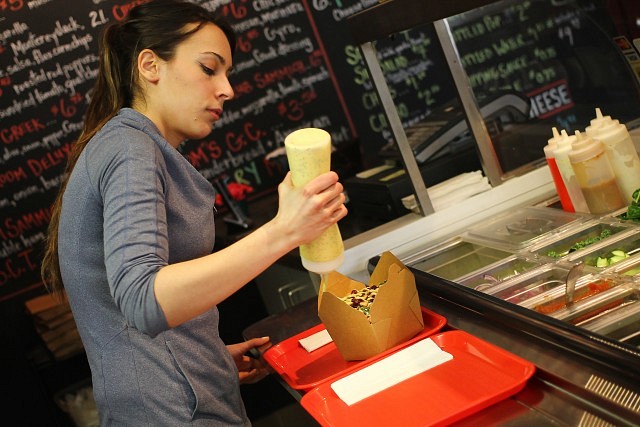 Ah yes, the grilled cheese sandwich – perfectly melted cheese in between two pieces of bread, with ham and pulled pork and … wait, I did say grilled cheese, right?
"We definitely don't like to call them Panini's, we do like to call them grilled cheese and we are very specific about that here at Toasty's," said Stephanie. "We use a special flat press grill, so it doesn't put the lines in it like a Panini grill would. There are special Panini presses, and then there are special grilled cheese presses. Also, a Panini doesn't actually have to have the cheese melted as much as a grilled cheese does. I know this is getting very technical, but for grilled cheese you need to have that cheese really melted to call it a grilled cheese sandwich."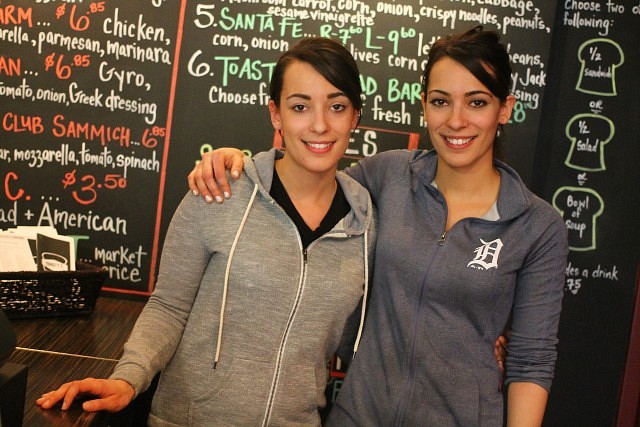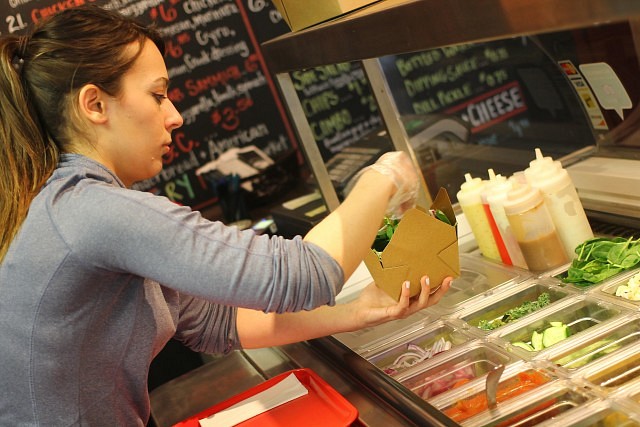 For three years, Windsor's downtown area has been hiding this cheesy little gem known as Toasty's, a niche restaurant specializing in gourmet grilled cheese sandwiches owned by 24-year-old Stephanie Clark and her twin sister Vanessa. The two bought the establishment just over one year ago after the owners, Yervant and Alexandra Lakhoian who also own Frenchy's Poutinery, wanted to sell the restaurant two years after it's opening.
"I was working with [the old owners] already at the time and I was one of their late night crew but then they hired me on here because they needed help here when they opened it," said Stephanie. "A year or so went by and they wanted to sell it, mostly because running two businesses in one family is pretty hard. … it kind of just came up on me, I never planned on becoming a business owner and I know my sister didn't either … but we took it over last January and we never looked back."
Since taking over the business, Stephanie said they wanted to keep everything pretty much the same and have only made a handful of additions to the menu because she thought it was perfect the way it was and if she took something away someone will be upset and she just wants to keep her customers happy, that's her ultimate goal.
So what does Toasty's offer exactly? They have 26 gourmet grilled cheese sandwiches on their menu, all pertaining to a different flavor, as well as a mystery melt which changes monthly.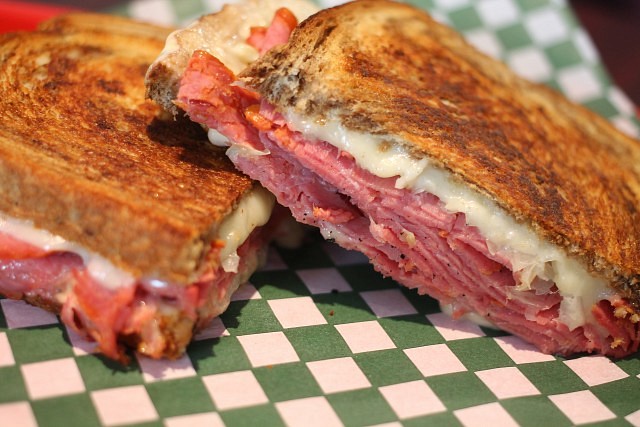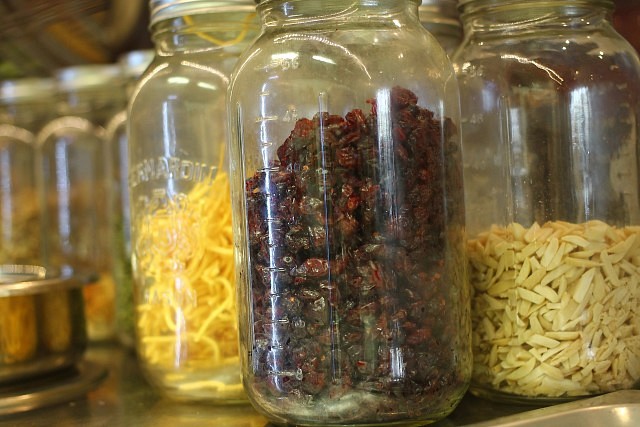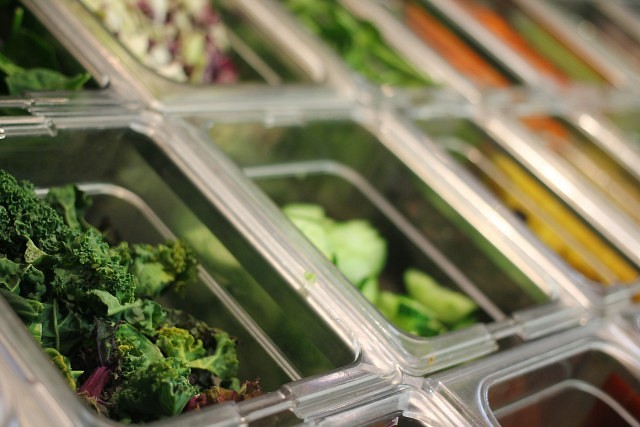 "We build it ourselves and come up with a combination of flavors to make something," said Stephanie. "This month is the buffalo chicken, which is the buffalo chicken that we make, celery, tomato, mozzarella, swiss cheese … We do that every month for people who want to always get something different off of the menu."
The establishment also has salads and soups to make your meal well rounded, as well as homemade mac and cheese, which Stephanie said they like to mix up by adding new ingredients such as jalapenos or broccoli.
One of their top sellers on the menu is the Cubin, which Stephanie describes as a ham and pulled pork grilled cheese with swiss and provolone, pickles and mustard. Their sandwiches also come on larger specialty style bread, with white, multigrain or marble rye options.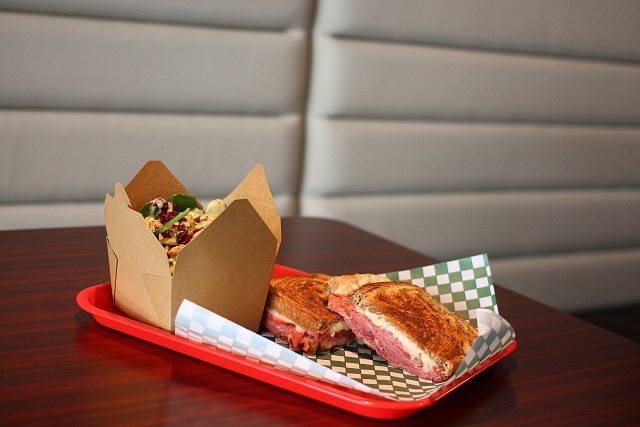 "I don't want to be like anybody else," said Stephanie. "I notice most people don't even pick the original on the menu now that they have so many choices they could pick. I know a lot of people come in here thinking 'wow, I didn't even know grilled cheese could be like this, with this many options.' It's really awesome to see and I love being able to provide that. Some people could come up with it in their kitchen, but I like that we're giving them the ideas of what else they can really do."
So if you're looking for a new spin on an old favorite, and you're in the downtown area, Toasty's is the place to be, but remember – it's gourmet grilled cheese, not Panini's!
"It does have it's difficulties, taking on a business, especially when you're young," said Stephanie. "Being a young entrepreneur is definitely difficult, but I definitely support anyone how's trying. I really think there should be more people taking risks like this and running a restaurant or a business. I personally love this so much and would never trade it for anything, and I love the people who walk into my door and I get to meet everyday … I have some of the best customers in Windsor, they always provide such a beautiful presence. They help us out a lot, they are really good people and I definitely want to thank them for continuing their support."
Toasty's is located at 357 Ouellette Avenue in Downtown Windsor.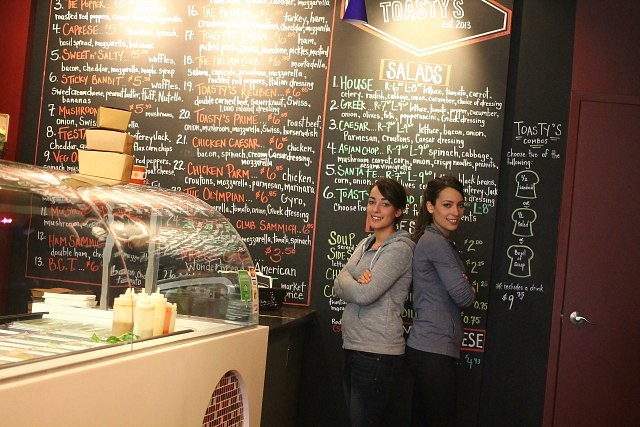 Content Continues Below Local Sponsor Message
Content Continues Below Local Sponsor Message
Content Continues Below Local Sponsor Message