Motor Burger
Sunday May 1st, 2016, 11:22am
Hello time traveller!!
This profile is 2469 days old.
The information listed below is likely outdated and has been preserved for archival purposes.
"We're both from Windsor and we believe in the motor culture here, and the motor brand and everybody around us worked in the automotive industry, our families, our friends, and we support our local economy."
Gino Gesuale and business partner Jay Souilliere have been supporting the motor culture in the city of Windsor since 2009 with their restaurant Motor Burger, which Gesuale refers to as a "community place." With more than 14 hearty gourmet burgers, fried pickles and even braised lamb poutine, the restaurant has something to suit every taste pallet.
"We're creative on all aspects. When we started there wasn't really a good representation of gourmet burgers in the city," said Souilliere. "We came from the fine dining restaurant Noi and between 9/11 and all kinds of border issues the American clientele slowed so we said we were going to do something for our clientele in our own backyard."
Located on Erie Street amongst all of the fine dining Italian restaurants, when the two decided to open the establishment in the location they were in, confusion set in amongst everyone they told.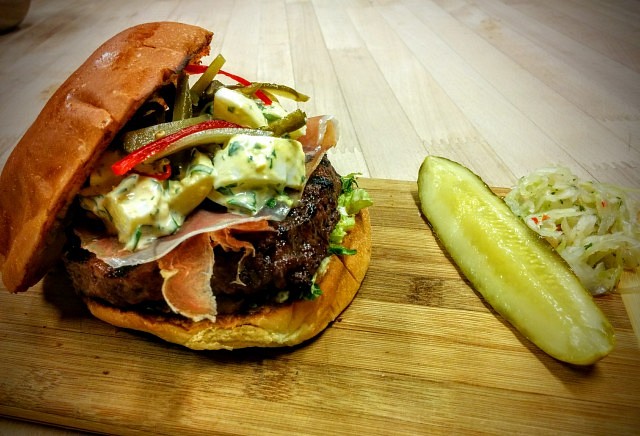 "When you have a street with 13 different Italian restaurants, people start putting you in the same box so we just completely went left of center. But that's what we enjoy doing," said Souilliere. "People thought we were crazy doing a burger place on Erie street, to the point that the breweries didn't even want to put a tap in here because they didn't think that we would go through any volume, even though it goes hand in hand with a burger."
While the place is known for it's towering hamburgers and automotive décor, two years after opening up the duo also began offering craft beer which is moving to the forefront of the business and taking a special spotlight now that they offer "craft beer to go."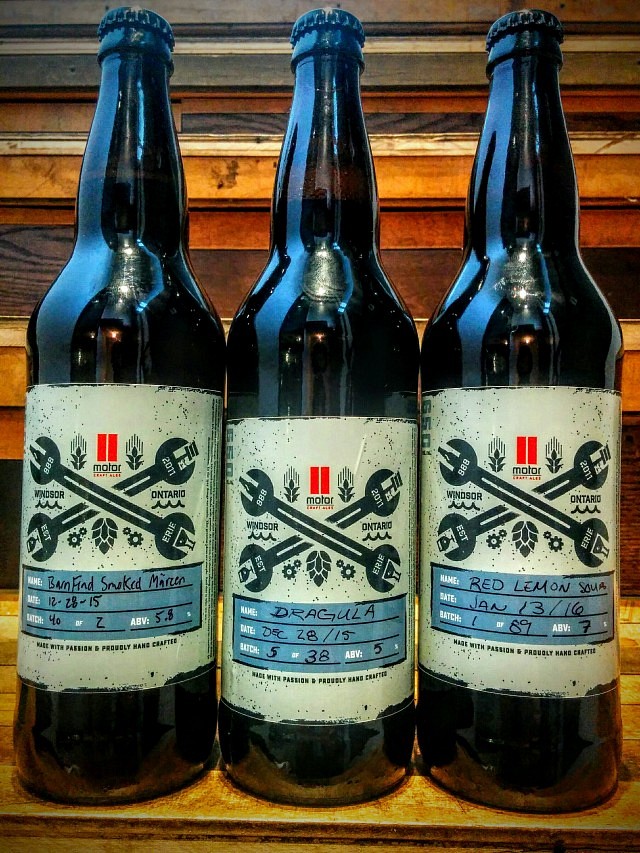 "With craft, you want to be creative, just like our burgers," said Souilliere. "It's hard to pick a favorite when they're all your babies and there's so much meaning behind each one of them … I don't know if any one craft person could pick their favorite craft beer because the world is wide open."
Motor Burger only carries the craft beer they brew, but with so many different flavors it's hard to complain. Their business model is driven by the mantra "if you build it, they will come."
"You were always told you're going to get one kind of burger, beef, with all kinds of toppings on it," said Souilliere. "Or you're going to get one kind of whiskey, or one style of beer. Well, this is the generation where it's wide open, anything goes. It's exciting times. We've grown up in the times where there was no choice, and that's why we're so creative because it's not cool not to have choice."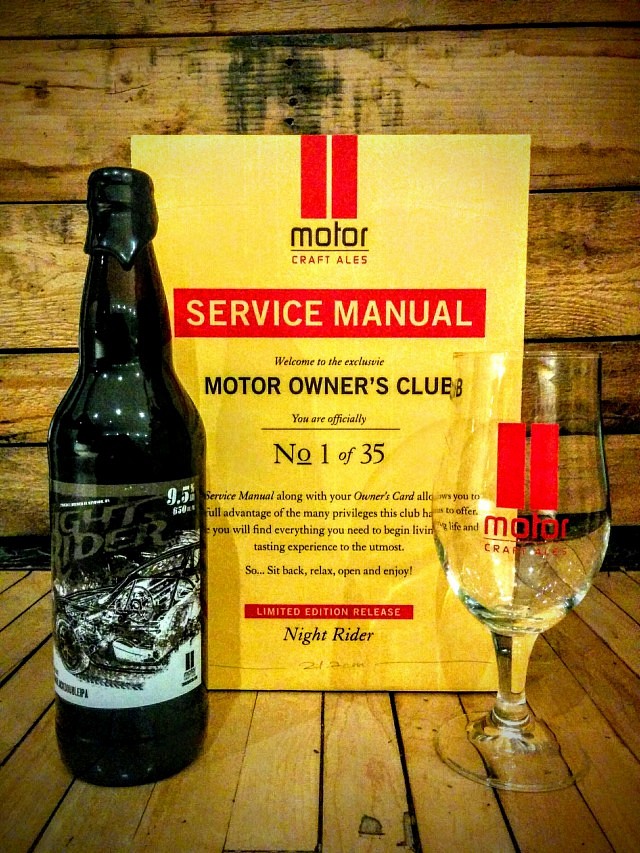 As the business continues to soar, their next step is to continue to expand their craft beer line Motor Craft Ales and continue to drive the business forward in the coming years. After working in the restaurant business for 20 years and dabbling in the craft beer industry for only four years, the duo has only just scratched the surface of this new adventure.
"We just do things the way we want to do it and how we believe in it, and we believe that at the time, and today, that we needed to fill this void and we wanted to do it our way and this place totally represents who we are and what we do," said Gesuale. "There are other people popping up now and doing the same things and we just feel that we're leaders and we try to really show people what we're about and just keep it real."
Motor Burger is located at 888 Erie Street East.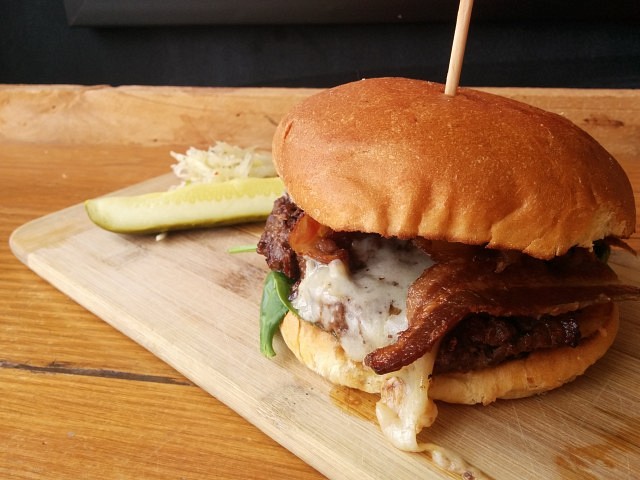 Content Continues Below Local Sponsor Message
Content Continues Below Local Sponsor Message
Content Continues Below Local Sponsor Message