Dalhousie Bistro Brings Big Fresh Taste to Small Town
Saturday May 14th, 2016, 11:00am
Hello time traveller!!
This profile is 2688 days old.
The information listed below is likely outdated and has been preserved for archival purposes.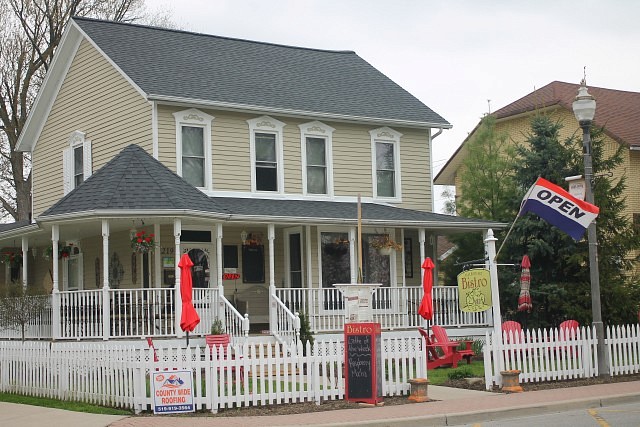 Top of the line products, with a casual atmosphere – that's the mantra David Languedoc runs his restaurant by.
Languedoc bought Dalhousie Bistro in Amherstburg two years ago. When he acquired it, he said it was a nice little restaurant with a good atmosphere, but Languedoc wanted to do more with the food he would be offering. He lived in Montreal most of his life, and said the food out there is vastly different than what he was finding in Windsor and Essex county.
"It is a very different world when it comes to food in Montreal than it is here," said Languedoc. "There were a million things that I couldn't get just living here, this was long before the restaurant. I asked why we couldn't get these things and it was because no body eats them, or rather nobody knows about them."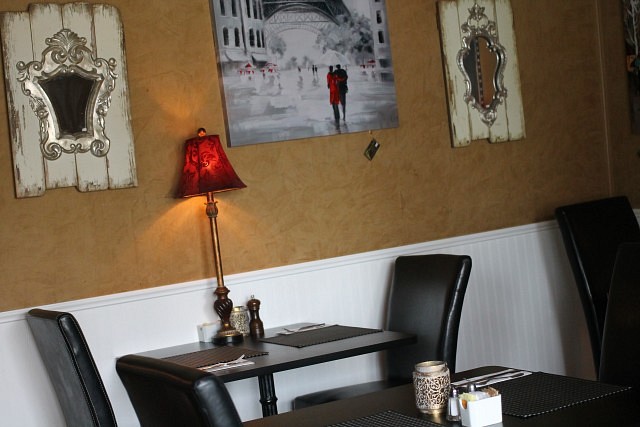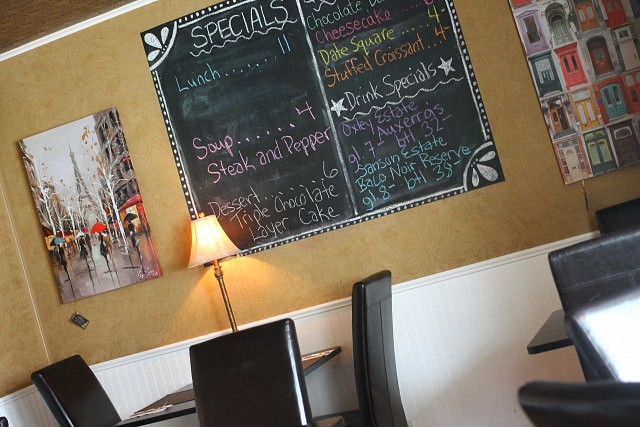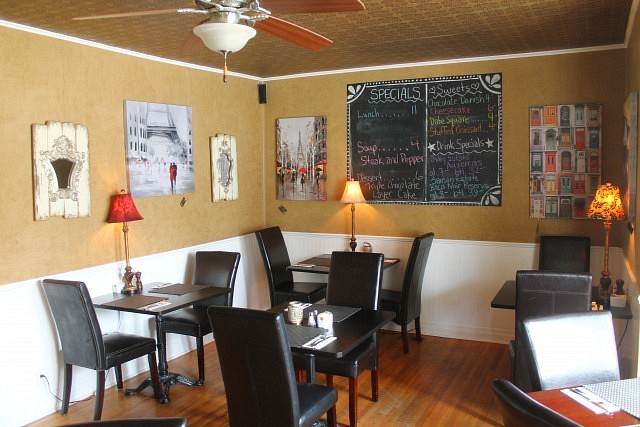 By the time Languedoc took over the restaurant, he had already done mountains of research, which assisted him in coming up with his new menu and business model. Languedoc began introducing products like fresh French bread, baked every day, 100 per cent authentic butter croissants, chocolate Danishes and much more. Then he began researching cheeses, outside of the basic cheddar, Swiss, mozzarella and other processed cheeses readily available. He wanted to give his customers more.
"I have these specialized products and most of them do in fact come from Quebec," said Languedoc. "I do have some Ontario cheeses, no question about that, but what … when I took this place over, it was Panini's, salads, homemade soups … we still do homemade soups. We still do salads, only I have improved the ingredients across the board. The Panini's as an example; the old one here was the boil in a bag corned beef, some sauerkraut and a little Dijon mustard and some processed Swiss cheese. Now it's Montreal smoked meat brisket, sauerkraut made by the European market in Windsor, it's Russian dressing and it's real Swiss cheese, not processed Swiss, it's grilled up and it's delicious."
Recently Dalhousie Bistro also started offering gourmet waffles, which Languedoc said was a dish coined by his chef, Lawrence Koloff. They currently offer two varieties of Belgian waffles, one paired with fruit while the other with chocolate, both equally mouth watering.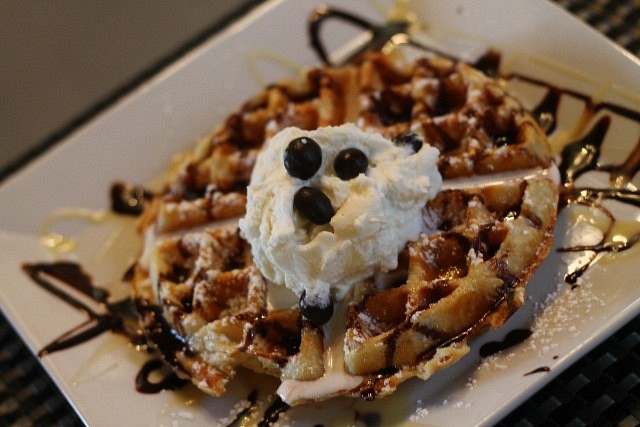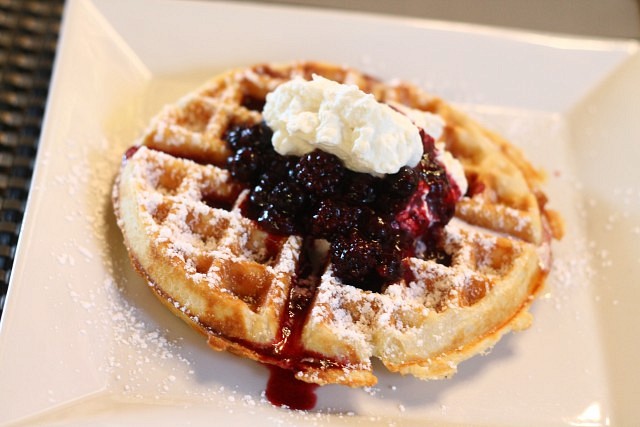 From homemade French onion soup, to a black forest Panini, to three varieties of eggs benedict, the quaint restaurant prides itself on freshly made ingredients, sourced both locally and nationally, for the sole purpose of providing Dalhousie Bistro customers with impeccable food close to home without any surprise ingredients.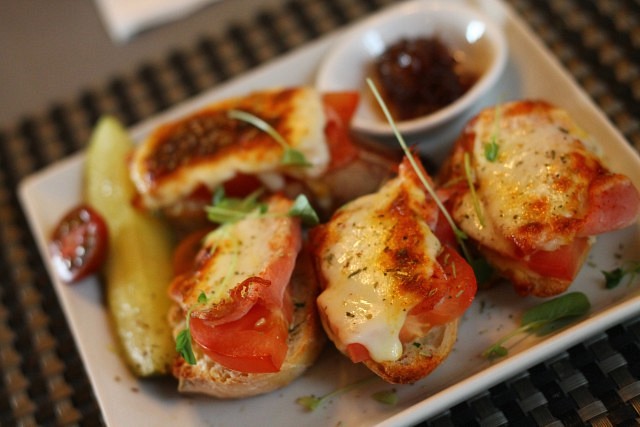 "In food you need to read your labels," said Languedoc. "The first summer we were open, out of an emergency I had to go to the store, the girls in the kitchen needed bread crumbs and they didn't have any French bread left over … so I whipped off to the store and I picked up a can of Italian seasoned bread crumbs and I read the label and I could not believe the additives, the preservatives, et cetera that are in there. It should be nothing more than bread crumbs, parsley, parmesan, whatever the Italian seasoning is, but there's a list as long as my arm of all of these preservatives. I don't want those products in my place. I don't have a powdered soup mix or gravy mix in my restaurant and I will not have them. That's the way this restaurant is and as long as I own it, the way it will stay."
Dalhousie Bistro is located at 219 Dalhousie Street in Amherstburg, overlooking Kings Navy Yard Park.
Content Continues Below Local Sponsor Message
Content Continues Below Local Sponsor Message
Content Continues Below Local Sponsor Message