Ruelland's Antiques
Thursday March 21st, 2013, 12:29am
Hello time traveller!!
This profile is 3606 days old.
The information listed below is likely outdated and has been preserved for archival purposes.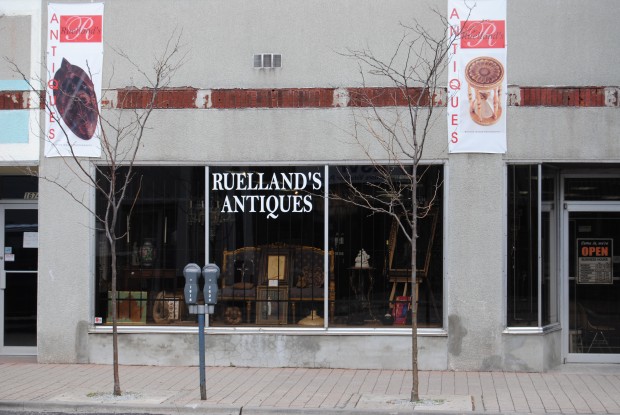 Walking into Ruelland Antiques on Ottawa Street is in part like walking into an eccentric collector's home and in part like visiting a museum/art gallery. The walls on either side of the large room are lined with diverse paintings in ornate antique frames and while exploring the space, I pass through conceptual dining rooms containing marble, wood and retro table sets set with art deco, crystal and china dishes, living rooms and little sitting areas complete with intricately carved side tables and carefully crafted armchairs and sofas, all laden with exciting artifacts, sculptures and home decor pieces from various eras. Glass showcases display some of the rarer items such as an hourglass framed by ivory and bone with an East Indian design carved into the top; an item that was once in the hands of a Captain J. Reuter in 1817. Or the carving of a mother and baby bear with a predator cat observing from above carved out of a unique substance specific to the Bering land bridge in Alaska. Finally I reach a small library tucked into the back corner of the room, filled with the rich, thick scent of ancient leather bound books containing yellowing leaves of paper preserving ideas, histories and wisdom from long ago.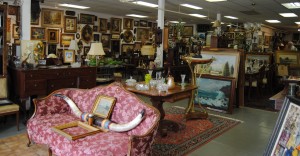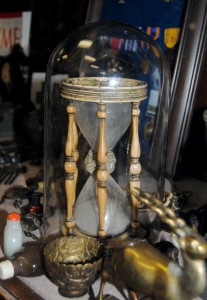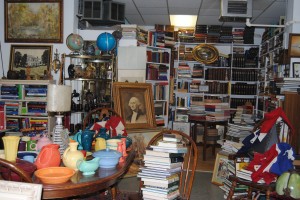 I first found my way into Ruelland's Antiques enticed by the sculptures and exquisite furniture displayed in the large picture windows that stretch across the front of the building. I recall proprietor Maurice Ruelland's friendly welcome and his sincere encouragement to 'take my time and enjoy.' And I did. Every surface contained unique creations from human artists through the ages. Everything from Polynesian funeral rites carved from bone to clay pottery from California whose bright, vivid colours, new to dish-ware at the time, were inspired by popular 1950's cars. At no point did I feel rushed or pressured to make a purchase.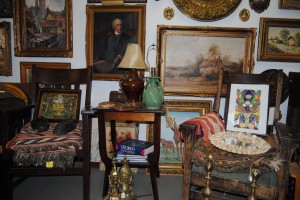 On my second visit I again strolled around the shop, this time accompanied by Ruelland, in order to learn more about his intriguing operation. Ruelland exudes a kind of gentle enthusiasm, and freely shares his many insights into the antique items that fill his shop. After obtaining a degree in Architecture in the States, Maurice returned to Windsor to take over the family business after his father's retirement five years ago. Since that time he has changed the name from Coachman Antiques to Ruelland's Antiques and relocated to Ottawa Street. Here he has witnessed a resurgence of interest in antiques from young adults looking to individualize their living spaces with truly unique, non-replicable furniture. "A lot of people are coming in and buying quality and buying it once, so they have it for as long as they want, not as long as it lasts." Ruelland explains. It's beautiful movement that returns to quality pieces made with passion and care that can last a lifetime instead of inexpensive mass produced furniture that lacks inspiration and quickly crumbles.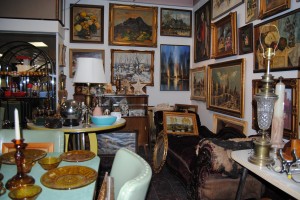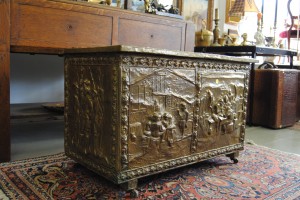 It is a misconception, Ruelland says, that everything in a good antique shop is thousands of dollars. The prices in his store span a wide range, starting as low as five dollars and there are always bargains to be found. Ruelland has sold armchairs for a very reasonable sixty-five dollars and dining room tables complete with chairs for a mere two hundred dollars. But as Ruelland points out, "once you buy something that has meaning for you and brings you joy, there's really no price tag you can put on that." He encourages visitors to, "relax when you buy, trust your gut instincts and ninety-nine percent of the time, it [the item you select] is going to be exactly right for you."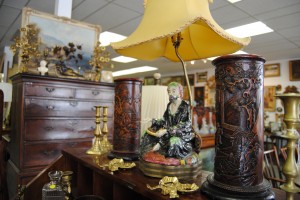 Ruelland's Antiques also offers an appraisal service, which has seen a recent boost in use since the popularity of reality television shows like the Antique Roadshow, Pickers, etc. Often, he says, people will come in not really knowing what it is they've got and just wanting to check its value, just in case, before getting rid of it. Ruelland recalls one woman whose curiosity prompted her to get a few garage sale bound items appraised. One was a little porcelain figure which she had pegged for a two dollar value. Upon Ruelland's closer inspection however, it was determined to be worth a hefty eighty-five dollars!
The antiques find their way to Ruelland's as traveler's from the past, carrying with them the stories of their own unique conceptions, the people who have touched them, the places they have sat, the events they've been a part of. They come from right here in North America and from further afield; Britain, China, Africa, Polynesia. Ruelland's offers you the opportunity to become a part of the long histories of these items, to bring unique inspirations into your living space and to join what is certainly an environmentally friendly practice, reclaiming previously loved pieces rather than creating demand for newly mass produced ones.
You can explore Ruelland's Antiques, located at 1686 Ottawa Street, weekdays (except Wednesdays) from 12p.m. to 5p.m. and on Saturdays from 12p.m.-6p.m. Look for their upcoming website at: www.ruellandantiques.com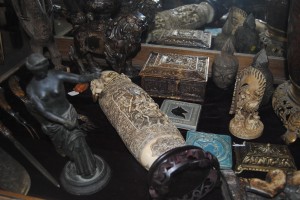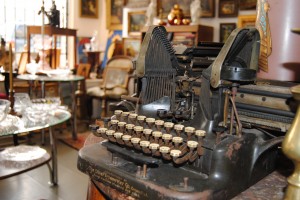 Content Continues Below Local Sponsor Message
Content Continues Below Local Sponsor Message
Content Continues Below Local Sponsor Message