SafePoint Receives Approval To Open
Wednesday April 19th, 2023, 1:57pm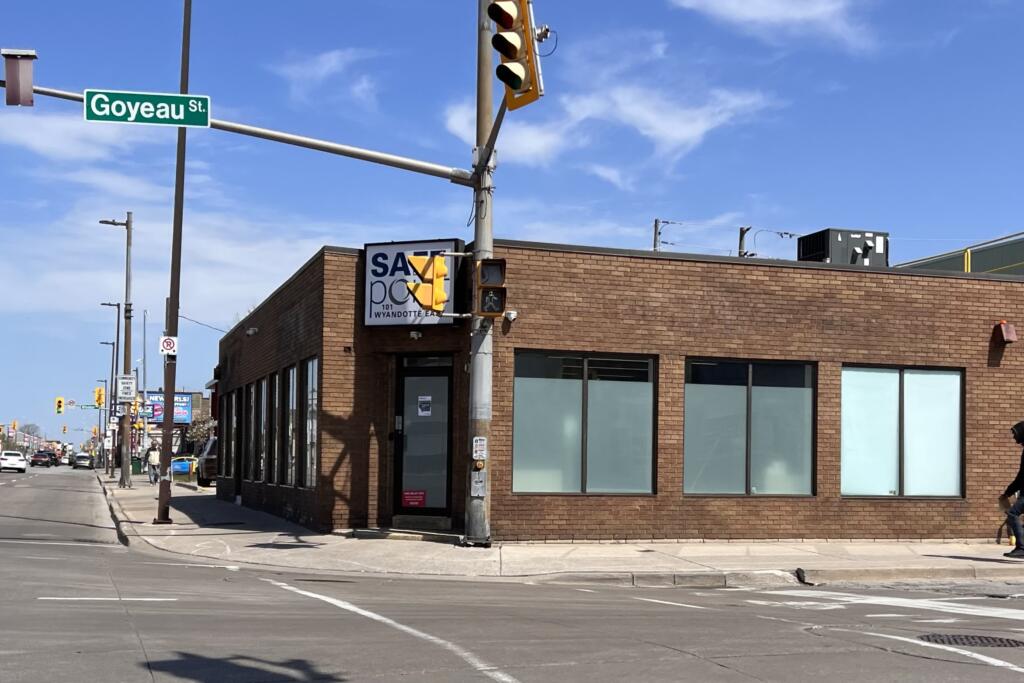 SafePoint will officially open the doors next Wednesday after the Windsor-Essex County Health Unit received approval to operate from Health Canada on Friday, April 14th.
In advance of the formal opening of the site, area businesses, residents, community agencies, and other stakeholders are invited to tour the facility and learn more about the services that will be offered. Open house tours will be available to the public on a walk-in basis on Thursday, April 20th and Friday, April 21st between 10:00am and 6:00pm. Th
"We are pleased to be able to offer the chance for our neighbours to see what we have been working so hard to bring to the community. Engagement with residents, businesses, and other stakeholders in our downtown core has guided the long process to bring this site to fruition, and this is one of the many ongoing opportunities to keep this engagement going," said WECHU's Chief Executive Officer, Dr. Ken Blanchette.
In addition, the WECHU is announcing a new partner who will take on day-to-day operations at SafePoint. Hôtel-Dieu Grace Healthcare is a leader in mental health and addictions services and is ideally positioned to establish the appropriate staffing, emergency response, and connections to treatment to ensure the best service to the community.
"It is part of our mission at Hôtel-Dieu Grace Healthcare to serve the needs of our community's most vulnerable and marginalized groups. Those suffering from addiction need compassion while they navigate their journey to recovery. We look forward to working closely with the health unit and other partnering agencies to ensure this site is a success and can bring hope and support to those who need it," said Hôtel-Dieu Grace Healthcare President and Chief Executive Officer, Bill Marra.
SafePoint will offer a variety of services such as the distribution of harm reduction equipment, drug checking services, and connections to mental health, primary care, and social services, as well as other wrap-around services. Following the site launch, open house tours for the public will continue to be offered weekly on Friday mornings from 8:30am to 9:30am.
Content Continues Below Local Sponsor Message
Content Continues Below Local Sponsor Message
Content Continues Below Local Sponsor Message