Catch The Ford City Funnies Comedy Show August 20th
Thursday August 11th, 2022
Posted at 6:41pm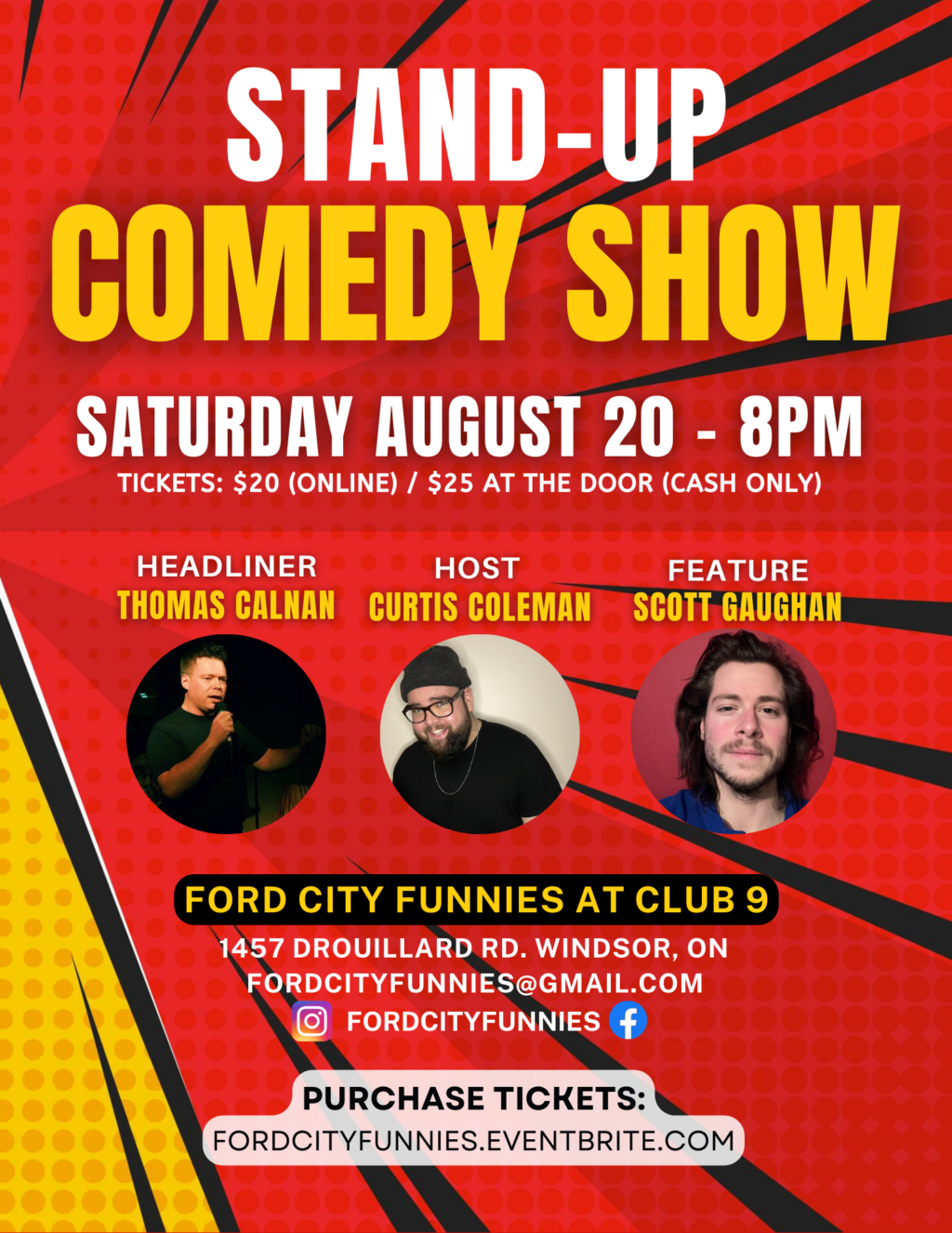 Live stand-up comedy is returning to Windsor.
On Saturday, August 20th, the inaugural Ford City Funnies Comedy Show is taking place at Club 9 Banquet Hall at 1457 Drouillard Road in Ford City.
The comedic-themed show will feature a mix of local Windsor comedians, including Scott Gaughan, Curtis Coleman (the winner of the 2019 Windsor Comedy Fest) and the headliner from Toronto Thomas Calnan (stand-up comedy performer for 10 + plus years, 2016 winner of the Windsor Comedy Fest, "My Name is Thomas" Comedy Album.)
"We want to provide an outlet for Windsor comedians to perform in front of larger audiences, along with having the opportunity to work with stand-up comedy headliners from across Canada and the United States at a first-class venue," said Mark Olejniczak, co-organizer and president of SidelinetoStage.com.
"This comedy showcase clicks a lot of boxes from providing the comedians an outlet to work on their comedic craft to being a part of the growth and positive momentum happening in the Ford City neighbourhood, along with serving up some fantastic laughs for Windsorites on a monthly basis."
Ford City Funnies Comedy Show initiatives are to hold one full comedy show a month that will last for close to two hours for everyone to enjoy.
Tickets are $20 in advance online at https://fordcityfunnies.eventbrite.com or $25 at the door (cash only.)
=