Farrow Riverside Miracle Park Officially Opens This Weekend
Thursday May 12th, 2022
Posted at 8:45am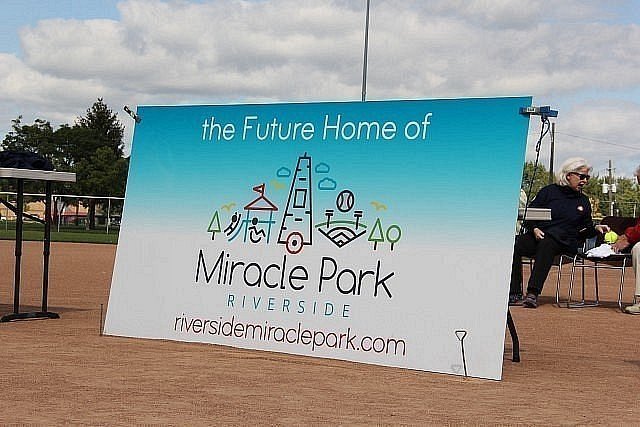 After years of planning and construction, the official grand opening of the Farrow Riverside Miracle Park on Wyandotte Street East in Riverside takes place on Saturday, May 14th at 11am, followed by Riverside Minor Baseball's very first Miracle League Ballgame at noon.
Farrow Riverside Miracle Park features a 13,000-square-foot playground that's fully accessible, a wellness track, pavilion, workout stations, accessible bleachers and a Miracle Field designed to accommodate wheelchairs and walkers.
Upgrades to the park's swimming pool, shower and change rooms have also been made in partnership with the City of Windsor.
"This park is not a community park or a city park, but a regional park," said co-chair Bill Kell, noting that private businesses, local philanthropists, government and individual donors helped turn this grassroots dream into a state-of-the-art reality.