Naval Reserve Small Boat Exercise Planned On The Detroit River This Weekend
Saturday April 2nd, 2022
Posted at 8:25am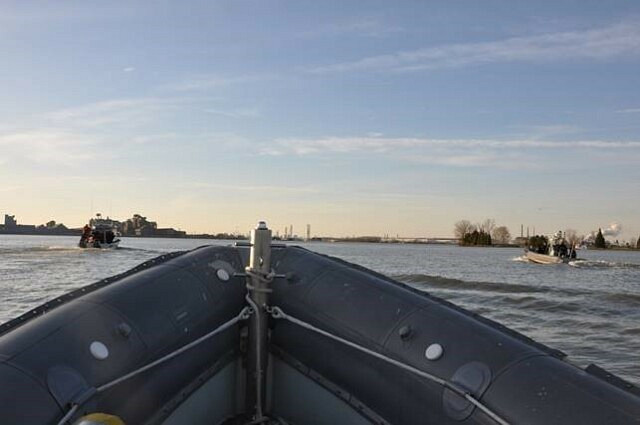 HMCS Hunter is hosting a small boat training exercise on the Detroit River this weekend.
The exercise is to conduct training to maintain members' readiness, collaborate with partner organizations such as the Windsor Port Authority, and work with Naval Reservists from other units across Ontario.
The teams will be conducting routine boat work, practicing search and rescue, and undergoing scenario-based training on the water to ensure operational readiness for all sailors (ensuring they are always ready to deploy on domestic or foreign operations). This exercise has been planned to demonstrate and practice skill-sets that may be required for domestic emergency response.
"HMCS Hunter is hosting a boat exercise on the Detroit River this weekend, and our unit is looking forward to working with other members of the Naval Reserve from across Ontario. This annual exercise had been scaled down during the COVID-19 pandemic, so we are looking forward to re-engaging with our partner agencies in the community. The exercise is intended to strengthen our capabilities with regard to emergency response, domestic operations, and interoperability with our partner agencies. We're going to exercise a range of skills this weekend – allowing the crews to regenerate the core skills we haven't used all winter and advance towards search and rescue and emergency simulations," said Lieutenant-Commander Chris Elliott, Executive Officer HMCS Hunter.