Theatre Group Assists Local Voices With PlaywritingContest
Monday March 1st, 2021, 9:00am
Hello time traveller!!
This article is 1005 days old.
The information listed below is likely outdated and has been preserved for archival purposes.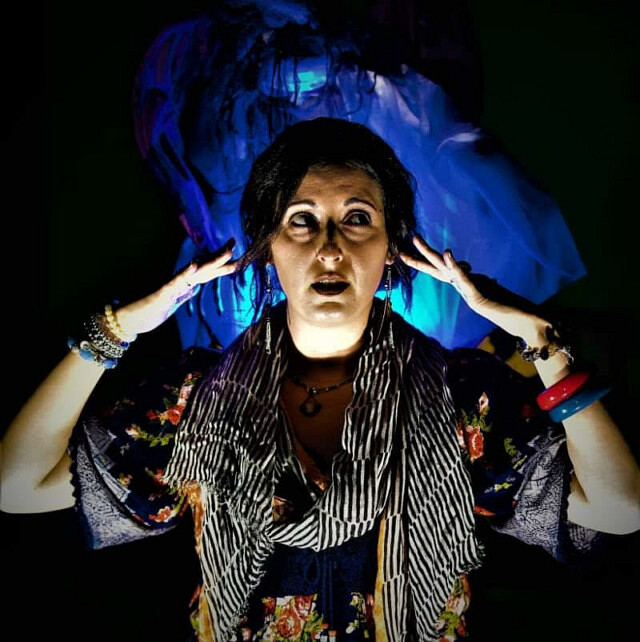 As Covid-19 creates uncertainty for local theatres, one tradition continues to thrive.
Proceeding with their annual Windsor-Essex playwriting contest, Post Productions is on the hunt for unique voices. Wanting scripts from local authors, the fourth edition is underway to help writers gain exposure by getting their play produced.
Beyond competition though, the main goal is to help all involved improve their craft. As such, a developmental structure is used for everyone participating, allowing for feedback and revisions.
"There are some playwrights who have submitted every year so far who haven't won yet," said Post Productions managing director and judge, Michael K. Potter. "But the scripts get better and better, and last year one of these people got very close to winning. It was a tough decision. As judges, we were rooting for him! We root for everyone to keep working, revising, developing because we want to be blown away by their work."
After receiving all submissions by thee March 31 deadline, judges get a few weeks to read them over. From there, everyone scores each entry with their rubric and prepares commentary. Once it's compiled by Potter, judges meet to discuss their opinions and begin selecting finalist that move onto the second round.
Even those who don't make it get something out of entering however.
"Scripts that fall below a certain average score aren't considered for the second round, but they're still discussed," said Potter. "We use the discussion to add to and even change the commentary, because sometimes you realize by talking over a script with other people that you're wrong about something or an idea suddenly occurs to you. Anyway, discussion changes things, even the scores. Every script goes through this process no matter what it's score is. By the end of all this discussion, we've selected our finalists. The notes are integrated into the commentary and I edit them into constructive feedback which is sent to each submitting playwright as part of the decision letter that tells them whether or not they'll go to round 2 and become finalists."
Those who make it through get a month to revise their scripts and resubmit. After this, the first round process repeats and a winner is chosen. Those who don't get picked also receive a second round of feedback to help them improve from the contest.
For the winner though, victory is just the beginning.
"Often there are still revisions to be made to the winning script, so we invite the winning playwright to be part of the workshopping, audition and rehearsal processes," said the managing director. "Of course, when their winning script is produced, the playwright receives a fee equal to 10 percent of the gross ticket revenue as well."
When it comes to judges, those on this year's panel reflect Post Productions' evolution since 2020's contest. Organized and ready to go, each one brings something unique to the process.
Group partners Potter, Fay Lynn and Nikolas Prsa will be joined by guests Patricia Fell from Windsor Feminist Theatre (WFT and Simon Du Toit, who runs the outstanding scholars program at the University of Windsor.
Fell's involvement is a result of the group's partnership with WFT, but years of experience and diversity in production made her a good fit regardless. When it comes to Du Toit, this marks his third year as a guest on the panel. Being an experienced professional and having taught dramatic arts, he brings a unique perspective on scripts that helps everyone see them in a different way.
Becoming a partner as 2020's competition ended, Prsa is excited to bring his voice to the contest.
"Until very recently my involvement in theatre was completely outside the production standpoint," he said. "I was either an actor or an audience member. This being my first year as a judge in  the contest, I'd like to draw on my experiences as an actor and audience member quite a bit. The combination of this with other judges' academic and production expertise is going to make our discussions quite eclectic and lead to even better feedback for writers."
Picking apart each script, judges are careful not to interfere with writer's voices. Feedback is adapted to what comes off the page and criticism has rarely been directed towards dialogue. It creates a fine line between strengthening an author's voice instead of forcing another one over top of it.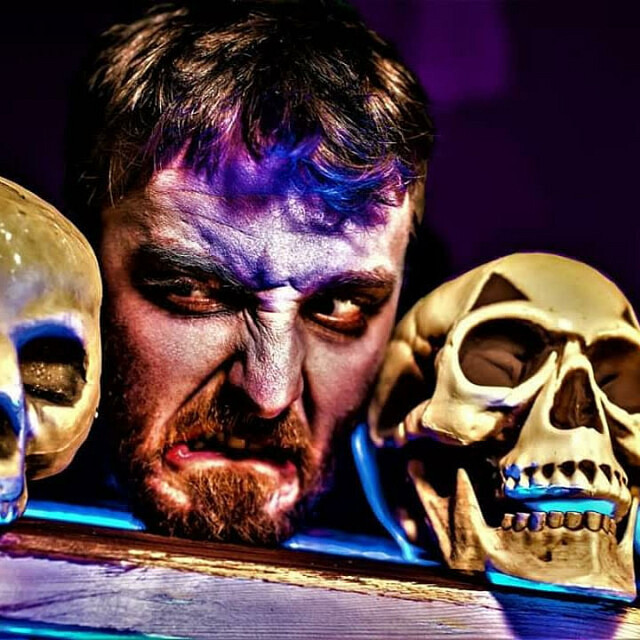 With that being the case, it doesn't mean participants are sheltered from criticism either. Still, feedback is intended to be constructive and given with a spirit of good will.
Looking to help writers get better, it's also something that's necessary.
"Submitting playwrights will receive criticism," said Potter. "That's part of the design, but for some reason people think of criticism as inherently negative when it isn't. I've worked as a critic and my approach is influenced by that of Roger Ebert: the critic's job is to describe how they were affected by something and explain why they were affected that way."
For anyone who might still be nervous however, they aren't alone.
"By just submitting, you've already surpassed a great personal hurdle that I was unable to in years prior," said Prsa. "much like how physical exercise relates to personal fitness, the contest is one of the best ways to help hone your craft as a playwright. In conversations with previous winners, the sentiment is that the feedback you'll receive is gratifying because it's delivered with the goal of encouraging the continued development in one's craft. Part of my excitement is seeing that development occur in real-time between the rounds and both the writers and judges finding brilliance budding from new scripts."
For added success, people can ensure their script's approval by reading the submission guidelines. Post Productions also has a blog post with advice about playwriting.
As for past winners, Joey Ouellette continues writing and Alex Monk moved to British Columbia after winning with his first play. Post Productions also hopes to produce something by Edele Winnie in 2002.
Originally scheduled to open the season, the 2020 winning play Dead Bear by John Gavey was pushed back to the fall: Rehearsals had already begun in the last quarter of 2020 before Covid-19 restrictions forced plans to change..
As evidenced by it's continuation and placement however, the contest has become an important part of Post Productions' annual plans. Although winners originally had shorter runs when the contest began, local artists soon received enough recognition to extend them to three weeks, providing sell outs at each performance.
In turn, it's allowed the group to produce plays that are entirely unique to the area.
"We've been lucky enough to be in touch with John Clancy, the author of Fatboy, but that kind of interaction with a playwright when developing a production is very rare in most cases," said Prsa. "With the playwriting contest, the perspective is totally unique; the playwright is able to become an active part of the whole process. From a production end, we have the opportunity to develop that writer's vision in a more attentive way alongside our own. Having watched every contest winner before joining Post, I can say quite confidently the results of this process are shows that aren't afraid to deviate from expected norms of Windsor theatre. Of course, it's also gratifying for an audience member to be able to say 'I saw it here first.'"
For information on this year's contest, including deadlines, submission guidelines and past winners, those interested can visit Post Productions' website or facebook event page.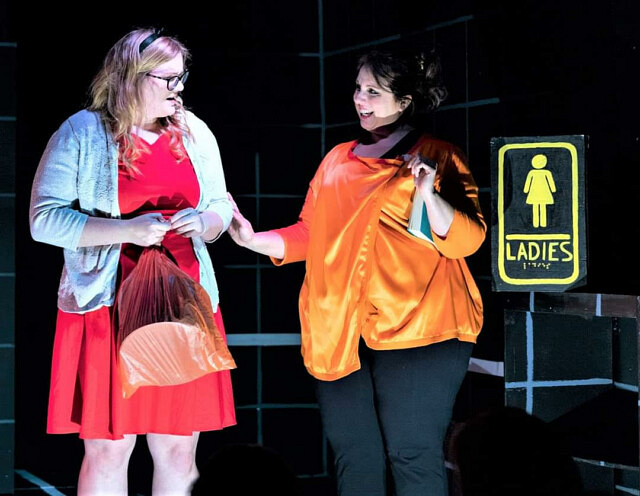 Content Continues Below Local Sponsor Message
Content Continues Below Local Sponsor Message
Content Continues Below Local Sponsor Message