Six Ways To Celebrate Spring & Stay Caffeinated
Saturday March 20th, 2021, 11:00am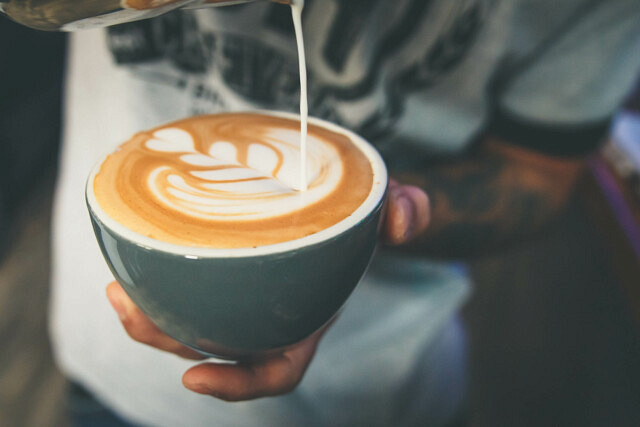 This week not only marks the start of Daylight Savings Time and the start of a new season but March 14-20 is also designated as Sleep Awareness Week, highlighting the importance of sleep in our daily lives.  For those who are struggling a bit with "springing forward" that extra hour, we've put together a highlight of some local shops, cafes and purveyors who offer variations on one of the most-loved beverages around the world – Coffee!
From Latte to Americano, Double-Double or Iced, make sure to check out how some of our local businesses have come up with some out of the box ways to get your caffeine buzz.
Warmer days are just ahead of us and what better way to enjoy an afternoon coffee treat than with a delicious and refreshing cold brew coffee!! Add a splash of milk or drink it black and let a Café March 21 cold brew make your day a little brighter!
No matter if you like your beans light, medium or dark, the key to a great coffee is all in the beans! Red Lantern Coffee Co. is always busy creating unique flavour profiles in their coffee roasts to make sure that everyone's morning cuppa is just the way they like it!
We've all enjoyed an Irish coffee by adding a little splash of something to our cup but why not add a little coffee to the whisky instead!? Wolfhead Distillery's Coffee Whisky is delicious served just over the rocks or as the perfect addition to your favourite cocktail.
No one said that you have to drink your coffee! Check out these unique and tasty sweet treats from Colonial Coffee Co. – they satisfy that sweet tooth and caffeine craving all in one shot!
All good things come to those who wait…. This definitely applies when we are talking about an Anchor Coffee Pour Over! It will delight your taste buds and offers a great reminder to slow down and enjoy the little things like a great cup of joe!
Cheers to a great cup of coffee! Cheers to a great pint of beer! Even better is cheers'ing with The Grove Brew House's Private Beach Coffee Blonde – no wonder it was People's Choice for their Beer of the Year!
So with a new season just around the corner and the days about to get longer in length, we hope that you'll be enjoying not only a good night's sleep but that you'll savour your coffee in the sunshine – no matter the form it may take! Make sure to also check out our Coffee Culture Program to learn more about our coffee shops and our local roasters – both commercial and small batch.
Sponsored by Tourism Windsor Essex. For more details on Tourism Windsor Essex click their website, or visit them on Facebook, Twitter, or Instagram.
Content Continues Below Local Sponsor Message
Content Continues Below Local Sponsor Message
Content Continues Below Local Sponsor Message