Fall Family Fun Guide To Windsor Essex
Saturday September 12th, 2020, 11:00am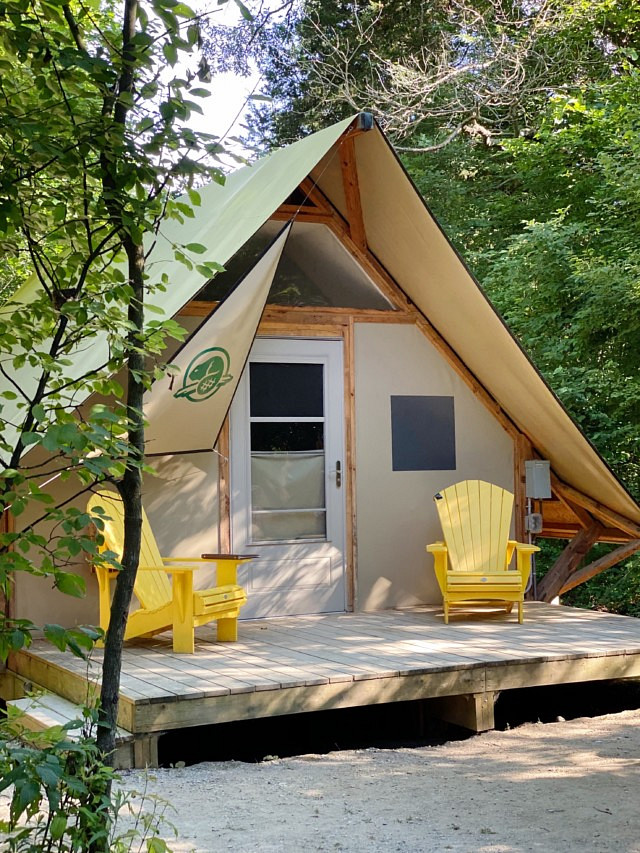 Despite the circumstances we have faced this year in 2020, we have done our best to make the most of it and have had some amazing opportunities to explore and support our local community. With the help of Tourism Windsor Essex Pelee Island (TWEPI) we were able to experience a great mini staycation right in our county.  Read on as I share all the little details that may inspire you and your families to explore a bit more of what our surroundings have to offer in the coming months!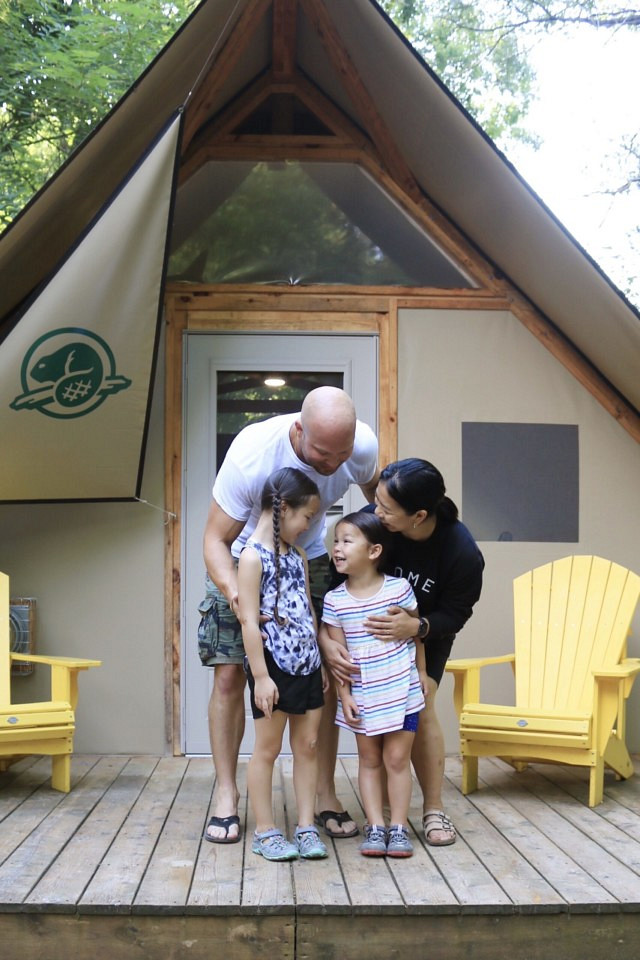 I have always considered myself  a proud local resident to the Windsor-Essex community, as we have so many services and experiences to offer. When we proposed the little staycation, we wanted to get that camp feel without having to travel too far so a visit to Point Pelee National Park made the most sense! The two-night stay was perfect for us (as a family with busy toddlers) to get away.
Where to Stay
With Point Pelee National Park being the southernmost point of Canada, there is a lot to explore within the park. Staying right in the park was a great benefit to maximize all the time away from home. Despite being avid campers, we had never stayed in an oTENTik. However, we were excited to experience a shelter that is a cross between an A-frame cabin and tent. This option provides so much for even the most novice campers. It is a unique experience providing an easy and comfortable way to camp and enjoy the outdoors. With these accommodations, you are able to pack lightly with clothing, bedding and food – and with little to no set up it gives you more time to enjoy the surroundings.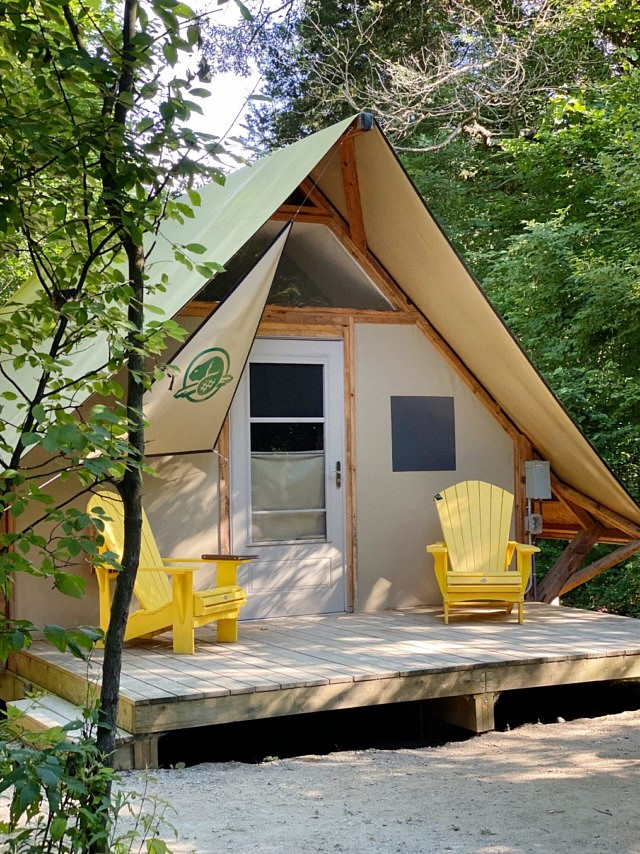 There are 24 oTENTiks nestled in the park with plenty of room to house families or groups of up to six in each unit. The interior is surprisingly spacious with two queen-sized and one double size bed with a dining/living space to share. The units are also equipped with electricity and heat for even the cooler months! You can book your reservation via phone 1-877-RESERVE or by visiting Parks Canada Campground Reservation Service.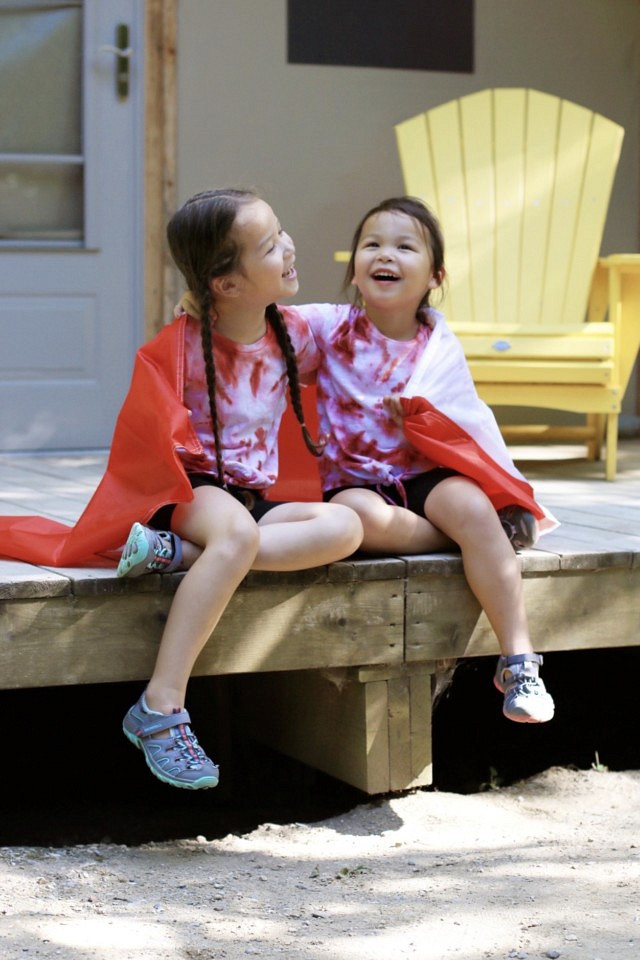 What to Do
There are a few special days each fall in which Point Pelee National Park is a temporary home for thousands of migrating Monarch butterflies. Staying right in the park will provide VIP access to this special occasion! Another idea to give thanks in the fall would be enjoying Thanksgiving in an oTENTik! Although all the sites are walk-in only, it is just steps away from the main office and wagons are available to transport your belongings. Washroom amenities are close and cleaned daily with social distancing well respected throughout the camp.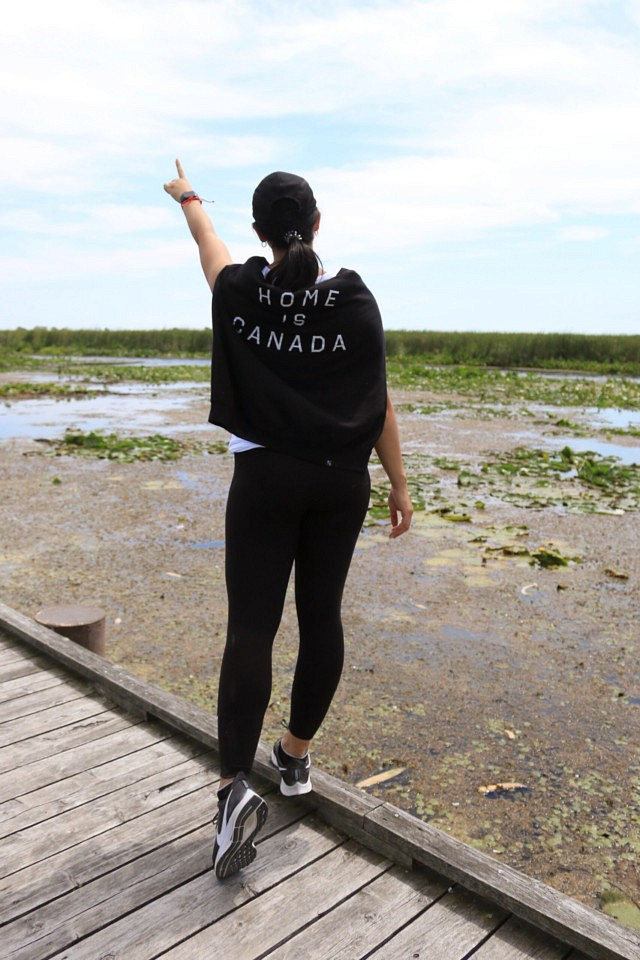 With bountiful trails, you will have lots to explore through walking or biking and there are bodies of water that are fit for canoeing and kayaking. The park also offers sandy beaches and an amazing marsh/boardwalk to discover. Evenings are perfect for bonfires and clear skies provide a beautiful starry backdrop to gaze and enjoy!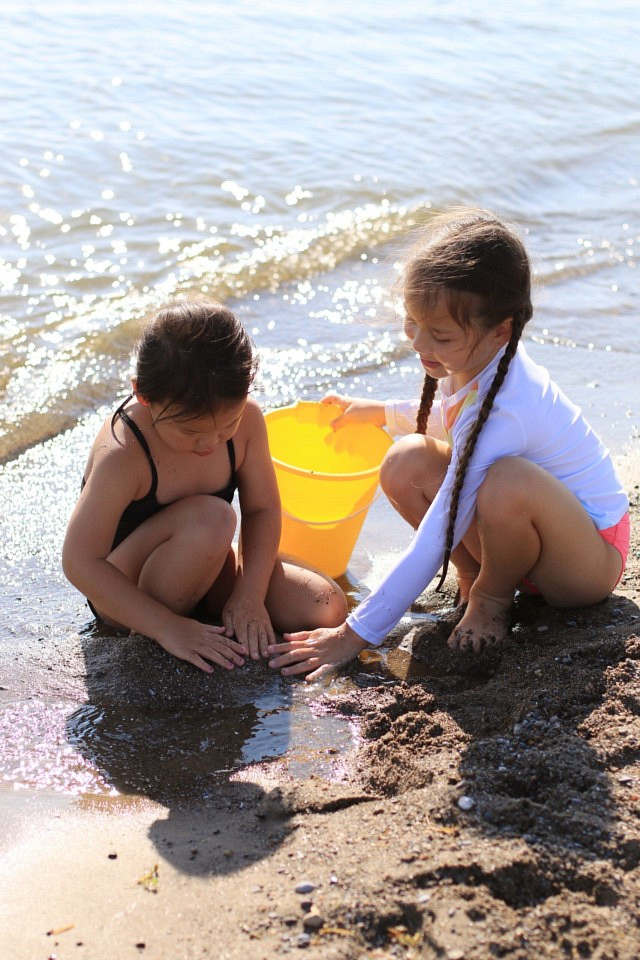 Leamington also offers great places to explore for day trips. Seacliff Park is perfect for fun in sun with a great splash pad and nicely groomed sand with beautiful Lake Erie for all to enjoy! You can also stop by Colasanti's for great gifts and plants and you cannot leave without their donuts and peach juice! Stopping by Sweet Retreat Ice Cream is must with all the Kawartha flavours you could imagine. There is lots of wonderful seating and their dreamy backyard setting it is a perfect way to end an evening.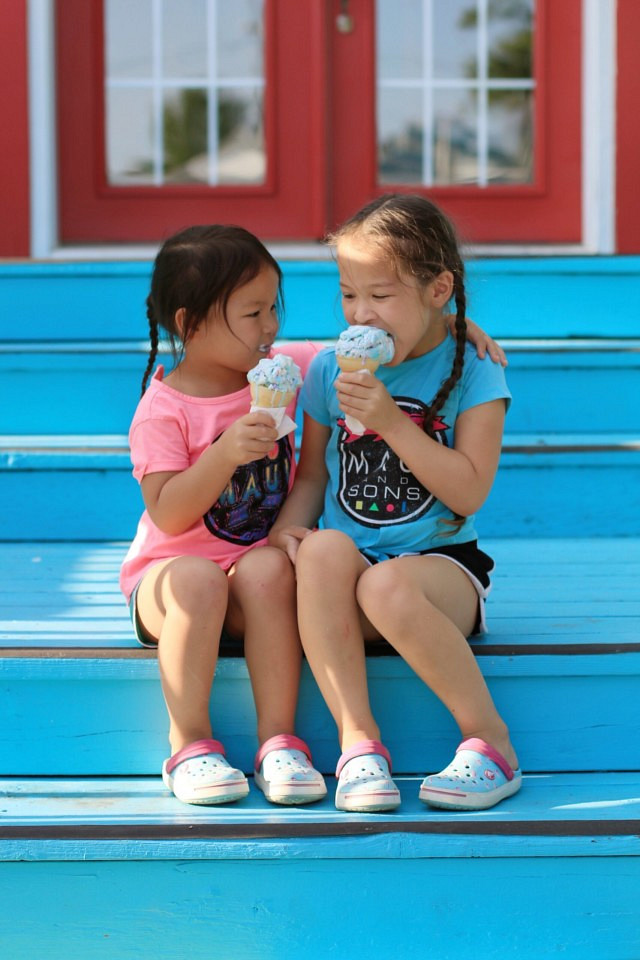 What to Bring
Windsor-Essex County is known for amazing produce and picking up local foods along the way made the most sense for our meal plan. There are many options that will help fill your bellies with fresh produce, meats and treats! From fruit stands to delicacies, there is likely a few places to fit all your needs.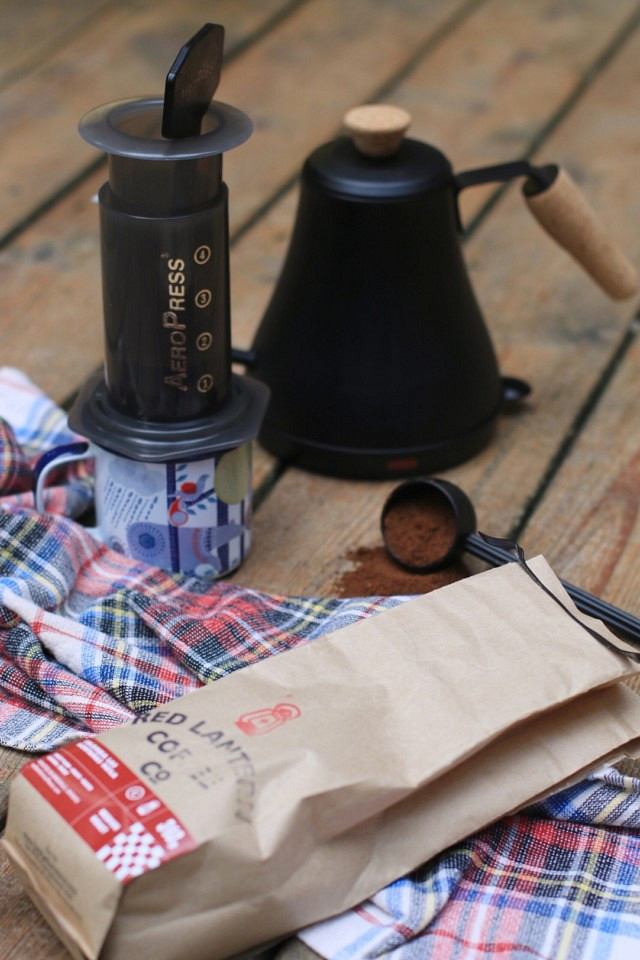 We stopped through Kingsville and Leamington before heading into the park and could not be happier. We grabbed some fresh ground coffee beans from Red Lantern Coffee Company to use with our Aero-Press and grabbed some fresh cut meats from The Butcher of Kingsville to grill on the provided on-site gas barbeque. We also grabbed some fresh produce from Lee and Maria's along with some fresh baked goods from Lakeside Bakery in Leamington.
It is a tradition for our family to end all our camping trips with a local restaurant stop for lunch and Freddy's Restaurant did not disappoint! You cannot miss it as it is right outside the park on Point Pelee Drive. The kids had some traditional chicken fingers and fries and both Jeff and I splurged on the perch! So fresh and delicious and their patio set up is one you will surely enjoy even for a day trip on to the point!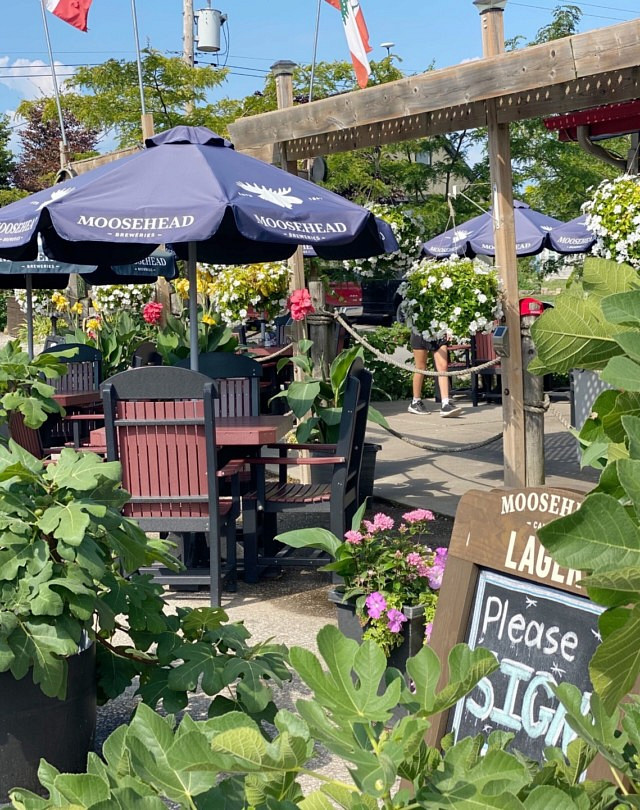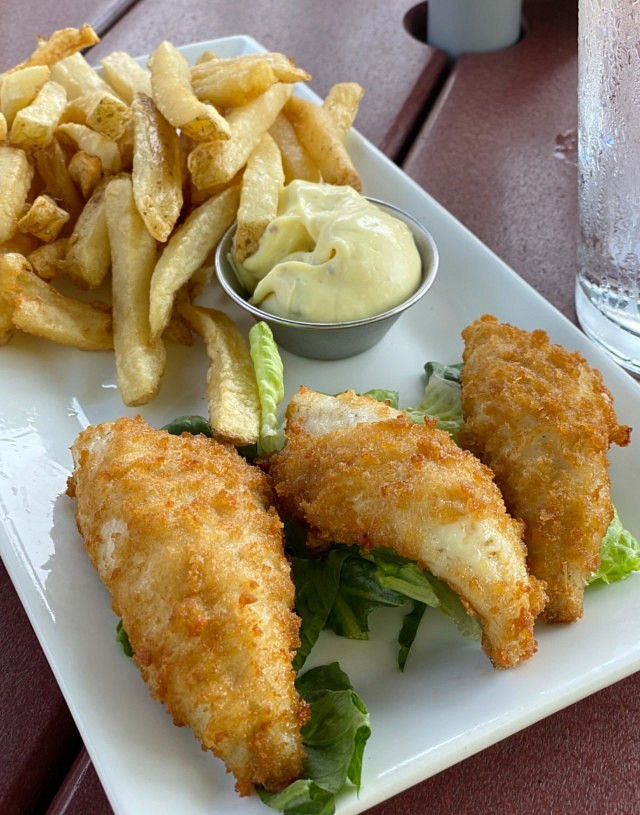 It is hard to believe that we are approaching the end of summer but this does not mean we have to stop enjoying and exploring the great outdoors! We had a wonderful time and if there is one thing we have learned throughout this pandemic it has been the process of learning to slow down and enjoy. Hope you find some time to escape and relish the beauty that Southwestern Ontario has to offer!
Originally published by Toonny T., of Toonnyvision | August 28, 2020
To read more blogs from Tourism Windsor Essex click here.
Sponsored by Tourism Windsor Essex. For more details on Tourism Windsor Essex click their website, or visit them on Facebook, Twitter, or Instagram.
Content Continues Below Local Sponsor Message
Content Continues Below Local Sponsor Message
Content Continues Below Local Sponsor Message