Celebrate Eat A Peach Day In Windsor Essex
Saturday August 17th, 2019
Posted at 11:00am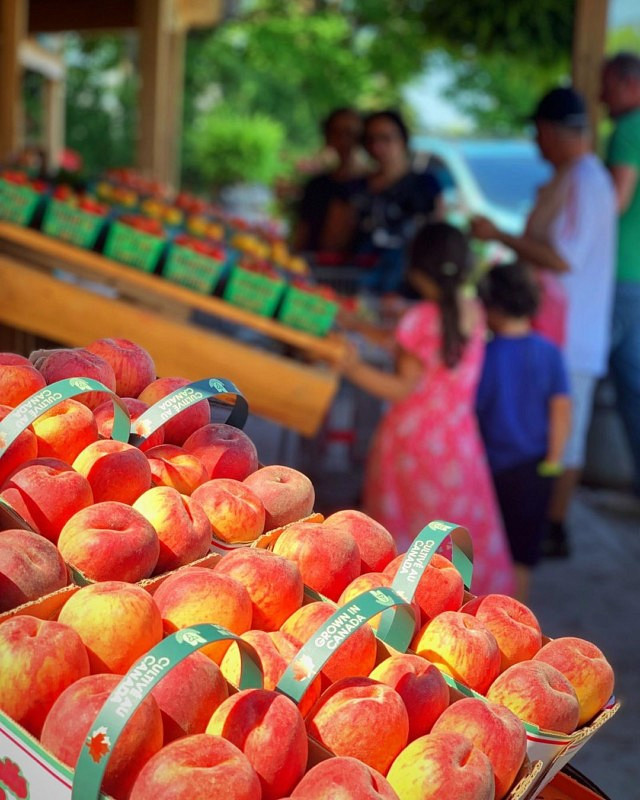 If you are looking to celebrate National Eat a Peach Day on August 22nd, we've got your guide to finding some of Windsor Essex's agri-gems with plenty of peaches to fill your belly!
Situated at the same latitude as northern California, we are one of the most agriculturally productive regions in Canada. There is no better time than now to explore and enjoy the bountiful cornucopia of our locally-produced fruits, vegetables, meats, cheeses, wines and more.
Don't fret if the fuzz isn't your favourite because there are plenty of locally grown fruits and vegetables available at our local farmers markets, fruit stands and pick-your-own fields.
The Fruit Wagon is primed with fresh local Peaches! It may just be the perfect time to dig out Granny's pie recipe and start baking up this local goodness.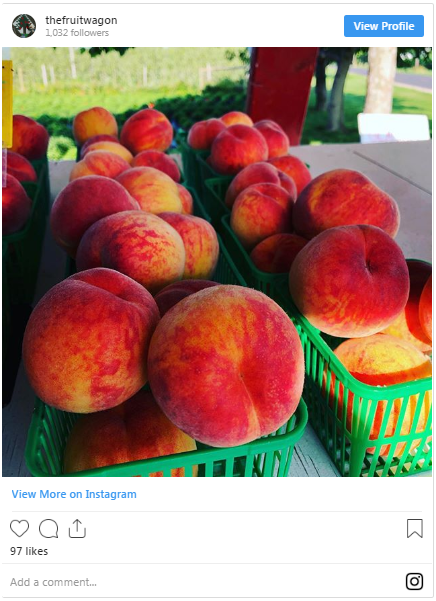 Come see what all the 'fuzz' is about at The Willow Tree Market with these fresh picked beauties.  Fill your cart with a bounty of produce from their local family farm market.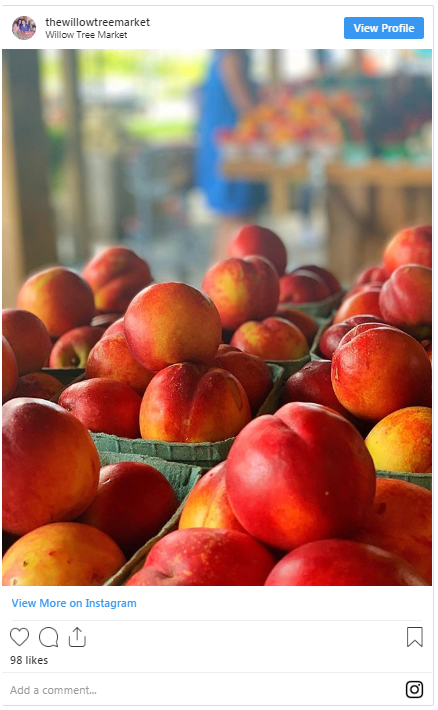 Lee & Maria's customers are sinking their teeth into these beautiful peaches!  Make sure you check out their Walking Farm Tours on Saturday's & Sunday's to see just where your local produce comes from.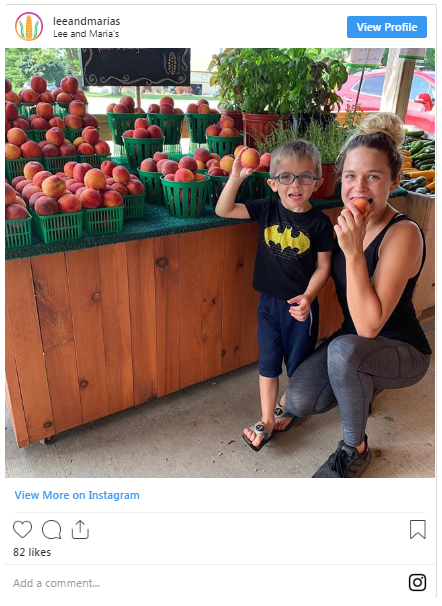 Not a fan of the fuzz?
Luckily there are so many local wineries and vineyards, family farms, orchards, and of course, the restaurants, stores and farmers markets which are known for serving up the best and freshest this amazing region has to offer.  If peaches aren't your thing, Aziz Fruit Stand surely has options for you with everything from local corn to these beautiful field tomatoes.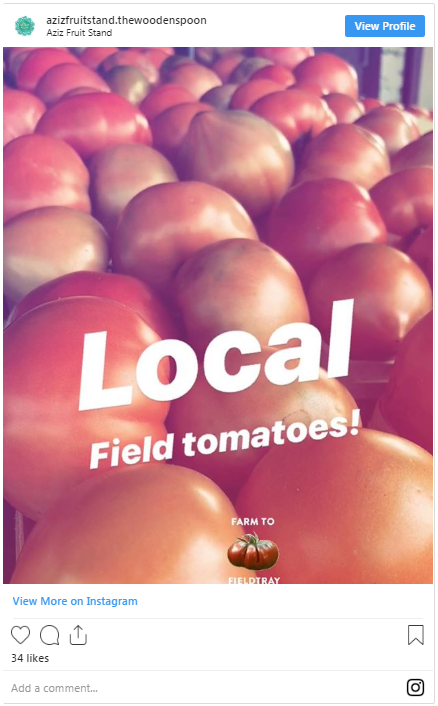 The plentiful array of local produce at Raymont's Berries will have you reaching for your recipe books as you cook up your favourites.  Need something new? Check out the Recipe section of our WE Heart Local website.
Meleg's Lakeview Orchard is also fully stocked!  Eat the rainbow of colours with this selection of with delicious fresh local berries, sweet corn and of course peaches just in time for Eat a Peach Day!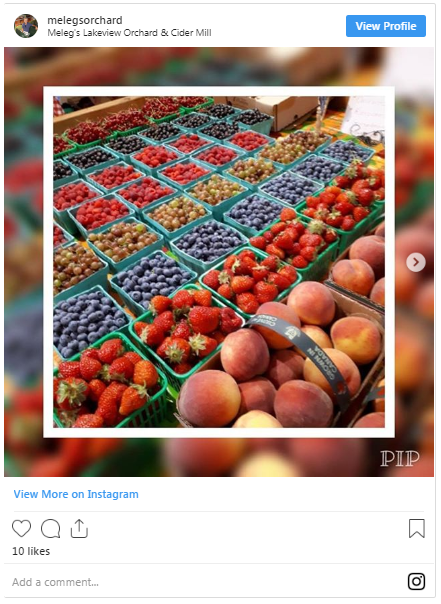 Thiessen Orchards are watching these gorgeous Honey Crisp ripen as they count down the days until they open for the apple picking season! Just one month to go and fall will be here before we know it with even more selection of things to harvest.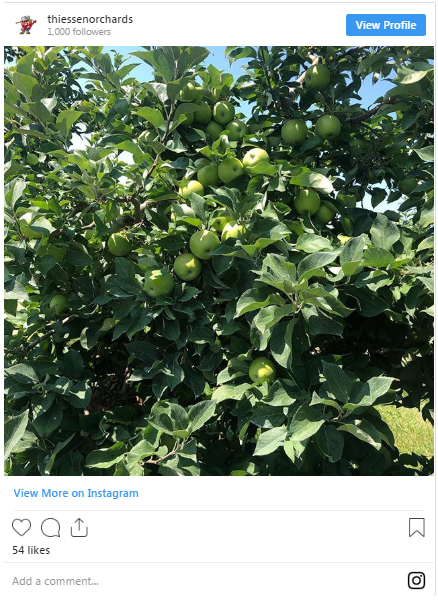 So no matter what your favourite fruit may be there are plenty of places to stop and fill your fridge with local goodness.  Take a drive through the county and enjoy the adventure of shopping on orchard, at the farm stand or in a market.  And on August 22nd make sure you sink your teeth into that sweet local peach!
For a full list of local producers, make sure to check out weheartlocal.ca and start planning what recipe to make next!
Original blog written on August 15th, 2019 by Tourism Windsor Essex
To read more blogs from Tourism Windsor Essex click here.
Sponsored by Tourism Windsor Essex. For more details on Tourism Windsor Essex click their website, or visit them on Facebook, Twitter, or Instagram.