Take A Look Inside Merch Runners, Custom And Unique Screen Printed Apparel
Saturday November 3rd, 2018
Posted at 1:52pm

Hello time traveller!!

This article is 169 days old.

The information listed below is likely outdated and has been preserved for archival purposes.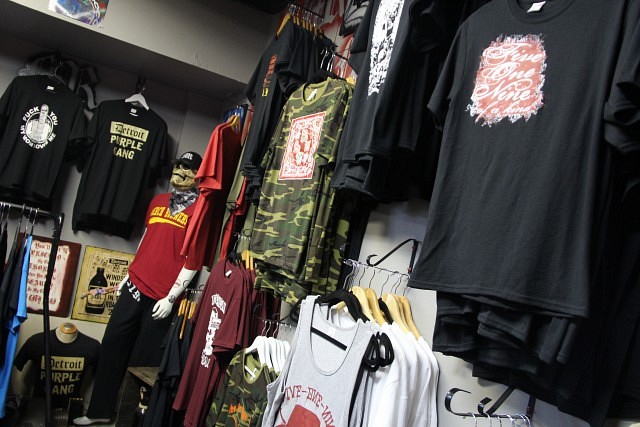 Whether you are looking for some new stylish clothes or out to make some custom pieces, Merch Runners has got something for you.
Merch Runners, now in its fifth year of business, is a unique Ford City business that offers a one-of-a-kind shopping experience.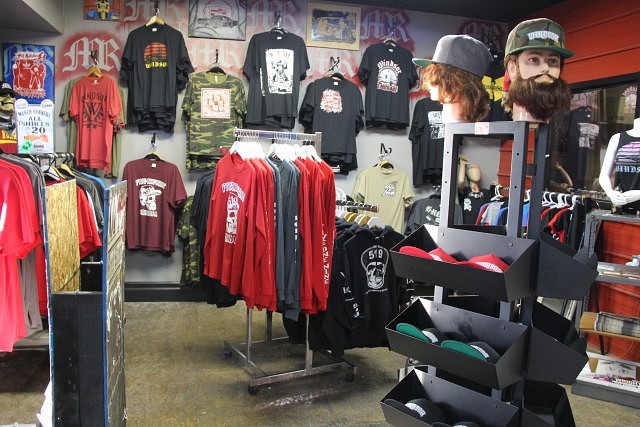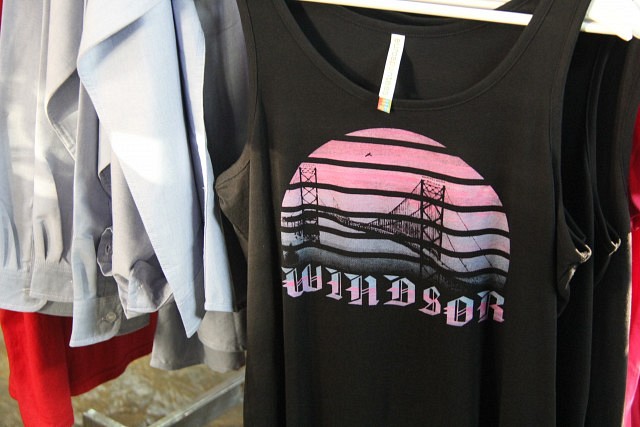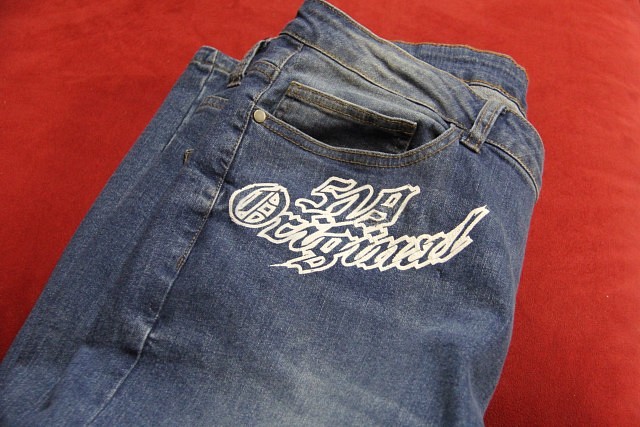 Co-owners of the business Joe Morneau, Shane Wright and Jeff Howell have all been enjoying the time at their location in Ford City, a move from their previous Pillette and Tecumseh location a year and a half ago.
"It all started when Shane and I were in bands, we'd jam together in the early 2000s. Shane was doing his own band t-shirts and our bands shared a jam space, which is where we became better friends and started doing business together," Joe explains. They moved their creative outlet from music to everything they have been doing at Merch Runners for the past five and a half years they have been in business.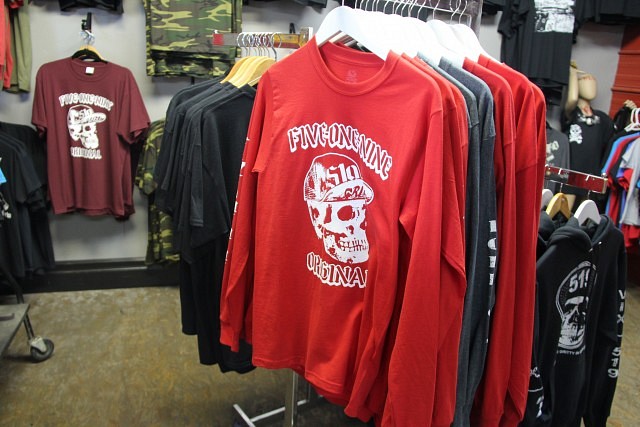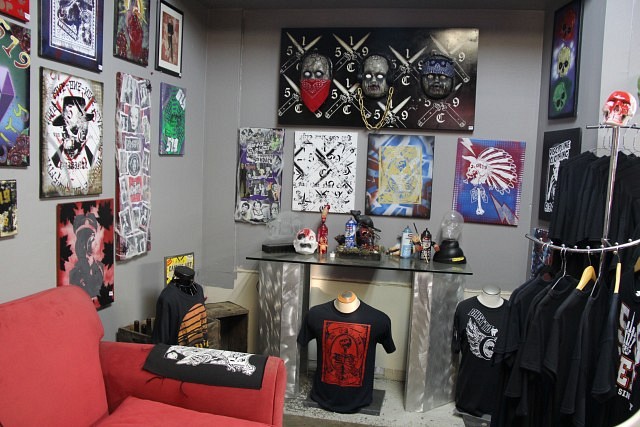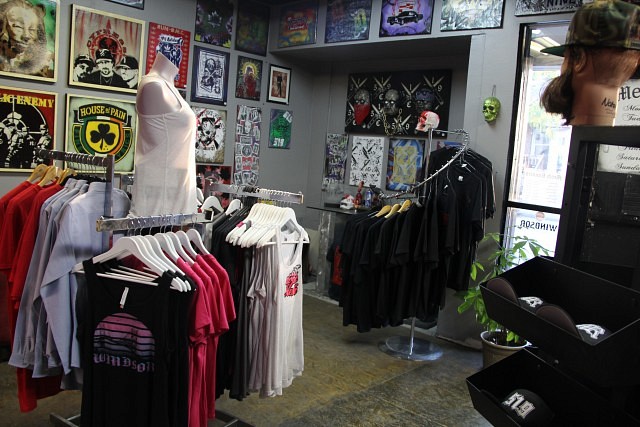 Shane, who was living in London at the time, was in talks with Joe about starting their own clothing lines and printing their own stuff instead of going through another company. The dream came true and Shane returned to Windsor to pursue it.
Joe explains that Shane had worked in screen printing shops in the past, and taught him how to do it and what the process entailed. He laughs explaining "we'd eat shawarmas and make t-shirts."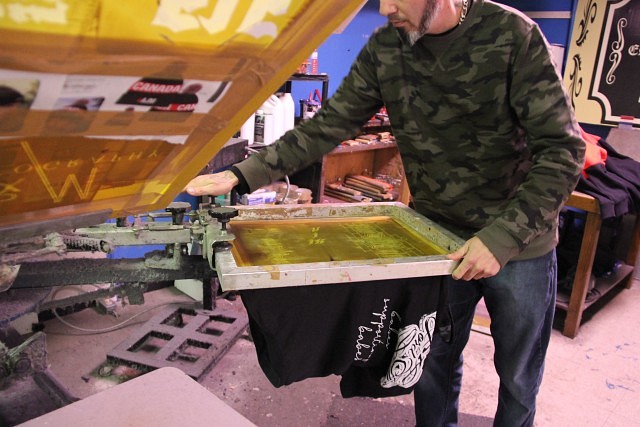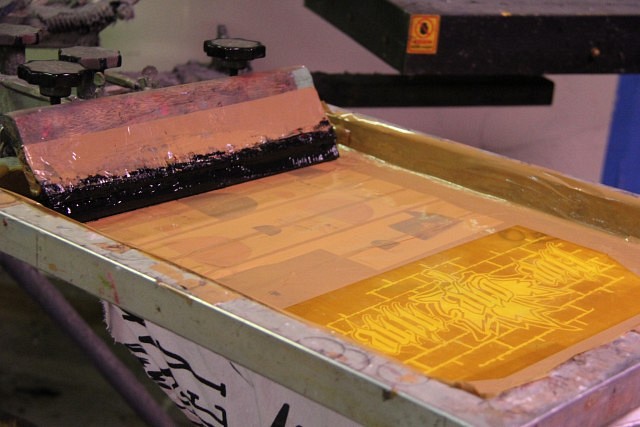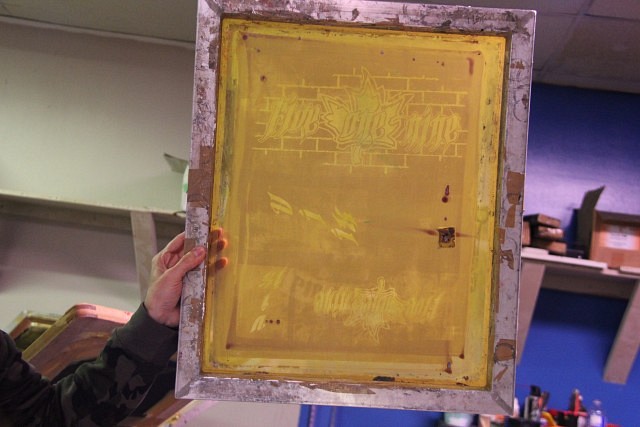 "I always did art in high school and had jobs in print screening places and now here we are," Shane explains. "I always wanted to do my own stuff; my own designs. That's what we talked about, that it would be nicer to have our own equipment to do it all."
"We started off at my house with a little screen printer," Joe recalls. "From then to now, we have done everything organically."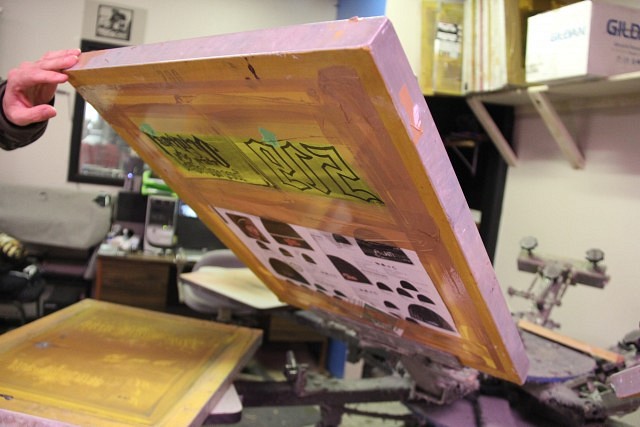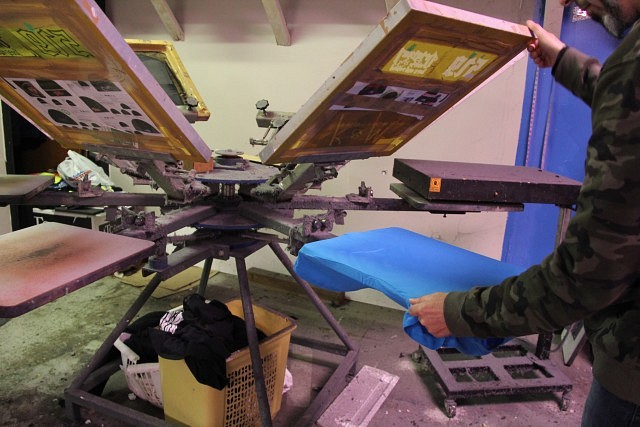 "The first couple of years it was just me and then Joe would come in at night after work. He recently made the jump to just work here and quit at his other job just before we moved to this location," Shane explains "It was the best decision of my life, work-wise," Joe explains.
Since the move, the group has been enjoying having their own retail front, and having space to showcase their own art as well as the apparel. The Ford City area has also been very enjoyable and welcoming they note, saying they have loved being part of the festivals in the area. "The locals here are great," Joe explains. "They've accepted us here right away and offer us help. It's just a good vibe; a real community feel."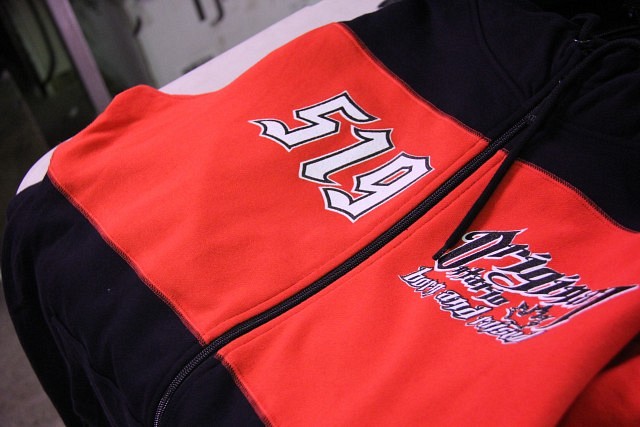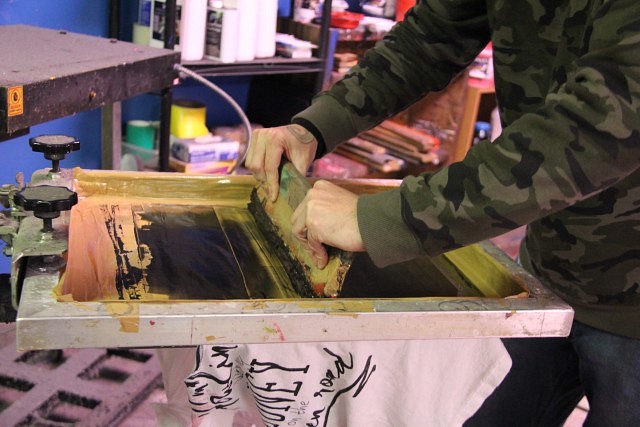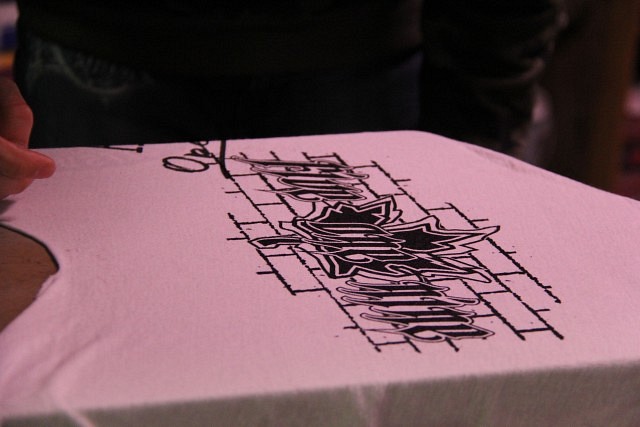 Joe also explains how they met other partner Jeff over the years when they played in bands, because he had his own clothing line called 'Discipline'. "He would tour with like Vans Warped Tour and that kind of stuff, so he had a good feel for the merchandise. About a year ago he joined with us, but he's been doing Discipline since the early 2000s."
All three co-owners of the shop design shirts and other apparel pieces. "We're all creative individuals," Shane explains. "It's a creative hub here."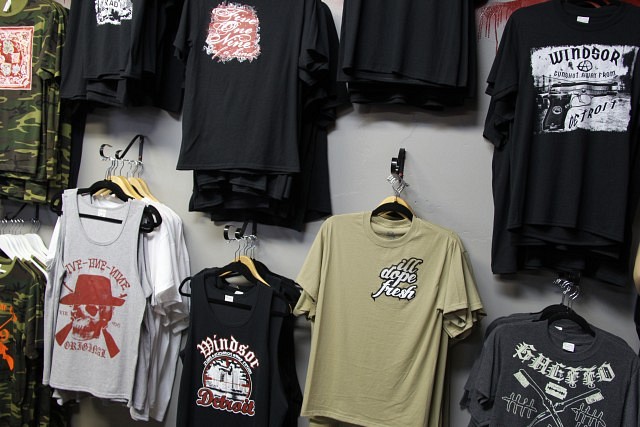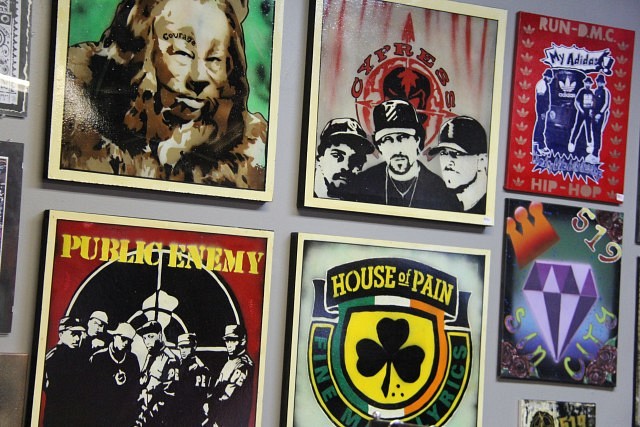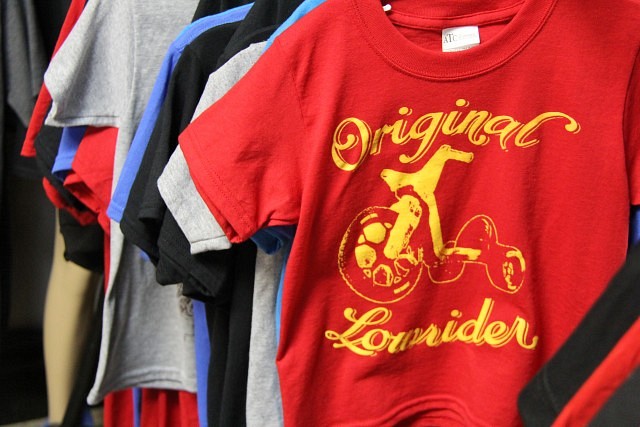 "One of us has an idea and it just grows from there," Joe continues.
Aside from loving their new store front and area, Shane explains the best part of their Merch Runners journey has been able to "do our own stuff." Joe explains that that was always the goal: "Our own designs, our own store front, our own clothes, our own art pieces." They agree that creative freedom has been the best part of the business.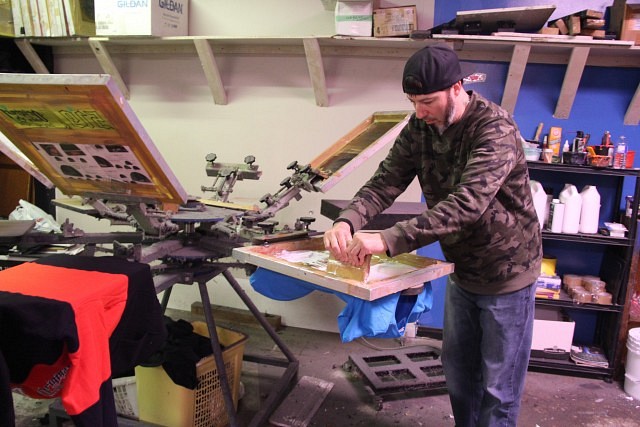 "It's nice to just come in to get creative and do what you want, put it on a shirt, post it online and get responses on it," Joe explains. "We try to do a lot of local stuff that represents people from here."
"We do some stuff that's like a throwback to Windsor's past, we did a prohibition line about four years ago and it's still selling," Shane goes on.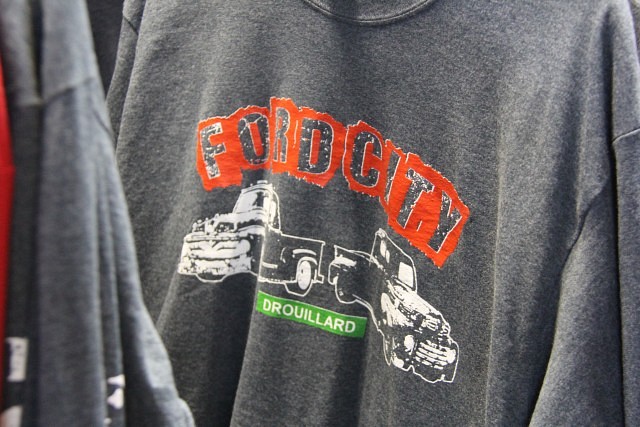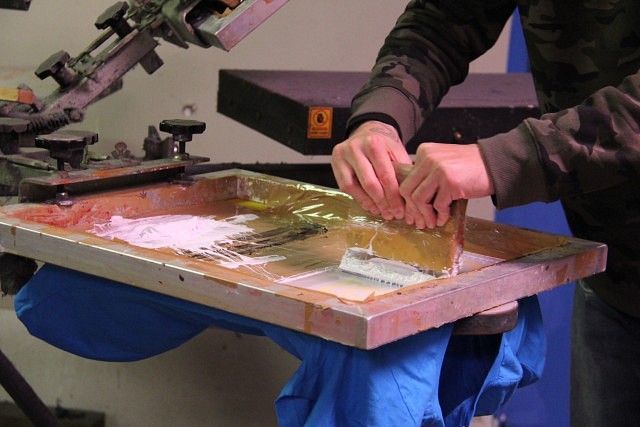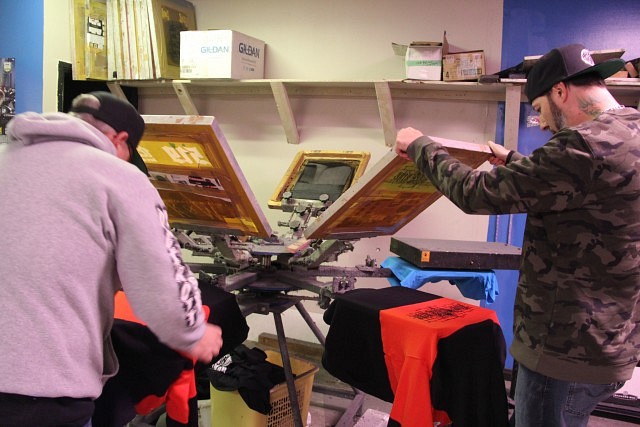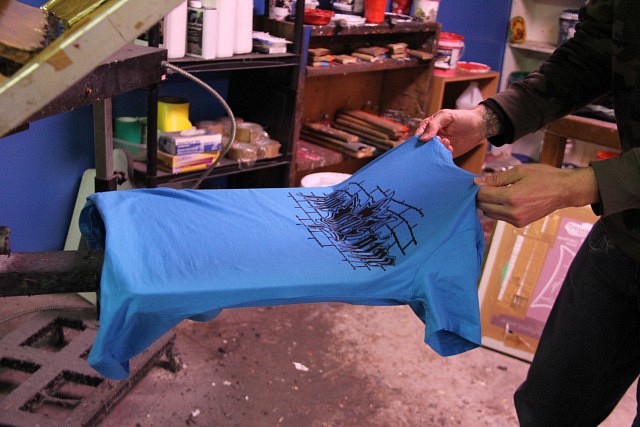 The team has now started finding other avenues to devote their creativity to, having had their first art show experience in April. They are looking forward to doing a fashion show in 2019.
In terms of the process of the work, Shane explains it simply as taking the design that the customer wants (when ordering a custom order), taking a vectorized image in Adobe Illustrator or Photoshop and having it printed on film. From the film it is exposed to a screen with ultra violet lights, getting rinsed out from there and set up on a press.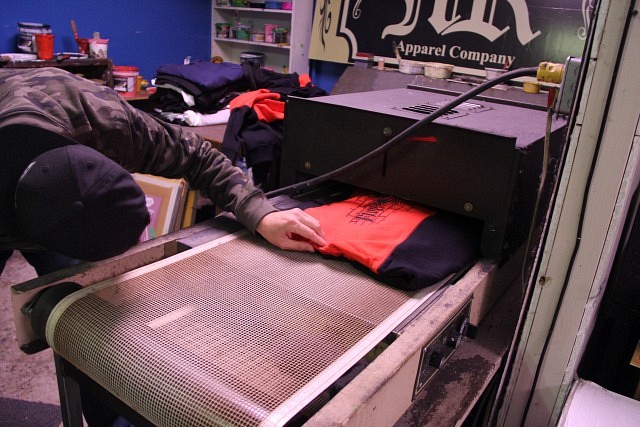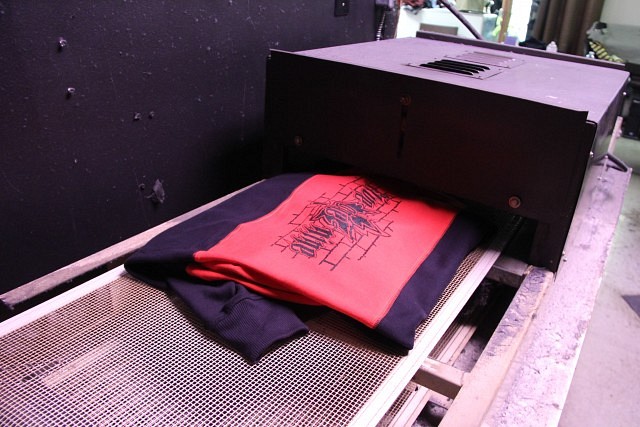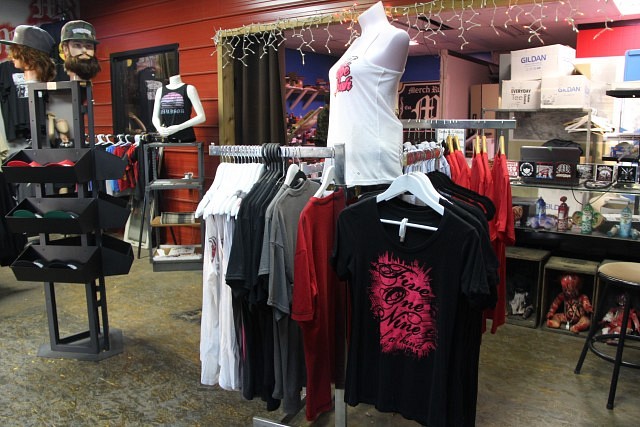 "I was ready to quit this trade before we started Merch Runners," Shane explains. "This place allowing us to do our own thing brought it back to life to me."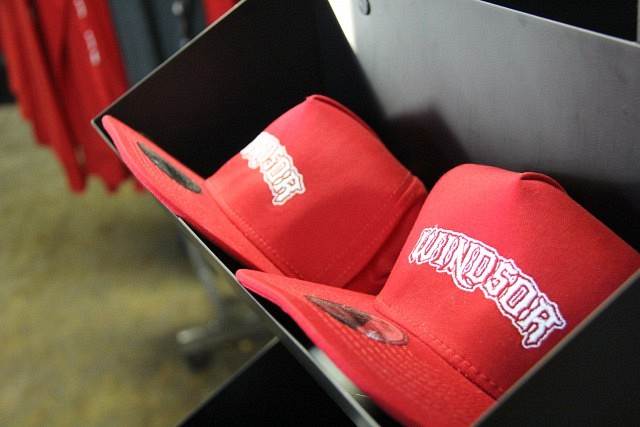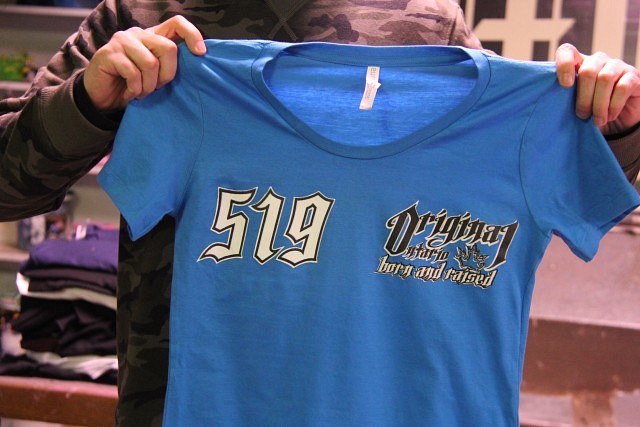 The shop features the ability to make a custom run of apparel at a minimum run of 12 items. There are a variety of screen-printed and creatively made items in the store front, including tank-tops, t-shirts, long sleeve shirts, sweaters, pull over hoodies and zip-ups, jeans, sweat pants, as well as hats. The prices range from $20 to $60, with unique art work ranging from $20 to $300.
Merch Runners is located at 1086 Drouillard Road and is open 9AM to 5PM Monday to Friday and 10AM to 2PM on Saturday. Learn more about Merch Runners and get a more in depth look at their work on their Facebook page here.