Bridge House Tavern Could Meet The Wrecking Ball
Monday September 12th, 2016
Posted at 10:00am
Hello time traveller!!

This article is 1786 days old.

The information listed below is likely outdated and has been preserved for archival purposes.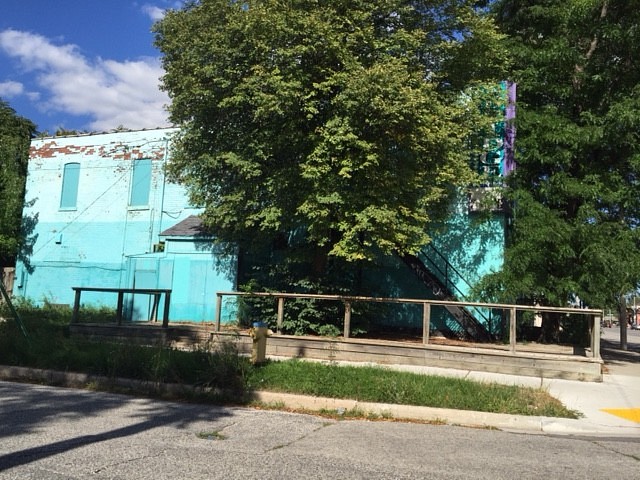 The Bridge House, a once popular west side bar, could see the wrecking ball soon.
According to city administration, the property taxes are in arrears of $372,840 and the property itself has fallen into a state of disrepair.
The building department has had to arrange to secure the building on 4 occasions: once in 2009, once in 2014, once in 2015 and again this year. The building department has also issued an order to repair, which they say remains unresolved.
According to a city report, the building's exterior shows clear signs of neglect with missing pieces of brick veneer, damaged and missing windows. There are missing bricks, mortar and supports throughout the exterior walls and significant water damage along the top 1/3 of the building. The flat roof shows signs of water damage, and there are clear signs of water infiltration on the second level.
In addition, neither the forced-air gas furnace nor the hot water boiler for the radiator system is in working condition. The plumbing is a mix of modern and old with numerous visible signs of defect and/or leaks, and the electrical is out of date.
On May 4th, 2016, the tax division proceeded with the sale of the property for tax arrears, but due to the amount of taxes outstanding, there were no bids.
This now leaves the city with four options to choose from, which are to re-advertise the property for sale a second time, write-off the property taxes outstanding as uncollectible and cancel the tax arrears registration, cancel the current tax registration lien and begin the process over, or the one city administration is recommending, which is to vest the property in the name of the city.
In doing so however the city would become responsible for the building standard issues and maintenance.
City administration's report says that preliminary internal assessment of the property value would confirm that there is little to no value to the building as is. While short-term precautionary measures could be put into place, there would be no additional value added to the overall site and a risk that potentially the site would be worth less.
Therefore they are recommending the building be torn down and the land cleared and then placed up for sale. The total cost to clear the site is estimated at $70,000.
A preliminary estimate of the land value as vacant is between $45,000 to $50,000 which, at a minimum, would likely cover a portion of the cost associated with the demolition.
The issue goes to council on Monday, September 19th for a final decision.