Headed To The U.S.A. For Black Friday Shopping? Come Prepared
Wednesday November 25th, 2015, 9:24pm
Hello time traveller!!
This article is 2673 days old.
The information listed below is likely outdated and has been preserved for archival purposes.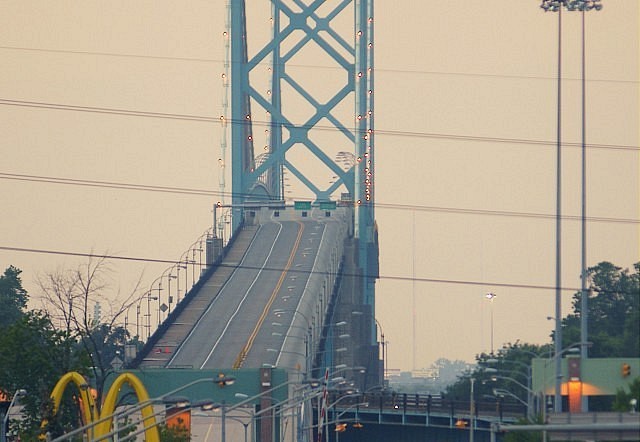 If you're planning to cross the border for Black Friday shopping, come prepared, say border officials.
The Canada Border Services Agency, U.S. Customs and Border Protection and Detroit-Windsor Tunnel Corporation have joined efforts to remind travellers of document requirements to travel into both countries and provide these travel tips:
U.S. bound
Check U.S bound border wait times
Prepare for the inspection process before arriving at the inspection booth. Have your WHTI (Western Hemisphere Travel Initiative) or RFID (Radio Frequency Identification) enabled documents in hand. For a list of appropriate identification: www.GetYouHome.gov.
Follow @CBPGreatLakes on Twitter.
When travelling into the United States, travellers are encouraged to visit the "Know Before You Go" section of the CBP Web site. To avoid fines and penalties associated with the importation of restricted or prohibited items become educated prior to travelling; this includes agriculture products. Please visit http://www.cbp.gov/travel.
For more information on what to expect at a port of entry, document requirements, and prohibited or restricted items, travellers can visit www.GetYouHome.gov
Personal importations of fireworks are prohibited.
Returning to Canada

For information on bringing purchases of any kind into Canada, consult I Declare.
Have appropriate identification available — see Canadian entry requirements for returning Canadians and visitors to Canada.
Check Canada-bound border wait times by one of the following three ways:
Visitors to Canada should be aware of the requirements to import a firearm into Canada. Many weapons are considered prohibited and are therefore not allowed into Canada. All travellers must declare any firearms and weapons in their possession when they enter Canada. Anyone who does not declare them upon arrival can face prosecution and the firearms, and the vehicle used to carry them, may be seized.
For even more travel information, visit the CBSA's Travel Tips page.
Cross-border travel tips
Cross-border travellers are encouraged to participate in the NEXUS program. NEXUS allows pre-screened, low-risk travellers to proceed with little or no delay into the United States and Canada. Application forms can be downloaded or you can apply online at the CBSA NEXUS web site or USCBP NEXUS. Additionally, NEXUS information is available toll-free at 1-866-NEXUS 26 (1-866-639-8726).
Check crossing times and camera views at www.dwtunnel.com.
If travelling with children less than 16 years of age who are not part of your immediate family, obtain and carry a parental note of permission regarding cross-border travel. The note should include each child's parental contact information and telephone numbers.
Other than essential luggage or vacation supplies, empty your trunk before the trip. Additional belongings in your car may add time to your crossing, as border officers may perform a visual inspection of the belongings in your car.
Turn off radios and cell phones when approaching the inspection booths and speaking with officers.
Remember to roll down the driver and rear passenger windows, remove sunglasses, and make eye contact with border officers.
Be sure to declare all goods acquired while out of the country including fruits, vegetables, plants and plant products, animals, birds, eggs, meat and meat products, as well as items acquired for personal use.
Be patient. Approach inspection booths slowly and follow signage instructions.
Do not drive under the influence of drugs or alcohol.
Content Continues Below Local Sponsor Message
Content Continues Below Local Sponsor Message
Content Continues Below Local Sponsor Message