Local Businesses Help LaSalle Man Survive Life After Brain Cancer
Tuesday February 4th, 2014
Posted at 2:00pm
Hello time traveller!!

This article is 1934 days old.

The information listed below is likely outdated and has been preserved for archival purposes.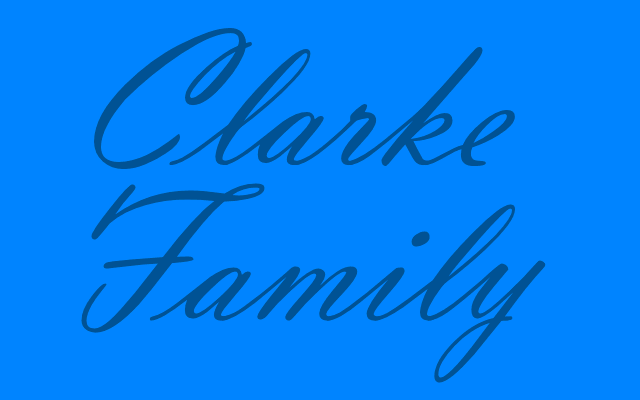 A prime example of a community looking out for one another recently played out in LaSalle, when Bob Price received a phone call from Jackie Pignanelli, an Occupational Therapist who was working with a family in desperate need of help.
In July 2013, Ron and Stephanie Clarke received devastating news. Ron was diagnosed with a brain tumour. The couple, who have been together since 2001 and have three beautiful children, braced themselves for the long road ahead. As a celebration of their love, the couple decided to get married at Windsor Regional Hospital this past November, days before Ron underwent his third life-prolonging surgery.
Ron's surgery was a success and he was sent home to recover. Having quit her job to care for Ron and their three children, Stephanie was unsure how she would come up with the funds to make their home wheel chair accessible for Ron.
That's when Bob Price decided to get involved. After inspecting the bathroom he soon realized it not only needed to be remodeled to accommodate Ron's new wheelchair but it also needed a full overhaul due to mould and dry-rot. It would be a costly renovation but Bob was confident that he could rely on the support of a few local businesses and community partners.
It wasn't long before Bob had a whole team assembled who offered to donate their time, services and supplies to help. Supreme Restoration removed the mould and executed the demolition. AM Roofing and Company did the structural repairs to the crawlspace and floor system, Fahrhall Home Comfort
Specialists repaired and updated all the plumbing and fixtures, Rose City Tile donated the tile, Colautti Flooring donated the linoleum flooring, Barry & Rick Prieur did the rebuild of the bathroom and added the finishing touches while Bob Price took a week off from work to help out where needed and a group of LaSalle mothers and high school students took care of cleaning up after construction.
To keep the family comfortable throughout the construction, Mary Lambros from Integrite Group Inc. donated a home for the family to relocate to during the two-week process. And, since Ron was recovering from his operation and bedridden at the time, Maxim Medical donated the equipment
required to move him while Jason Rivard from PTS Patient Transport Service provided the transport.
Throughout the process, it became very clear that the family's old front door would also need replacing. That's when Great Lakes Windows and Doors got involved and provided and installed a custom steel front door.
In total over 182 working hours were donated.
All materials such as drywall, fixtures, paint and lumber were purchased from Home Hardware in Amherstburg and lunches were provided by Romas in LaSalle.
Many donations were made by associations such as the LaSalle Fire Association, LaSalle Police Association, Remax Social Committee and the Essex County Reality Board along with many local residents who made personal contributions.
Bob said when asked about the project "Thanks to the overwhelming response from these local businesses, associations and personal contributors, Ron will be able to shower in the comfort of his own home and the Clarke family will be able to live more comfortably during this time of healing."
Guest article by Rebecca Abray