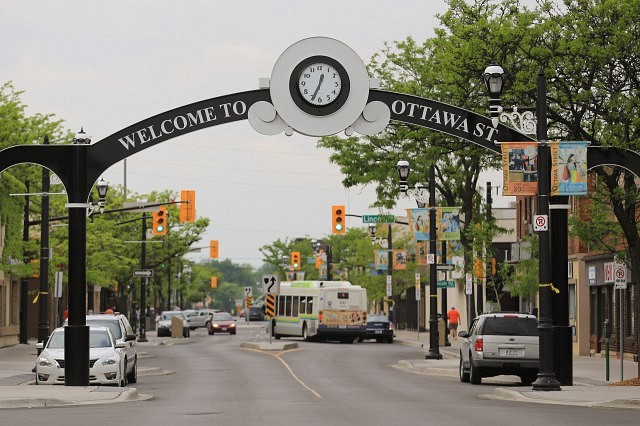 The long standing arch over Ottawa Street has a new look.
Earlier this month clocks were attached to each side of the arch, finishing off a project that started last summer when the arch was given a fresh coat of paint.
This weekend Ottawa Street celebrates their grand reopening, and will be showing off their new look.