Local Expert Blog: Elevate Your Outdoor Event With Quality Bathroom Facilities
Friday August 4th, 2023, 1:52pm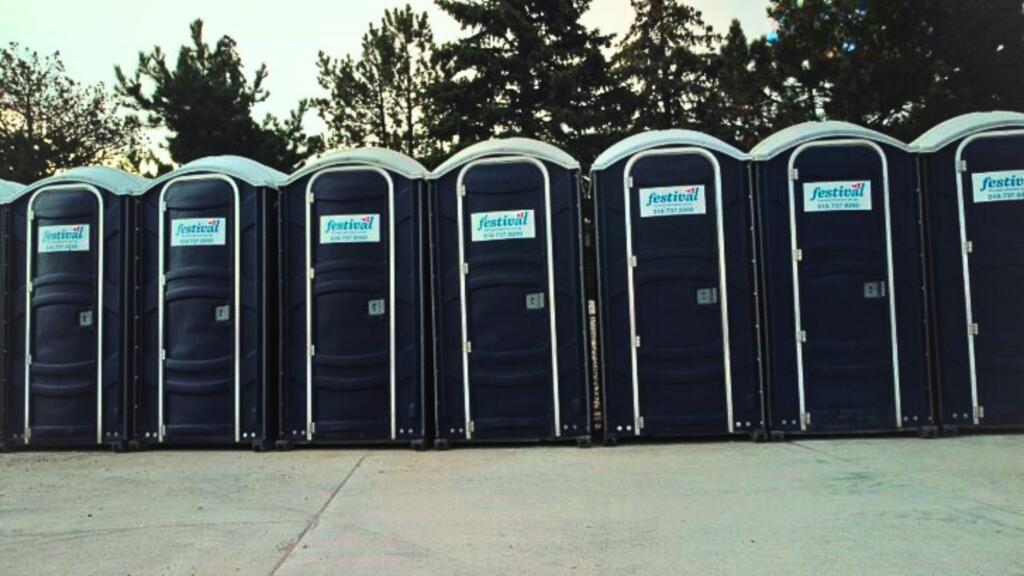 Outdoor events bring a sense of excitement, community, and celebration.  Whether it's a music festival, corporate gathering, wedding, or a local fair, hosting an event outdoors can create unforgettable memories. However, amidst all the fun, there is one crucial aspect that can make or break the experience for attendees – proper bathroom facilities.  Here are a few reasons never to underestimate the significance of this often-overlooked part of planning, ensuring a seamless, compliant outdoor event.
Enhance the Guest Experience
Imagine attending a fantastic outdoor event, only to find inadequate and unsanitary restroom facilities. Such an experience can dampen the spirits of even the most enthusiastic attendees. Providing clean and well-maintained portable toilets and handwash stations demonstrates that event organizers prioritize their guests' comfort and well-being.
Prioritize Hygiene, Health & Safety
In any gathering, maintaining proper hygiene is essential to ensure the health and safety of attendees. Inadequate restroom facilities can lead to unhygienic conditions, contributing to the spread of germs and illnesses, not to mention the undeniable "gross factor" when proper facilities are not in place.  Handwash stations offer running water and soap, promoting thorough hand washing not only at the bathroom areas, but also in any areas where food preparation will be taking place.  Hand sanitizer should be available in all portable toilets and extra cleanings & services should be scheduled as recommended based on the number of guests expected and length of your event.  Be sure to discuss this at the time of booking.
Ensure Convenience & Accessibility
Accessibility is key when hosting outdoor events. Guests should have easy access to restroom facilities to avoid long lines and unnecessary waiting times. Strategically place portable toilets and handwash stations throughout the event area to ensure everyone can easily find and use them.  Not only should the portable washroom areas be accessible in terms of location and placement, but it's also imperative to ensure accessibility for all guests, including, but not limited to, those who may use wheelchairs, walkers, etc.  Be sure to include wheelchair accessible portable toilets in your rental order allowing equal comfort for all guests.
Maintain Compliance with Local Health Regulations
When organizing outdoor events, complying with local regulations and health codes is non-negotiable. Ensure that you have enough portable toilets and handwash stations to meet all necessary standards, thus providing peace of mind and avoiding potential fines, or worse, having your event shut down. Working with a reputable rental company that has the experience and expertise required for planning events, guarantees a smooth and compliant event.
The significance of proper bathroom facilities at outdoor events cannot be overstated. At Festival Tent, we understand the importance of offering clean, accessible, and hygienic portable toilets and handwash stations to enhance guest experience and ensure the success of any outdoor gathering. By making this a priority, you can create a positive and memorable experience for attendees, leaving them with fond memories of a well-organized and enjoyable event.
Sponsored story by Festival Tent. Visit their Facebook, LinkedIn or website. Reach them by phone at 800-873-3977.
Content Continues Below Local Sponsor Message
Content Continues Below Local Sponsor Message
Content Continues Below Local Sponsor Message