Local Expert Blog: Taste The Season!
Friday July 14th, 2023, 9:59am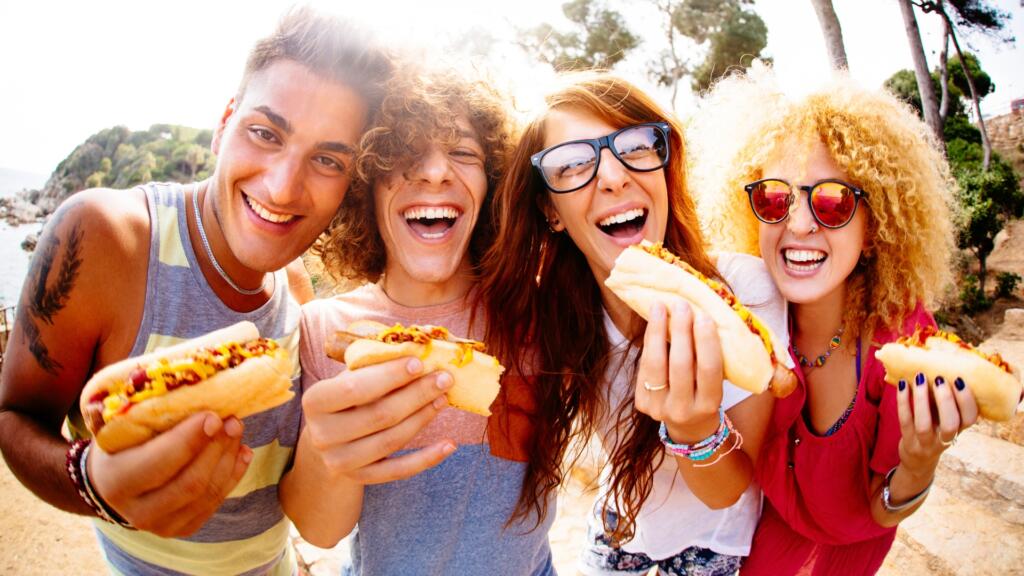 Summer is the season for celebrations and outdoor gatherings. Whether you're planning a birthday bash, a company picnic, or a neighborhood block party, one thing is certain – great food is a must! In this blog post, we'll explore some delicious and crowd-pleasing summer party food ideas that will take your event to the next level. And what better way to make these delectable treats than with the help of some top-notch rental items like the Snow Cone Machine, Candy Floss Machine, Popcorn Popper, and Hot Dog Steamer? Let's dive in and discover the perfect menu to tantalize your guests' taste buds!
Cool Down with Snow Cones
Beat the summer heat with refreshing and colorful snow cones. A snow cone machine is the perfect addition to your party. Offer a variety of flavors, such as cherry or blue raspberry. You can even create custom flavors by mixing different syrups. Guests of all ages will enjoy this icy treat, and it's a fun way to keep everyone cool and refreshed.
Sweeten the Party with Cotton Candy
No summer celebration is complete without the whimsical delight of cotton candy. Candy floss machines will transform ordinary sugar into fluffy, melt-in-your-mouth clouds of sweetness. Set up a cotton candy station where guests can watch the magic happen and choose from flavors like pink vanilla, blue raspberry and more. It's a nostalgic treat that will bring smiles to both young and old.
Pop Up Some Fun with Popcorn
The unmistakable aroma of freshly popped popcorn is irresistible. A popcorn popper is a must-have for any summer party. Set up a popcorn bar with various toppings like butter, caramel, cheese, and even chocolate drizzle. Guests can customize their popcorn and enjoy the classic snack as they mingle and enjoy the festivities. It's a simple yet crowd-pleasing option that never fails to impress.
Cook Up Some Hot Dogs
When it comes to summer parties, hot dogs are a quintessential favorite.  If you don't feel like standing over a flaming grill, a hot dog steamer makes it easy to cook and serve juicy hot dogs to a hungry crowd. Offer an array of condiments and toppings like mustard, ketchup, relish, onions, and sauerkraut. Add a side of chips or coleslaw, and you've got a classic summer meal that will keep everyone satisfied.
As you plan your next summer party, don't forget to incorporate these delectable food ideas.  Food service rentals such as snow cone machines, candy floss machines, popcorn poppers, and hot dog steamers, will elevate your event and leave your guests with lasting memories. From the icy goodness of snow cones to the nostalgic charm of cotton candy and the irresistible aroma of freshly popped popcorn, these treats are sure to make your summer celebration a hit. So, fire up the steamer, chill the snow cone syrups, and get ready to indulge in the best summer party food ever!
Sponsored story by Festival Tent. Visit their Facebook, LinkedIn or website. Reach them by phone at 800-873-3977.
Content Continues Below Local Sponsor Message
Content Continues Below Local Sponsor Message
Content Continues Below Local Sponsor Message