Flicks & Fare Food Film Festival
Thursday August 4th, 2011
Posted at 3:15pm

Hello time traveller!!

This article is 2538 days old.

The information listed below is likely outdated and has been preserved for archival purposes.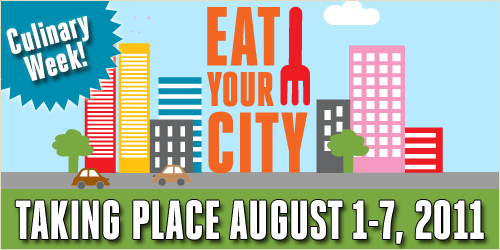 WindsorEats and the Windsor International Film Festival will be hosting 'Flicks & Fare' this  Saturday at the Capitol Theatre and Arts Centre.
Films will include a free screening of Ratatouille for families as well screenings of Grown in Detroit and Kings of Pastry. Demonstrations will take place between shows.
Tickets for Grown in Detroit and Kings of Pastry are $10.00 per film or $15.00 for both films.   Students are $6 .00 (valid student ID required).  Doors will open 30 minutes prior to first screening.
About the films:
Ratatouille – 2:00 pm
Remy is a young rat in the French countryside who arrives in Paris, only to find out that his cooking idol is dead. When he makes an unusual alliance with a restaurant's new garbage boy, the culinary and personal adventures begin despite Remy's family's skepticism and the rat-hating world of humans.
Grown in Detroit – 5:00 pm
Detroit has earned its notorious title as one of the most dangerous cities in the U.S. due to a struggling automotive industry, increasingly high unemployment, poverty, race issues, vacant houses, high crime rates and decreased public services. Places where houses, factories and schools were once thriving are left abandoned because only half of the city's original population remains. In the last fifty years, one of the wealthiest cities in America has transformed into one of the most economically and socially challenged.

Where residents once had major supermarkets and affordable, healthy dining, now liquor stores sell groceries from behind bullet-proof glass and fast food restaurants, are rampant. However, amidst all this negativity, where the press hangs on every story, the city and its residents have surprisingly emerged with their own solution. With the destruction of so many abandoned homes, nature has taken over and the city is 'greening' from within. Satellite images speak for themselves, more than one third of the city has become green again just as it was before the industrial era. This new landscape is creating opportunities and hope for the city and its residents. Land that was used for farming a century ago has again been cultivated, this time by the urban farmer. The urban farmer turns out, whether out of necessity or not, to have a right to exist. Vacant lots in the heart of the city are being returned to fertile land. Some harvest the crops for their own use, some share with the neighbors or community, while others sell their produce at the market. For instance the bee population, almost extinct in America, is flourishing in Detroit.

The extensive variety of native flowers on the vacant lots and the lack of pesticides make Detroit's unique environment perfect for a very pure honey production. In such an impoverished urban environment, it is refreshing to see such ingenuity. This is an image of the Unites States that is rarely shown. Grown in Detroit focuses on the urban gardening efforts managed by a public school of 300, mainly African-American, pregnant and parenting teenagers. In Detroit alone, there are annually more than 3,000 pregnant teenagers who drop out of high school. This school is one of three located in the United States. As part of the curriculum, the girls are taught agricultural skills on the school's own farm located behind the school building what used to be the playground. The young mothers, often still children themselves, are learning by farming to become more independent women and knowledgeable about the importance of nutritional foods. Many of them start out disliking the often physically hard work on the farm but this aversion disappears as they see their crops growing and being sold for profit. "Back to the roots", a simple yet effective solution for a city that has to start all over again and perhaps a lesson to be learned for the rest of the world.
King of Pastries – 7:00  pm
Imagine a scene never before witnessed: Sixteen French pastry chefs gathered in Lyon for three intense days of mixing, piping and sculpting everything from delicate chocolates to six-foot sugar sculptures in hopes of being declared by President Nicolas Sarkozy one of the best. This is the prestigious Meilleurs Ouvriers de France competition (Best Craftsmen in France). The blue, white and red striped collar worn on the jackets of the winners is more than the ultimate recognition for every pastry chef – it is a dream and an obsession.

The finalists, France's culinary elite, risk their reputations as well as sacrifice family and finances in pursuit of this lifelong distinction of excellence. Similar to the Olympics, the three-day contest takes place every four years and it requires that the chefs not only have extraordinary skill and nerves of steel, but also a lot of luck. Filmmakers D A Pennebaker and Chris Hegedus secured exclusive access to shoot this epic, never-before-filmed test of France's finest artisans. The film follows chef Jacquy Pfeiffer, cofounder of Chicago's French Pastry School, as he journeys back to his childhood home of Alsace to practice for the contest. Two other finalists are profiled in the film — chef Regis Lazard, who was competing for the second time (he dropped his sugar sculpture the first time), and chef Philippe Rigollot, from Maison Pic, France's only three-star restaurant owned by a woman.

During the grueling final competition, chefs work under constant scrutiny by master judges and the critical palates of some of the world's most renowned chefs evaluate their elaborate pastries. Finally, these pastry marathoners racing the clock must hand carry all their creations including their fragile sugar sculptures through a series of rooms to a final buffet area without shattering them. The film captures the high-stakes drama of the competition – passion, sacrifice, disappointment, and joy – in the quest to become one of the KINGS OF PASTRY.