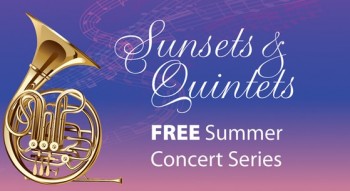 A summer series of free concerts in area parks continues this weened with two Windsor Symphony Orchestra concerts featuring the Woodwind and Brass Quintets.
This evening you can catch the event in LaSalle at Gil Maure Park. The concert starts at 7pm.
In Amherstburg, the concert starts at 7pm Saturday evening at the King's Navy Yard Park.
On Sunday, the Symphony will perform in the Odette Sculpture Garden at the foot of Askin Avenue, starting at 7pm.