Open Call To Artists Issued For Pathway To Potential's "Share Your Story" Campaign
Tuesday August 29th, 2023, 7:45am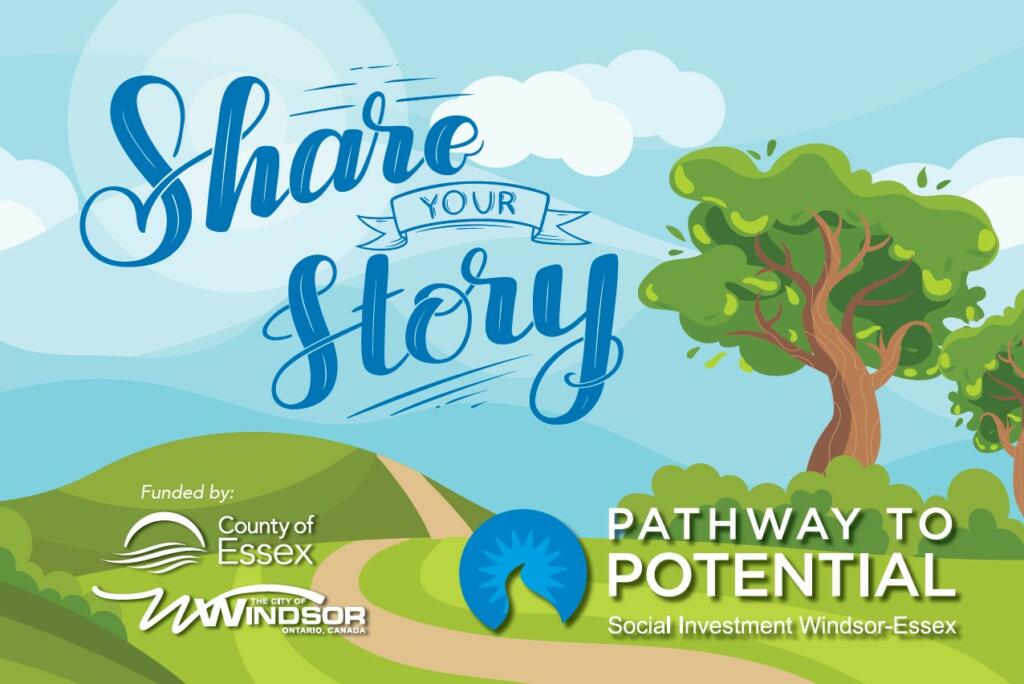 Pathway to Potential has issued an open call for artists to participate in a unique and inspiring project.
They are seeking creative individuals to submit proposals for an innovative display that will bring to life the stories and experiences that are being shared by Windsor-Essex residents through the "Share Your Story" postcard campaign.
Submissions for artwork will be accepted from August 28th, 2023, to September 15th, 2023, at 11:59pm. Interested artists are encouraged to submit proposals for a display that embrace the essence of the campaign while incorporating their unique artistic vision. The artwork should be two-dimensional and created using any medium, with a preferred size of 27 by 40 inches.
This initiative aims to celebrate the diverse narratives of individuals who have utilized P2P services and programs, showcasing the impactful support provided by P2P to the community. Artists will have the opportunity to translate these personal journeys into an artistic piece that will be displayed in prominent indoor public location(s).
The "Share Your Story" campaign involved the distribution of 2,000 postcards across Windsor-Essex County during the summer of 2023. These postcards have been filled with heartfelt stories and experiences of individuals who have benefited from P2P services. As the campaign wraps up in September, these narratives will be digitized, providing a wealth of inspiration for the commissioned artist.
Learn more online here.
Content Continues Below Local Sponsor Message
Content Continues Below Local Sponsor Message
Content Continues Below Local Sponsor Message