4 Must See Festivals This Summer
Saturday July 20th, 2019, 11:00am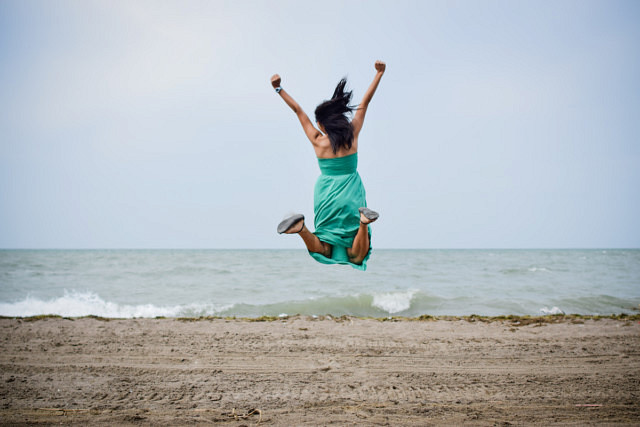 Summer has finally arrived and with it comes plenty of things to Discover in Canada's Southwest with fun-filled events, unique attractions, delicious bites and welcoming accommodations.
There is plenty to explore across Essex, Kingsville, Leamington, and oue EPIC Wine Country.  Join us for our featured events all summer long, and find yourself sipping on a glass of refreshing white or bold red wine at any of our 18 vineyards along our wine route, riding in one of the largest motorcycle rallies and participating in a weekend of festivities for the whole family or touring the majestic sails of the tall ships while also strolling the dock to enjoy the work of local artisans and restaurants.
July 27-28  in Essex along historic Route 50
Don't miss this year's festivities as Explore the Shore celebrates the 10th year of showcasing the Lake Erie North Shore.  As you travel down our historic Route 50 you can stop at participating locations for activities, foodie & wine samples, play some games and discover businesses including farmers, wineries, road side vegetable stands, restaurants, bed and breakfasts, outdoor recreation, artists, authors, and small business owners.
While you explore the businesses make sure you get your passport stamped along the – you can follow the map to each of the participating locations and collect stamps at every stop! Once you secure five stamps, deposit your card in one of the draw boxes and start again! Every entry will qualify you to win a unique prize!
August 2-4 in Leamington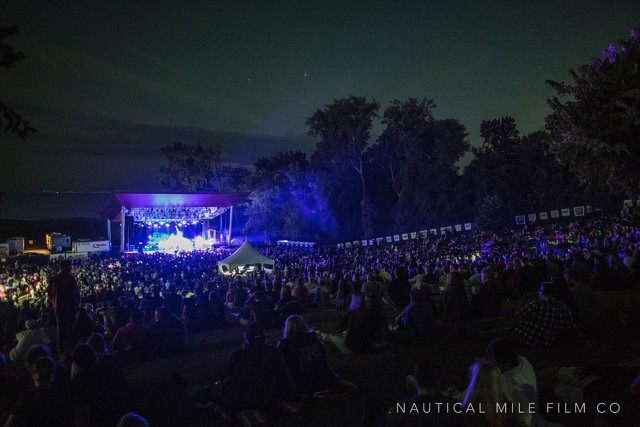 Have you ever seen over 1,000 two-wheeled riders come together to support their community?
Hogs for Hospice is a three day motorcycle rally at the most Southern tip of Canada – Leamington, Ontario – in proud support of the fundraising efforts of Erie Shores Health Foundation. The signature event, 'Tour the Tip', takes place Saturday morning bringing our riders to the Southern-most tip of mainland Canada!
Check out Seacliff Park and the waterfront for vendors, live entertainment (Vince Neil and Buckcherry on Friday, Chris Janson and Eric Ethridge on Saturday), bike games, motocross stunt show, custom bike show, bike games, axe throwing, craft beer & more!
August 11 at Colio Estate Winery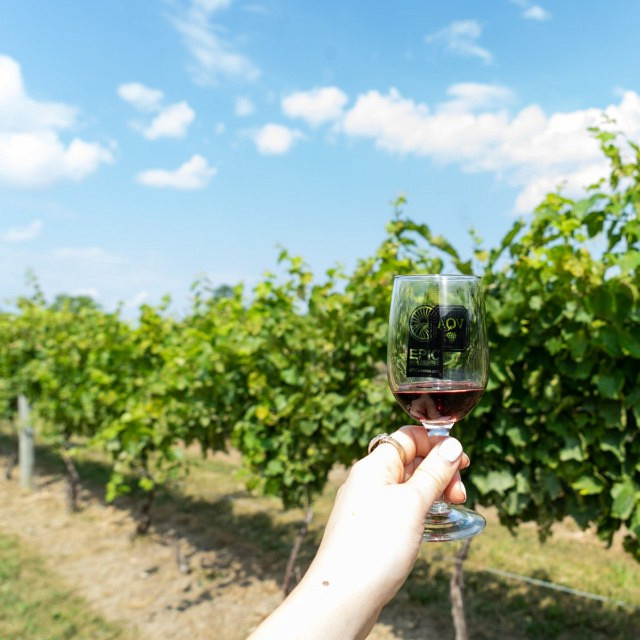 It's your chance to taste 11 of our EPIC Wineries at a memorable afternoon at our founding winery, Colio Estates, to celebrate the 25th Anniversary of our Vintage Tasting.  Located in the historic town of Harrow, Colio provides the backdrop for a delicious day of wine tastings and food pairings. You will experience a unique opportunity to taste your way through the wines from 12 local EPIC wineries learning how our taste of place in sunny Essex County really shines in our local wines.
Your ticket includes unlimited food and wine along with live entertainment and free wine seminars by Master Tasters and regional growers. Wow your friends at your next gathering with your newly acquired wine tasting skills and knowledge!
August 16-18 in Kingsville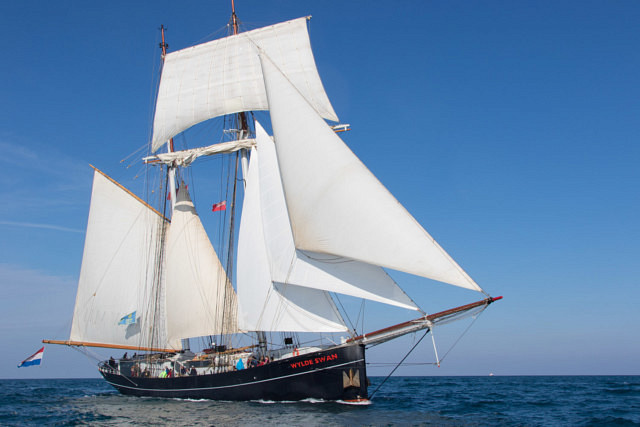 Take a stroll down the Kingsville dock and tour the ships, explore the art and vendor markets, savour local foods and libations, listen to amazing stories and entertainment, or join us for a voyage aboard the Empire Sandy.  The Port of Kingsville will play host to six tall ships including the Iconic Blue Nose II, Empire Sandy-one of the largest Canadian Tall Ships, the Cooke Islands Picton Castle, SVT Fair Jeanne, The HMCS Oriole, and a Canadian Coast Guard Ship.
Do not miss out on this unique opportunity to take in the sights of these majestic sails along the waterfront.  Tickets are required for tours and sailings.
As you can see, there is no shortage of fun scheduled for Windsor Essex Pelee Island over the next few months! You can check out details on these events and more at yqgsummer.ca.
Originally published on Wednesday July 17th, 2019 by Tourism Windsor Essex
To read more blogs from Tourism Windsor Essex click here.
Sponsored by Tourism Windsor Essex. For more details on Tourism Windsor Essex click their website, or visit them on Facebook, Twitter, or Instagram.
Content Continues Below Local Sponsor Message
Content Continues Below Local Sponsor Message
Content Continues Below Local Sponsor Message