Kingsville Mural Unveiled At Lakeside Park
Saturday June 24th, 2023, 3:55pm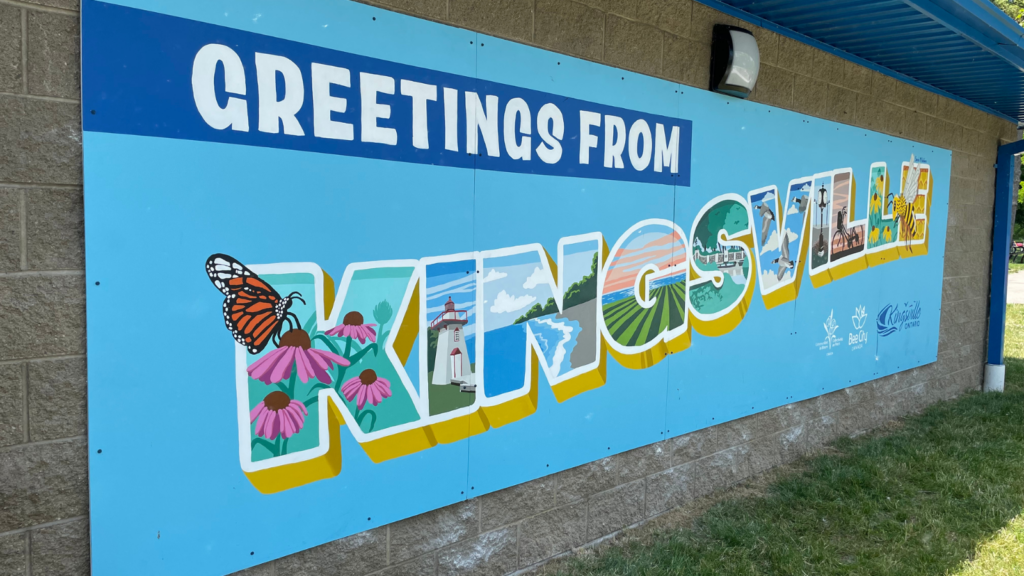 There is a new mural in Kingsville at Lakeside Park.
The mural is an initiative of the Communities in Bloom (CIB) Committee and features bright post-card style artwork that symbolizes various aspects of Kingsville's unique identity. There are nods to the Town's agricultural roots, its rich history with Jack Miner Migratory Bird Sanctuary, and Kingsville's recent Bee Friendly City status.
"There are a lot of great things about our community that we're super proud of, and this encompasses all of it,'" said Mayor Dennis Rogers at the unveiling ceremony.
The mural's artist, Sarah M. Robbins, said she wanted to show all the amazing aspects of Kingsville and the things you can do here, "but also the importance of the pollinators and our fauna and flora because it's our ecosystem that helps make Kingsville as beautiful as it really is."
Content Continues Below Local Sponsor Message
Content Continues Below Local Sponsor Message
Content Continues Below Local Sponsor Message