Celebrate National Coffee Day In Windsor Essex
Saturday September 26th, 2020, 11:00am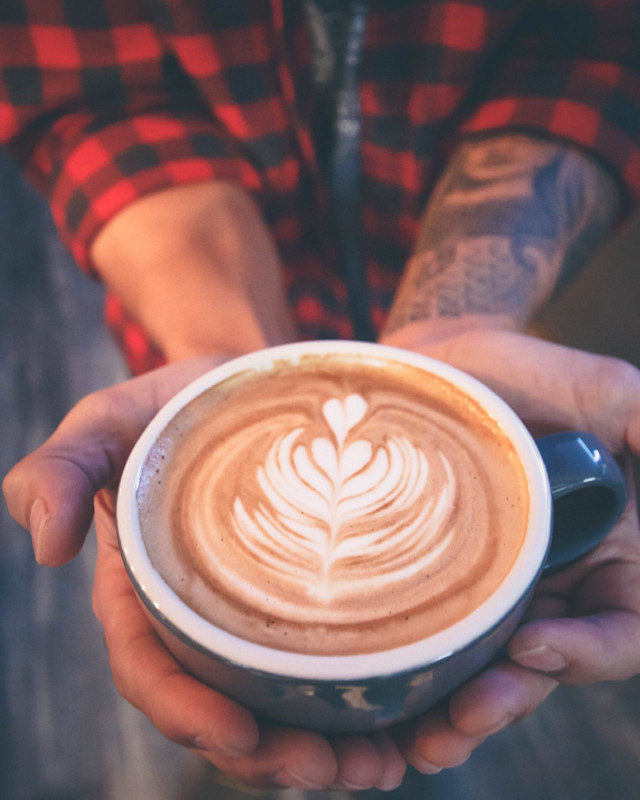 Mocha, Java, Espresso, Latte, Pour-over, French press.  No matter how you brew it or what you call it, make sure to celebrate National coffee day by visiting one of our Coffee Culture partners and raise a cup of your favourite brew!
Whether lingering over a steaming cup or taking one to go, on September 29th be sure to observe National Coffee Day with a visit to a local roaster or shop!  From the aroma to the taste, whether hot or cold coffee lovers cherish both the flavour and the boost of caffeinated energy that result from their daily cuppa' joe.
Coffee culture
From light roasts to bold espressos or even a cold brew, most of us are fuelled by the beautiful brewed elixir better known as coffee.  Here in Windsor Essex we are spoiled with an artisan coffee culture that would rival any big city.  With outstanding coffee and exceptional service you will feel right at home at some of our top quality cafes here in Windsor Essex.  For the less traditional, there are also options for you that go beyond the typical cup of Joe.
Anchor Coffee House is a locally owned and operated dream child of two coffee-lovers and foodies. Serving up coffee along made-from-scratch paninis, soups and delicious baked goods, you will certainly not be disappointed with a stop at Anchor.  Enjoy Anchor at home now by ordering them for catering or home delivery!
Ciao Caffe is a local coffee shop with a lot of style! Located in the heart of the city and offering up great tasting coffee and affordable prices, in addition to a great patio to sip all afternoon! Stop in for a visit and you will not be disappointed.
Green Bean Cafe is located steps from the University of Windsor's main campus and has been serving the community for over 10 years. Along with organic fair-trade coffee, they offer a selection of food and baked goods made fresh in-house every day, striving to create a menu to delight all tastes.
Based in what was once a kindergarten classroom, Olde School Deli & Café is serving up not only great brewed coffee but also a variety of soups, fresh salads, deli-style sandwiches made with local meats, baked goods, and traditional breakfasts, all in the comfort of a retro classroom setting.
What's Your Roast?
Try beans locally roasted by Red Lantern Coffee Co. and Chance Coffee where they have perfected recipes from all around the Globe including Peru and Columbia.  Restaurants and commercial establishments, Colonial Coffee has you covered! Your taste buds will thank you when you buy from a local roaster.
Inspired by those taking the path less traveled, theses misfits are fueled by passion & caffeine.  Chance is a micro roaster dedicated to sourcing and roasting the sweetest coffees.
Red Lantern Coffee Co. is a small batch coffee roaster located in Kingsville which operates with a goal of providing fresh, locally roasted coffee from around the world.  Red Lantern Coffee Co. roasts in small batches to provide fresh coffee and provides their beans to like-minded retailers and various markets.  Keep an eye out for their new Main Street location opening soon!
Commercial Roasters
Locally owned and operated Colonial Coffee Co. Ltd. is a coffee roasting facility. For more than 40 years, they have served the food service and vending industries with freshly roasted Arabica whole bean or ground coffees, blended and packaged to the demanding specifications of discerning customers.
Cold Brew Connoisseur
If you are a fan of cold brew, you are also in luck here in Windsor Essex at 30mL Coffee Co.  This specialty coffee is steeped in room-temperature water for an extended period of time and then the grounds are filtered out, resulting in a smoother and sweeter cup of coffee.
30mL Coffee Co. is a Cold Brew provider that delivers coffee in a delicious and unique form.  Keep an eye out for their line of cold brews, including fan favourite Peanut Butter Chocolate flavoured beverage.  You can find their cold brews inside local cafes, markets, bakeries and cross fit facilities across Windsor Essex.
From freshly roasted beans to an espresso topped with a beautiful crema, there is no shortage of ways to enjoy coffee culture here in Windsor Essex.  Explore our Coffee Culture and visit our coffee shops and cafes to indulge in the aromas and flavours that make Windsor Essex coffee so special!

For more on coffee culture in windsor essex, click here to explore.
Originally published by Tourism Windsor Essex on Wednesday September 23rd, 2020
To read more blogs from Tourism Windsor Essex click here.
Sponsored by Tourism Windsor Essex. For more details on Tourism Windsor Essex click their website, or visit them on Facebook, Twitter, or Instagram.
Content Continues Below Local Sponsor Message
Content Continues Below Local Sponsor Message
Content Continues Below Local Sponsor Message