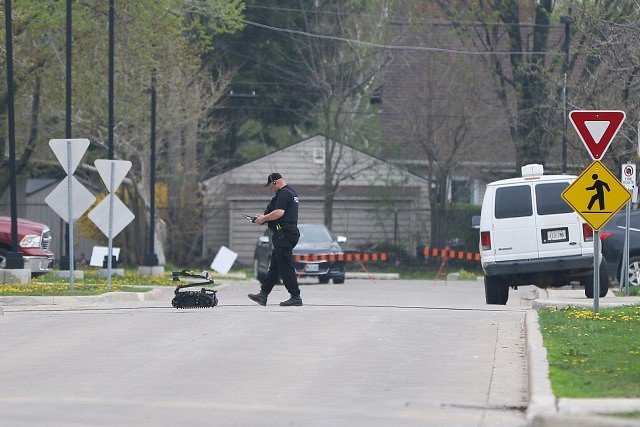 Windsor Police and St. Clair College conducted a training exercise this afternoon to prepare officers, first responders and college officials for a serious situation should the worst ever occur.
The Emergency Responder Training drill simulated a hostage situation at the Centre for Applied Health Sciences, and updates were posted to the front page of St. Clair's website to inform the public.
The event began at 11:43am with a tweet from St. Clair College advising students, staff and faculty to monitor for updates.
"The police are on campus investigating a serious incident at the Centre for Applied Health Sciences," read the first update. "Please do not come on campus and stay clear of the Health Sciences Building."
After the noon hour, several updates were posted to inform the public about the circumstances of the drill.
"There is a hostage situation in the Centre for Applied Health Sciences," the drill update read. "It has also been identified that there are two shooters in the building as well. Windsor Police SWAT Team are on site. Please stay away from the Centre for Applied Health Sciences. Staff and Students are asked to lock down in place or exit the building if it's safe to do so."
Windsor Police utilized their Emergency Services Unit and Bomb Disposal Unit and officers were placed strategically around the building for the duration of the training exercise. All roads and driveways nearby were blocked off during the drill.
The training wrapped up just after 2:30pm.