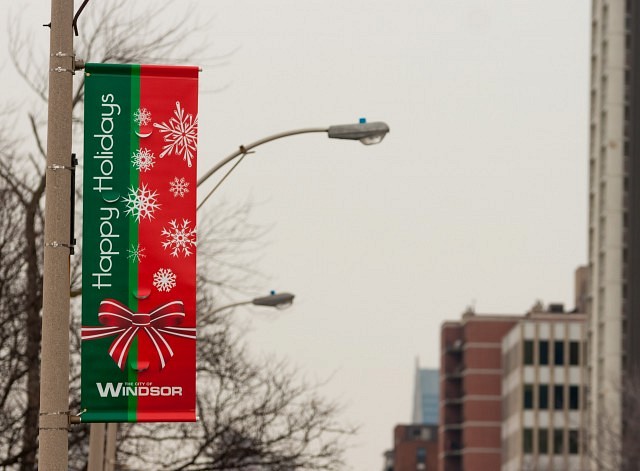 The City of Windsor has hung "Happy Holidays" banners in Downtown Windsor and across the city.
The banners were designed and shown to City Councillors back in October and were approved recently.
The City recently hung fifty Winter Classic banners along Riverside Drive and more than 200 holiday banners have been raised this week.