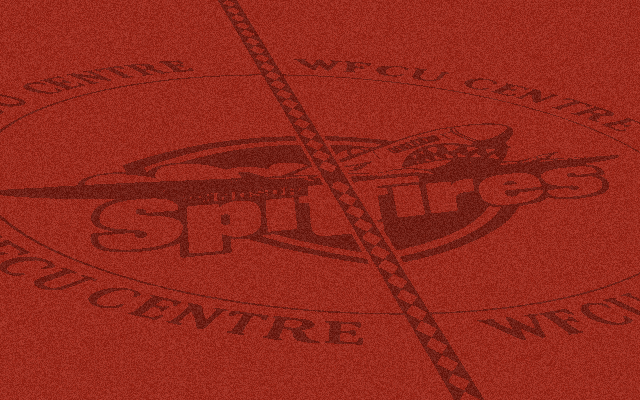 Following a quick start, the Spitfires toppled the Knights off their horses. An impressive first night as a Spitfire by newly acquired goaltender Alex Fotinos, and great teamwork led Windsor to victory. They defeated the tough London Knights 4-3 Saturday night at the WFCU Centre.
Contrary to previous games, Windsor was the team to get the early jump. The Spits were on handling the London Knights well. As a result, they were able to score the game's first goal. On a short 2-on-1 inside the London zone, Remy Giftopoulos passed to Josh Ho-Sang. The puck was slowed down by the defender before Ho-Sang could get a hold of it, but he was able to put it on his stick and push it past goalie Anthony Stolarz. A little over two minutes later, the Spits were back for another. Slater Koekkoek sent a wrist-shot toward the net. The puck rebounded to newcomer Cristiano DiGiacinto, and he swatted it out of the air and into the net. The goal was DiGiacinto's first Ontario Hockey League goal. With twenty minutes down, the Spitfires were up by a pair of goals.
In the second period, the Knights rallied a comeback – and it didn't take long. Under two minutes in, London got on the scoreboard. A wrap-around attempt was stopped by Fotinos, with the puck sliding to the blue line. Brady Austin fired a wrist-shot through a screen in front as the Knights got within a goal. Past the middle of the period, they scored again to tie the game at two. On a misfortunate incident that saw Brady Vail take a stick in the face, the play continued. From the point, the puck was shot and saved. The rebound, however, was picked up by Josh Anderson. As the end of the period neared, the Spits took the lead once more. A shot from the point bounced off the goalie and in front. DiGiacinto's effort was saved, but Ben Johnson put it over the downed goalie. After two periods, the Spitfires had a 3-2 lead over the Knights.
Twenty minutes remained in the game. Windsor was not about to sputter out of control. The Spits were determined to get the win. Their fourth goal did just that. Eric Diodati fired a soft wrist-shot – another one from the blue line – and the puck made its way between Stolarz' pads. Windsor, once more, grabbed a two-goal lead. London cut it close a little later when Anderson scored his second of the game. The goal wasn't enough though. The Spitfires hung on to fend off the defending OHL Champions 4-3 Saturday night.
While Windsor snapped a three-game losing streak, London extended its own to three.
The Spits are back on home ice on Thursday, October 24th against the Owen Sound Attack.