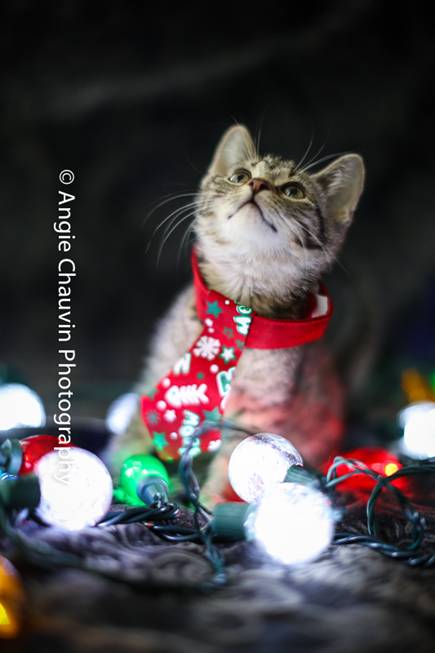 Written by the Windsor Humane Society:
The animals at the Humane Society are busy getting ready for the Holidays. This season, open your home to a new family friend by adopting a pet.

Photo courtesy of Angie Chauvin Photography.
Visit the Humane Society's website to find more information on how to adopt a pet!