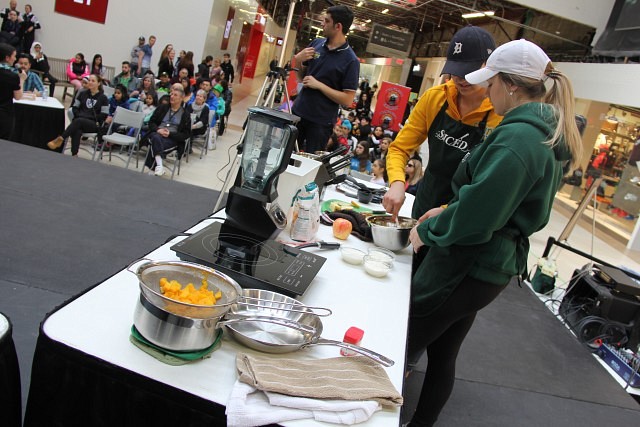 Crowds gathered at Devonshire Mall for the 2018 Sliced competition. The event, hosted annually by Windsor-Essex County Health Unit, filled the area in front of the Hudson's Bay Saturday afternoon.
Teams of athletes from the Windsor Express, Windsor Lancers, and St. Clair Saints battled it out, with the team from St. Clair winning.
The event is not only entertaining, but also educational as the audience is taught about good alternatives to dishes while watching dishes being made. There are also information booths set up to learn more about healthy eating.