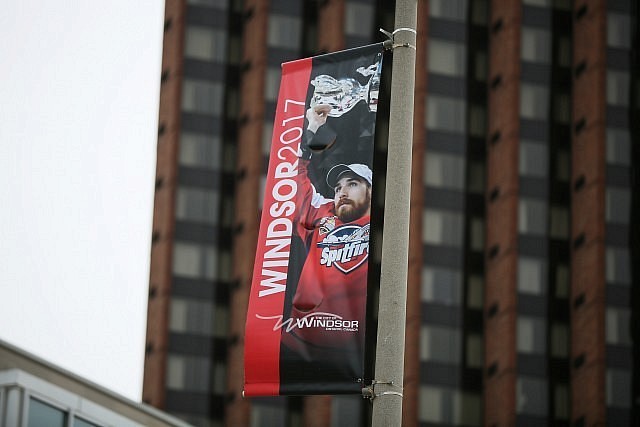 The City of Windsor is looking to sell the memorial cup banners that have been hung on street light poles for the past month.
They will be sold on a first come first served basis for $100 each.
You can email or call the Mayor's office at [email protected] or call 519-255-6315.
Banners are for pick up only beginning Monday, June 5th, 2017.