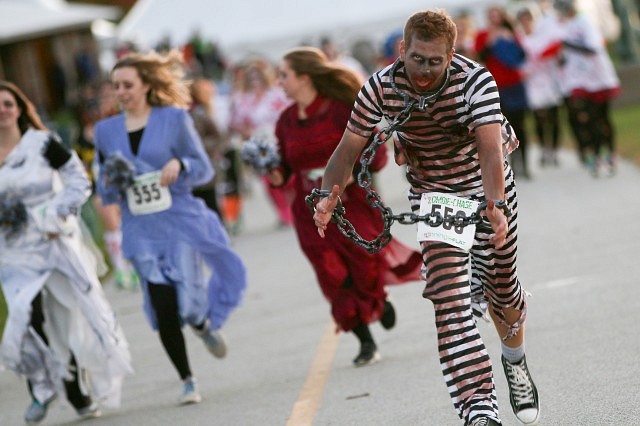 The zombie apocalypse began at sundown and three minutes later the undead took off running for fast food.
RunningFlat's second annual Zombie-Chase 5k run/walk/drag took participants from the foot of Askin Avenue to Downtown and back again on the Riverfront trail.
Finishers received a glow in the dark, female zombie medal.