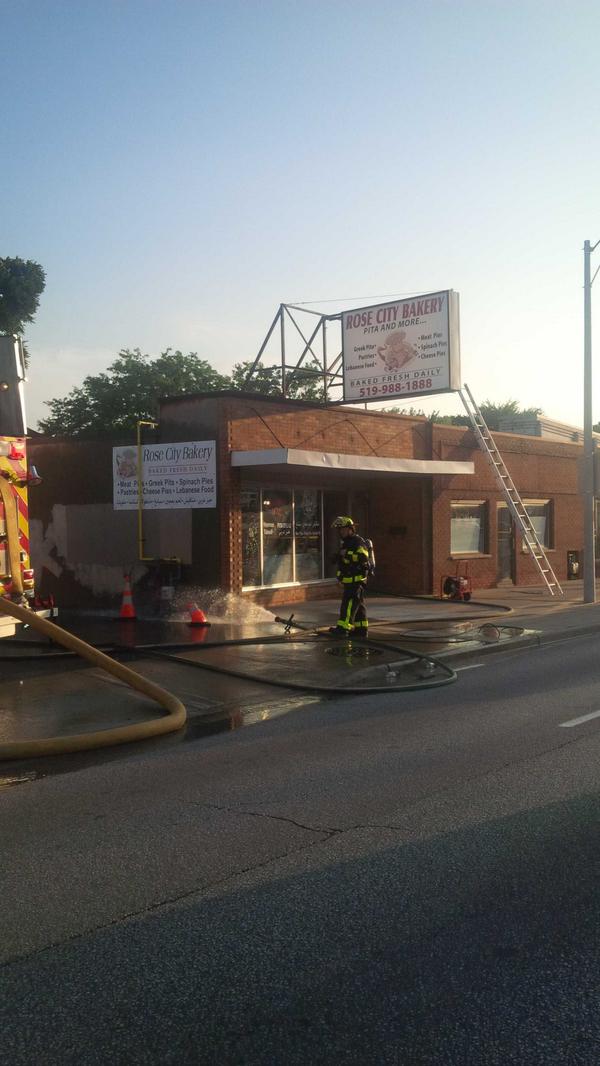 Windsor Fire crews are fighting what they call a stubborn fire in the 4600 block of Tecumseh Road East.
Crews were called to the building that houses Rose City Bakery around 7am and found heavy smoke coming from the building.
It took over an hour to bring it under control.  The investigation is ongoing.