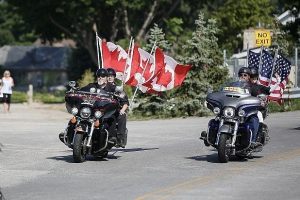 A 3 Day Motorcycle Rally to raise awareness & funds for the Erie Shores Hospice South Essex Campus as well as showcasing Leamington.
July 29th, 2022 to July 31st, 2022
This Rally will include vendors from across Southern Ontario, live entertainment, custom bike show, heritage bike show, custom car show, 2 day rodeo, as well as an organized registered ride showcasing the Essex County Area (Point Pelee National Park, Shoreline, Wineries, etc) .
General Admission is free.
Concert & Registered Ride have admission/registration fees.
Seacliff Park, Leamington