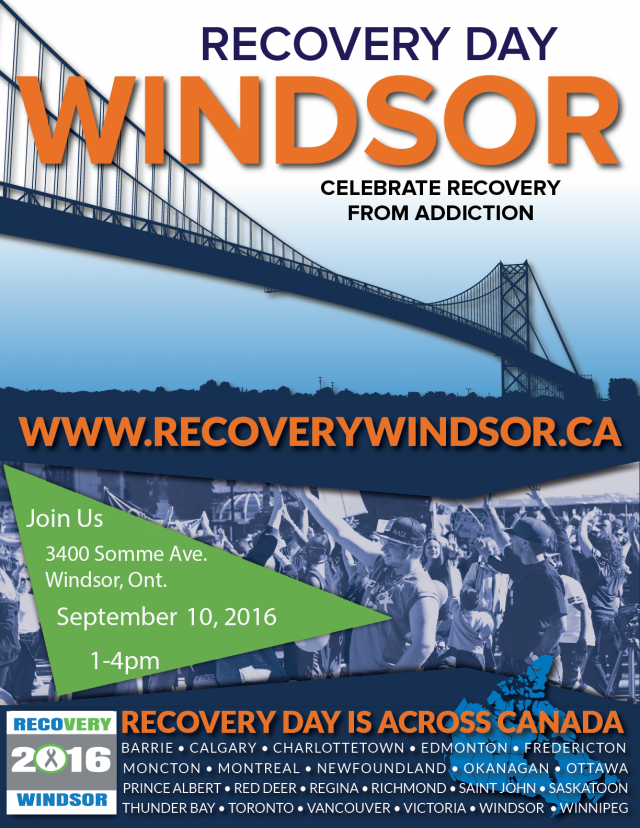 This September, citizens of the City of Windsor are gathering to build awareness, challenge societal stigma, and celebrate the role that recovery plays in improving the lives of individuals, families, and communities.
We, like you, know that recovery saves lives.
As a vital resource providing services that foster addiction recovery, we would like to thank you for your dedication and commitment to our community.
Recovery Day Windsor is an occasion to raise awareness and provide information about your organization to the general public. It is also an opportunity to stand alongside other service providers in support of recovery from addiction.
Recovery Day Windsor invites you to participate in the 3nd Annual Recovery Day Windsor.
The Community Fair will be held between 1:00 PM and 4:00 PM. 
It is an indoor/outdoor event. Full schedule of events and instructions to follow.
Location
Windsor Recovery Day
3400 Somme Avenue
Windsor, Ontario