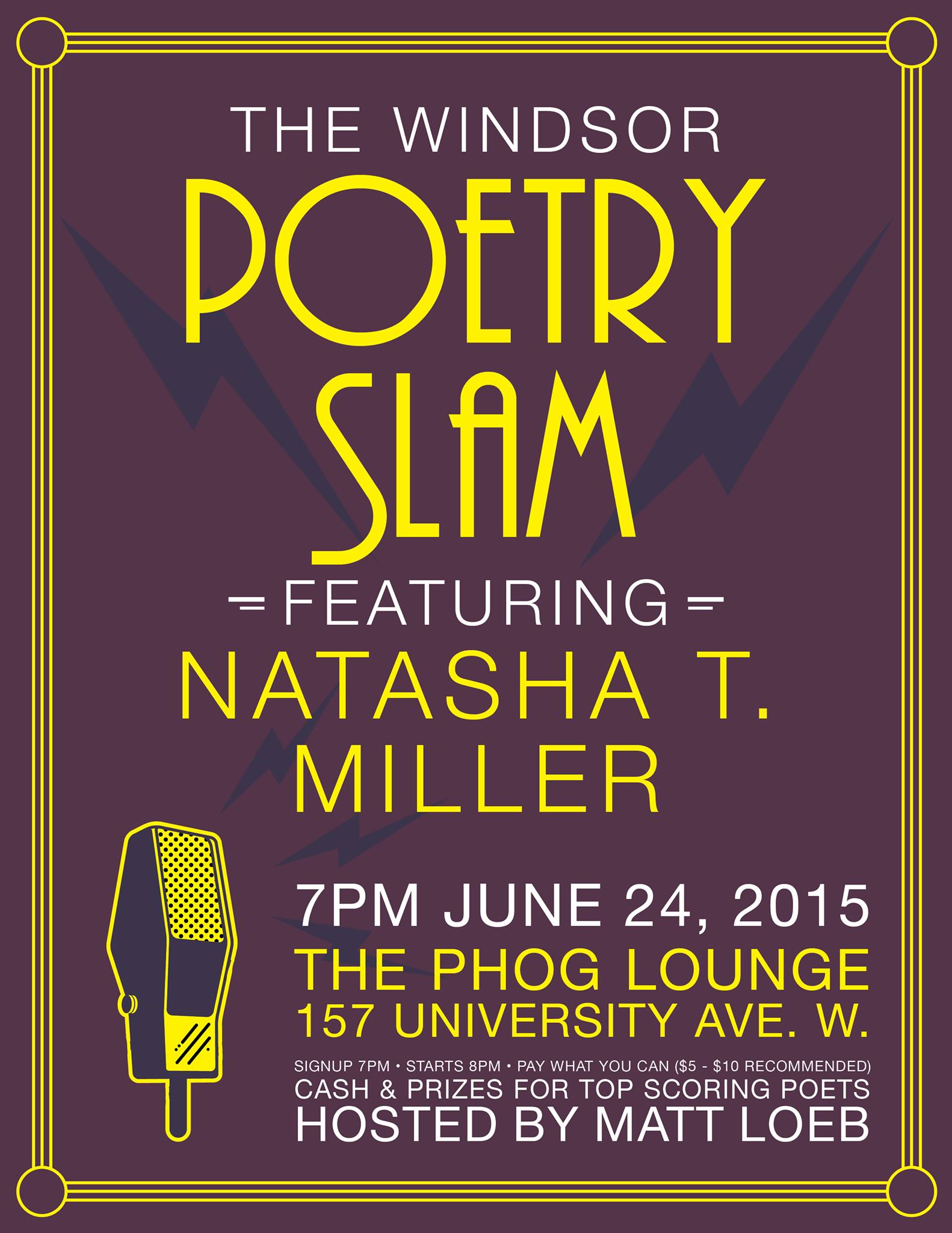 My name is Matt Loeb, I'm a Slam Poet from Vancouver and I have booked Phog Lounge on June 24th for the first Windsor Poetry Slam.
Who am I?
As I said, I'm Matt Loeb and I'm one of the top Slam Poets in Canada. I'm originally from Windsor but have been living out west for several years. I've competed in the Vancouver Poetry Slam regularly and placed highly in the Canadian individual Poetry Slam Championship as well representing the Wild Card team at last years Canadian Festival of Spoken Word. My experience on the national scene has been that Windsor is missing. There are teams formed from Poetry Slam across the country from Victoria to Halifax but Windsor has a unique voice and experience that is missing from this national dialogue, I'm coming back to Windsor with the goal of finding, financing and forming a team to compete at the Canadian Festival of Spoken Word in Saskatoon this October. This slam is the first step.
What is a Poetry Slam?
A Poetry Slam is a writing and performance competition where poets preform their own material without the aid of props, costumes, or musical accompaniment outside of sounds they can make with their own body. They are then scored by 5 judges picked randomly from the audience, the top and bottom scores are dropped and depending on the round format some poets advance to perform again to determine a winner who will get cash and prizes! There will also be featured poet Natasha T Miller, a Detroit based Poet considered one of the best in North America. She will be doing a 20 minute set to start the night off and is a charismatic unmissable performer.
The format I'll be using for the Slam is the standard model and one that The Vancouver Poetry Slam has used for over a decade now. I've hosted and performed there many times and it
The evening would unfold as follows
An hour before the show doors will open and people will be able to sign up for the poetry slam and open mic (three slots on the open mic, 12 on the poetry slam.)
-Host (me) does quick introduction about venue policies, gives a brief overview of the evening, last chance for poets to sign up for the slam.
Open mic
Feature set
Host announces the poets who will be performing/ does a random draw if there are more than 12 poets signed up
quick break (feature often has merch plus people can get food and drink)
Host introduces the judges.
A sacrificial poet is brought up to help calibrate the judges.
first round all 12 poets perform with a 3 minute time limit. scores are calculated and 5 poets move onto the second round. Score are cumulative.
second round 5 poets 3 min time limit.
Scores are calculated, a winner is announced, poets get prizes and money.
Thank you for Your time
Matt Loeb
Location
Phog Lounge
157 University Avenue West
Windsor, Ontario