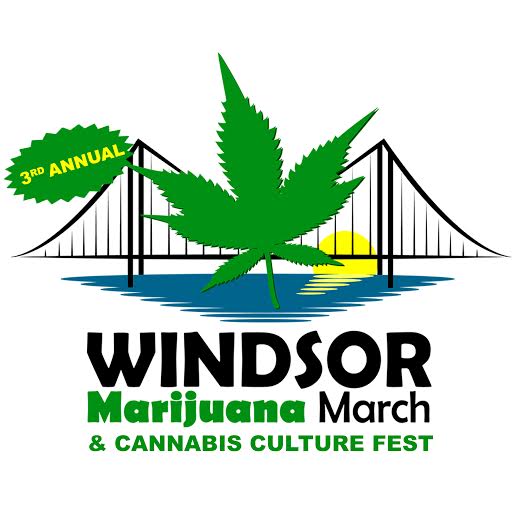 This is a big year for the Cannabis movement! Marijuana is going mainstream (heck its practically on the ballot) and to help keep that momentum going, the 3rd Annual Windsor Marijuana March and Cannabis Culture Fest is going to be bigger and better than ever!
Protest for the future, Celebrate the Present.
Featuring:
Live Music by
– Sound System
– Border Patrol
Food by Snackbar-B-Q
Trailer Park Boys prize giveaways
Poetry readings
The "Hot Box" Tent
Local Artists
Speaker's podium
A March through downtown Windsor at 4:20!
More, and more info to come!
Hosted by the hilarious Jon Peladeau of Windsor's own Comedy Quarry at Rockhead Pub.
Sponsored by Endless Heights CultureShop
Bring your signs, bring your energy and bring your best buds and we can reach Windsor's highest potential!
Rules and Regulations
1.Be respectful to the park, the police, and other event goers.
2. Do not sell weed. To anyone. At all. This includes all derivatives of said weed. Bring your own.
3. No mooching of aforementioned weed. This breaks rule #1.
4. No alcohol.
5. Keep on the park when at the event.
6. Stay on the sidewalks when marching and Obey all Traffic signs and laws!
7. Do not litter.
8. 5pm is our Cinderella moment, a.k.a.the march ends, and so do our powers. If you stay after, your on your own.
9. Pets are welcome. Last year we had a pig on a leash, so I'm expecting something equally cool and cute this year people!
Location
David Croll (City Hall) Park
Windsor, Ontario