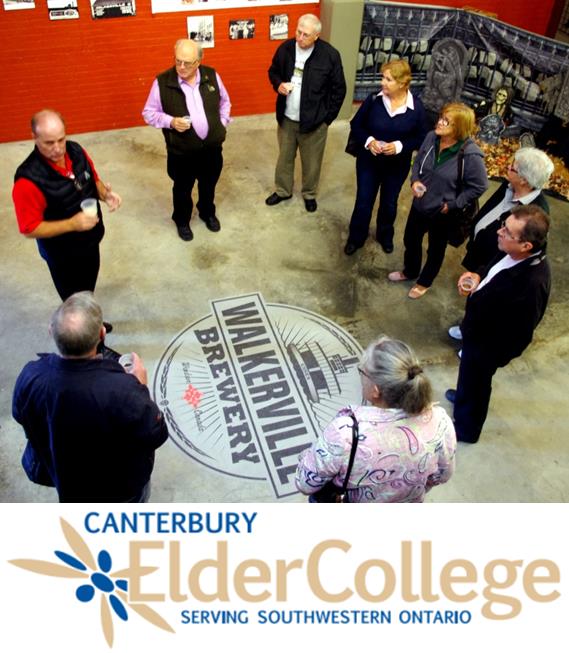 The Renaissance in brewing has arrived! Led by a group of passionate and creative craft brewers, who are producing traditional beers from around the world, as well as using the knowledge of millenniums to inspire them to new and novel beers, we will enter into the exciting world of bee in the 21st Century. We will investigate the role beer has played in the history of the world. It has been said, "the history of the world flows on a river of beer". What are hops and malt; what do they contribute to the taste of beer? Explore the world of Ontario's craft brewers with Bill White of the Craft Brewers Association of Ontario – Toronto.
Instructor: Bill White
Bill has been in the industry for 38 years. Over the last 15 years, he has taught college courses, developed a training programme with the Master Brewers Association of the Americas, and done staff training for the MBAA and appeared on several TV shows.
This course is brought to you by: Canterbury ElderCollege. ElderCollege provides learning opportunities for older adults who wish to enrich their lifestyle through active involvement, education and contribute to the social and cultural development of their communities.
Where: Walkerville Brewery (525 Argyle Rd., Windsor ON – Just West of Walker Rd. and North of Wyandotte St. E)
When: March 28, 9:30am-12:30pm
Course Fee: $25 + HST + 22 (Material Fee) = $50.25
To register, or for further details, please visit Canterbury ElderCollege's website: http://www1.uwindsor.ca/canterbury/eldercollege or call us at 519-253-3000 x 4944
Location
Walkerville Brewery
525 Argyle Road
Windsor, Ontario