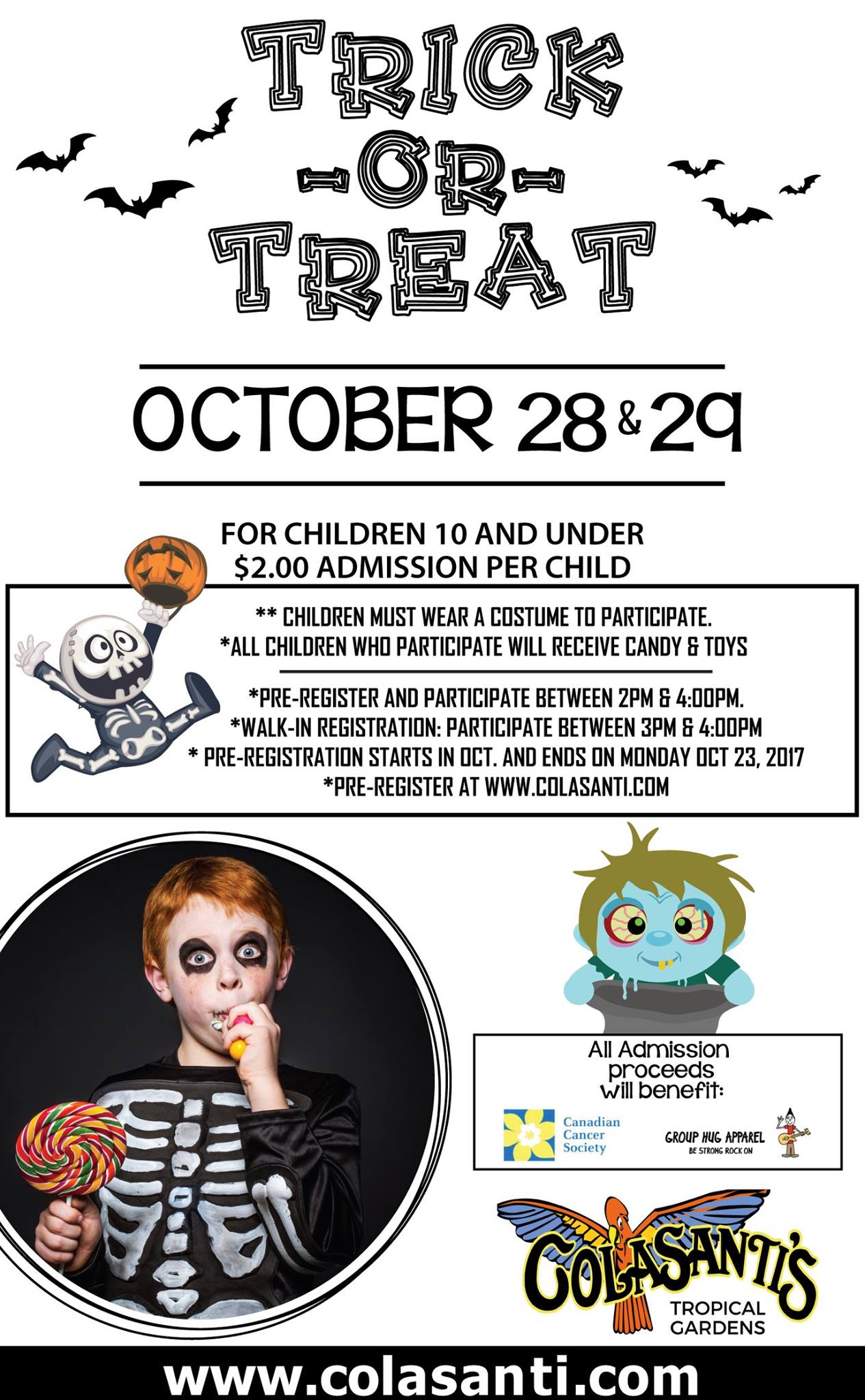 Wear your Halloween costume and enjoy some indoor fun!
9th Annual Event
Saturday October 28
Sunday October 29
$2.00 Admission Per Child
100% of admission proceeds will be donated to
Group Hug Apparel &
The Relay For Life: Canadian Cancer Society
PRE-REGISTER on our website between October 13-23 and participate anytime between 2:00PM & 4:00PM
WALK-IN REGISTRATION will be open between 3:00pm-4:00pm on October 28 & 29. Register your child at our east end entrance cashier station.
_________________________________________
What Is Colasanti's Trick Or Treat Night And How Does It Work?
This Event Is For Children Ages 10 & Under.
Children Must Wear A Costume To Participate.
– Colasanti's Registration Table Is Located In Our East Entrance.
– $2.00 Admission Per Child Is Collected At Time Of Check-In/Registration.
– Children Will Receive A Map When They Check-In.
The Map Will Identify 4 Locations Within Our Facility Where Children Can Receive Treats.
– Children Have To Find Each Location And Reveal A 'Secret Word' In Order To Receive Their Gifts.
Location
Colasanti's Tropical Gardens
1550 Road 3 East
Kingsville, Ontario