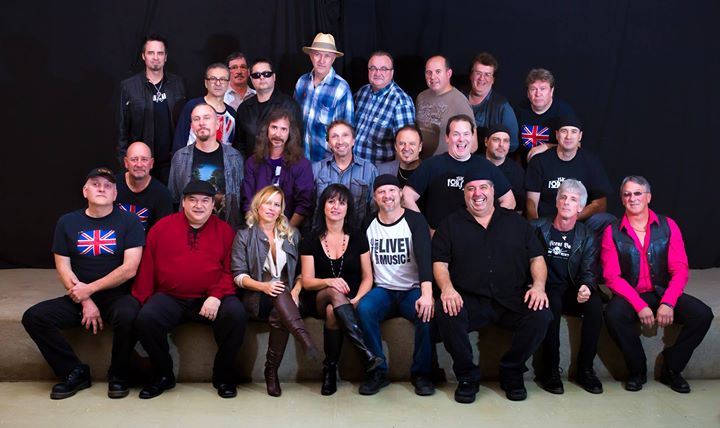 Windsor bands climb on board for this cool event. This years event will feature some of Windsor's finest bands including The Formula, The Guitar Army, The Smokin Purple Monkeys, British Beat 66, The Sell Outs, Bayou County along with mood music by The Lauzon Boys. Our guest MC is Jimmy Graham. A $10.00 ticket includes Pasta & Salad and plenty of Rock & Roll. Tickets are available at the Moose Lodge.
The Moose Lodge has been running their toy drive since 1925 (89 years), helping families in our community. The Moose Lodge wants to help make a child smile Christmas morning. The joy of knowing a struggling parents has ONE less thing to worry about Christmas morning is well worth this event to continue each year. The program collects toys thru donations & buys toys thru fundraising monies. Unwrapped toys are welcome.
The toy drive is a two day event held at the Windsor Moose Lodge 1499. 519-253-1834. Special thanks to Polaris Studio, Long & McQuade music & Amy Renaud from the Moose Lodge.
Location
Windsor Moose Lodge 1499
777 Tecumseh Road West
Windsor, Ontario