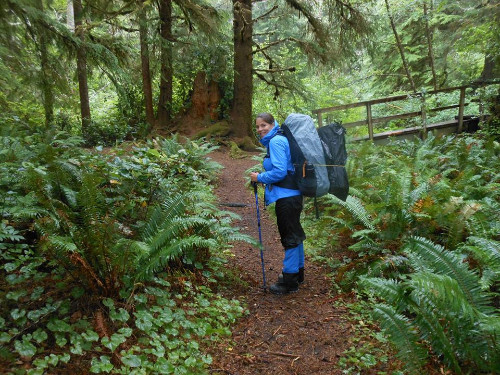 At White Feather Holistic Arts, with Speaker Tracey Rogers
Friday August 26th 7pm
"Thriving Women is a local meet up in Windsor for ALL women (teen, young, and wise) who want to be inspired, grow and connect with others. Monthly we get together, listen to an inspiring speaker, enjoy some yummy treats and help each other out." www.heatherchauvin.com/thrivingwomen
The Flow
7pm: Mingle. Food. Chat. Connect.
7:30-8pm: Short Talk by Tracey Rogers
8-9pm: Mingle. Chat. Connect. Laugh. Try new things. Meet new people.
"Join us, as Tracey shares her ladies adventure on the West Coast Trail (Same trail featured in the book WILD). Let her share how the trail became her teacher, as it helped her and healed her. Stories of mud, mayhem, helicopters, life endangering moments and joy are promised to be part of the evening.
BIO: Tracey Rogers has owned and operated White Feather Holistic Arts for over 3.5 years. Tracey works with different healing modalities, including Sound healing, Reiki, Shamanic Practices, the arts and anything new and innovative that inspires people to heal and find some peace. Tracey currently has two main focuses in her life and her business. First, she drives to know herself better and, and loves helping others to do the same. Secondly, Tracey THRIVES on gathering community and helping people feel part of something larger and connected."
Tickets are not being sold to this event through White Feather, as it is a Thriving Women Event, being hosted here.
If you go to the website listed above: www.heatherchauvin.com/thrivingwomen
you can purchase tickets.
Tickets are $25 in advance, $30 at the door (if there is still space) or
$40 for a double ticket (only sold in advance).
If you have any questions, feel free to contact Tracey at
519-996-6409
[email protected]
Location
White Feather Holistic Arts
1350 Ottawa St
Windsor, Ontario