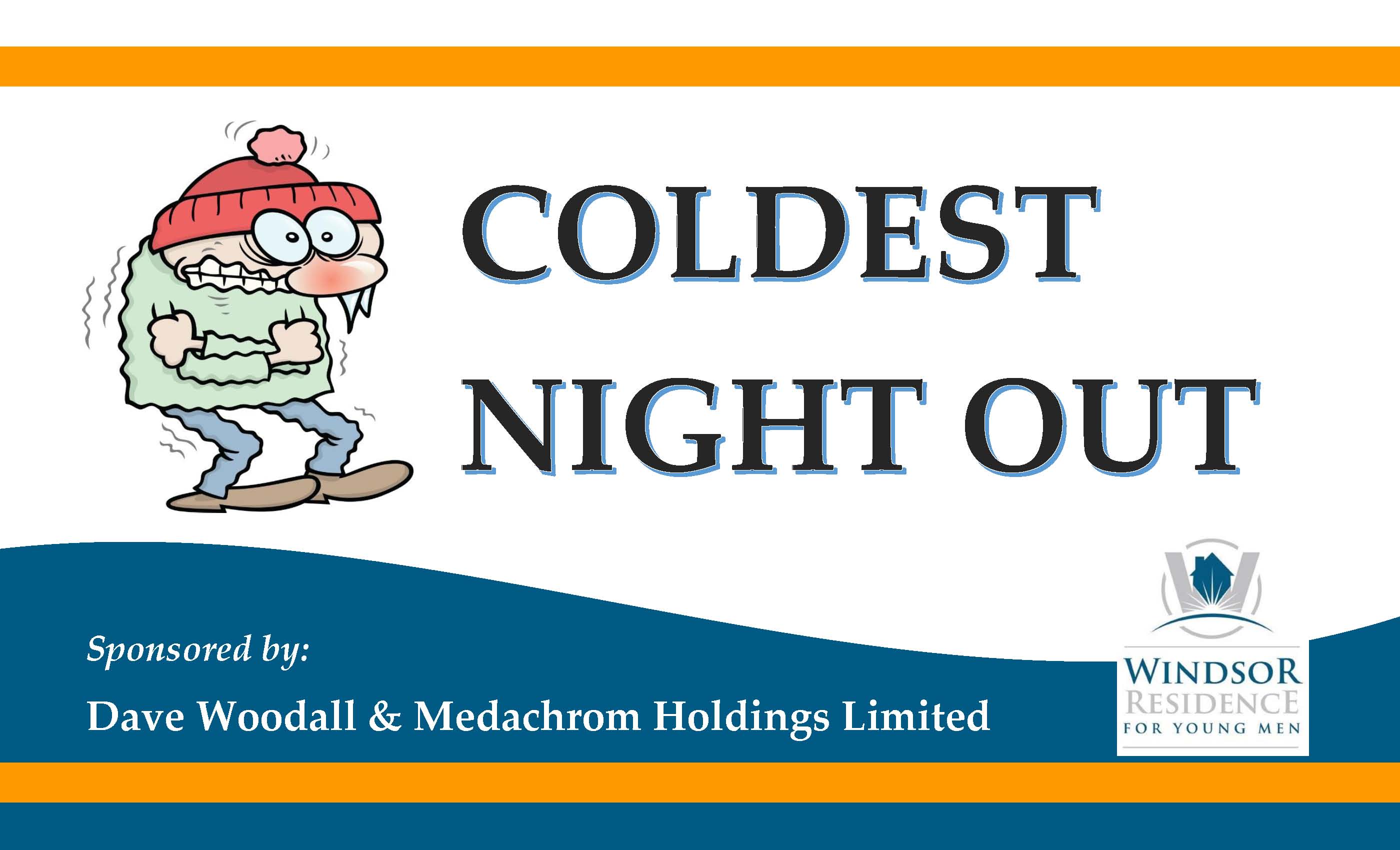 The Coldest Night of the Year, Again!
Supporters of The Windsor Residence for Young Men will repeat their successful fundraising event, "The Coldest Night of the Year", on a parking lot at 1350 St. Luke Road in Windsor from Friday February 22 at 5:00 PM until 7:00 AM on Saturday February 23.
Windsor Residence for Young Men (WRYM) is a charitable organization that supports young men 16 – 24 years of age as they leave homelessness behind to build new lives. WRYM provides a supportive functional family with a staff of women and men who deliver individual counselling and teach basic life skills such as hygiene, food acquisition and preparation, budgeting, social responsibility and work ethic. WRYM's program success rate, measured in the number of residents who have left the streets, is 92%, with a 3-year average of 90%.
During The Coldest Night of the Year event, registered volunteers will spend the night outdoors in the cold. WRYM's volunteer Executive Director, Greg Goulin, will be spending his 70th birthday at the event.
"We are doing this to raise funds to help our guys at WRYM through pledges based on the hours our volunteers last on that night out in the cold," says Goulin. "We can never duplicate the desperation of homelessness. The rules allow for participants to leave at any time with the knowledge that they have a warm home, hot bath and a good meal to return to – something the homeless can only dream about while facing another night of misery."
"I would like to thank Dave Woodall of Medachrom Holdings Limited for the use of a unique piece of property," adds Goulin. "I am pleased to say it has an on-site warming centre and a washroom!"
For more information on donating or participating in The Coldest Night of the Year, visit www.wrym.ca or message WRYM on Facebook at https://www.facebook.com/windsorresidenceforyoungmen. You can also e-mail [email protected] or telephone 519.981.9917.
Location
Outside parking lot
1350 St. Luke Road
Windsor, Ontario