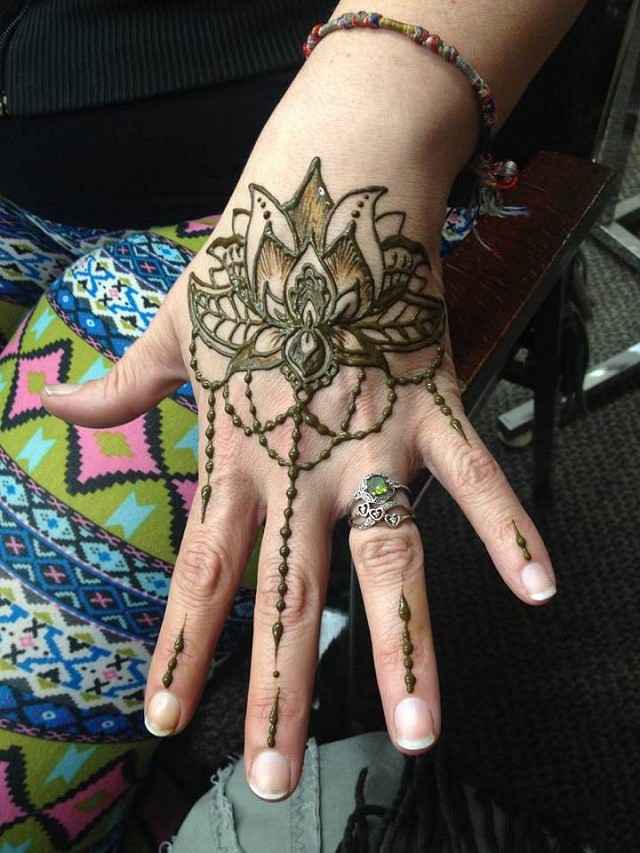 Wanting to learn how to apply henna and learn some ground level techniques to help you get started? This is the workshop for you! In her last workshop, Sarah taught us how to mix and prepare home made henna. In this class she will be providing henna she has pre-made, and we will be trying our hands at mehandi. We will learn how to hold the henna cone, how to squeeze it effectively for different effects, and we will be learning together how to do a few basic designs and patterns.
After this workshop, you will be leaving with your own henna tube so that you can practice, practice, practice as a henna artist!
Sarah, of Pixie by Design, has been working with natural henna for 8 years and has been working full time with her henna business for almost 4 years. She looks forward to helping budding henna artists.
Note: Be advised that you may get henna on your clothes if you aren't careful, and you might want to wear 'painters garb'.
Thursday April 19th
7:00pm – 9:00pm
$35 + hst
White Feather Holistic Arts
1350 Ottawa Street
Space is limited, please contact us via phone, email or in person to pre-register.
519-996-6409
[email protected]
Location
White Feather Holistic Arts
1350 Ottawa Street
Windsor, Ontario