Date
Saturday May 21st, 2022
Time
1:00pm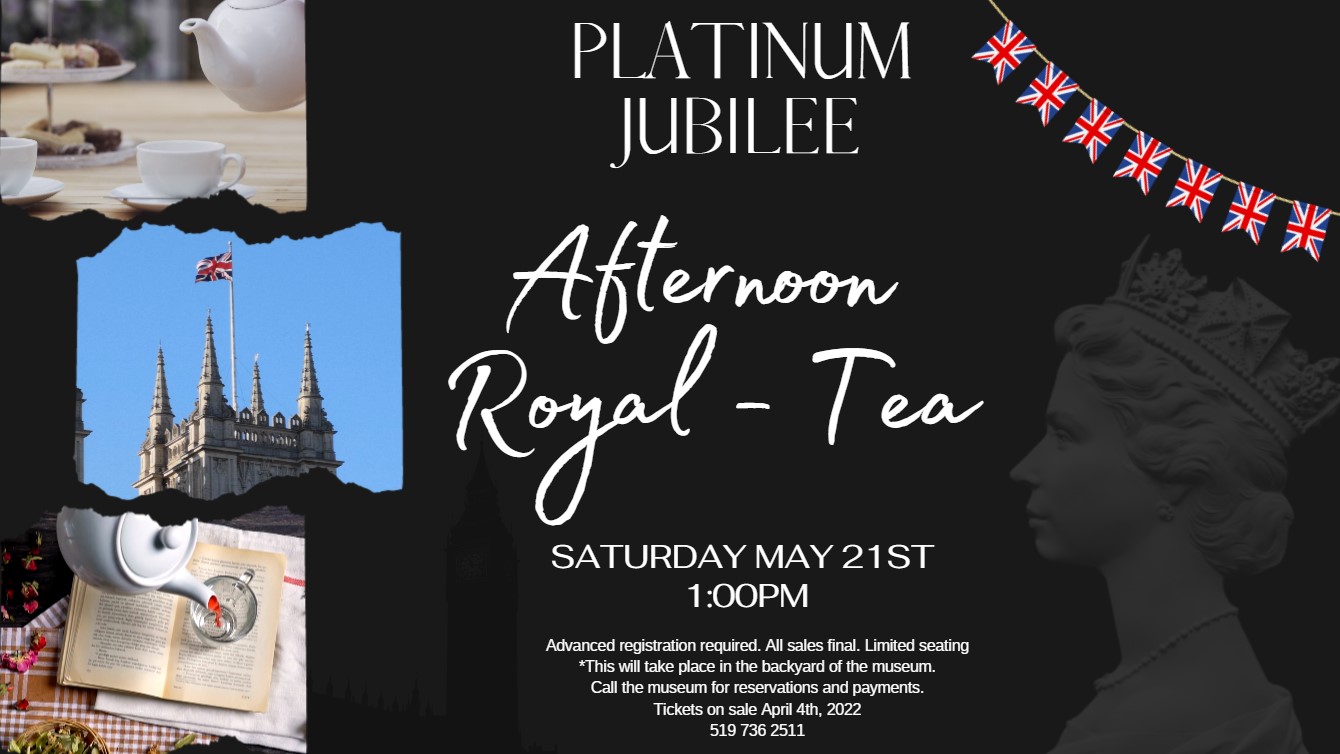 Join us Saturday May 21st at 1:00pm
For our awaited return to afternoon teas, and this one is fit for a queen!
Set in our back yard and with a river-view, this afternoon tea will have you tasting some of the queen's favourite desserts.
As always, we have a set menu, since the food is catered and not made on site.
From Earl Grey tea cookies, cucumber finger sandwich, to delectable scones, unlimited tea, and much more!
Wear your best garden party hats!
This event is outdoors, so dress for the weather.
Reservations are required and extremely limited; payment is taken at time of reservation.
Call: 519 736 2511
Email: [email protected]
or send us a DM
Cost: $30.00 per person.
All sales are final!
facebook.com/ParkHouseAmherstburg
instagram.com/parkhouse_historyrocks
www.parkhousemuseum.com